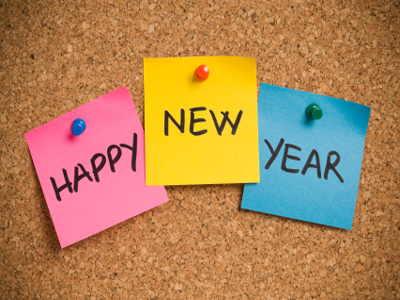 As a small business owner, the beginning of a new year is a great time to review your business from the past year. It is a time to reflect on your successes and determine what made you so successful so you can mimic the same actions in the New Year. It is also a time to evaluate your short falls and determine why they didn't work out so you can avoid doing the same thing in the future.

In my experience, there are typically five areas that small businesses can focus on to improve their business in the upcoming year. Many small business owners need to be reminded to re-focus their efforts in these areas to ensure the success of their business. While most know these functions are important to the business, they often get pushed to the back burner with day to day operations taking precedence.

Resolution #1 -- Get Your Internal Systems and Procedures in Place

In a small business it is easy to let systems and procedures slide especially when you only have a handful of employees and everyone knows what they need to do. The problem with doing this is that it leaves room for error. It also leaves you, the business owner, at risk for employee theft and mismanagement of your business.
If you do not already, create a clear plan for internal systems and procedures. Document these plans in a manual of some kind and be sure to include the consequences of what will happen if the proper procedures are not followed. Have your employees read and sign off that they have read and understand what is expected. While this may seem a bit harsh or unnecessary, it will be helpful in the long term if anything should ever go wrong and it will also be extremely beneficial when the time comes to sell your business. Investors want to know there is a plan in place that will allow the business to run once you are no longer working in it.

Resolution #2 -- Make Sure Your Finances Are in Order

Tax time will be rolling around before you know it. If you haven't been keeping the best track of your financial situation, this will be the point where you'll be able to see in black and white how your business has performed over the past year. Even if you are happy with your bottom line, I encourage you to take a good luck at your finances and see if there are ways you can improve. I recommend talking with your Account and determining if there are ways you can cut expenses or minimize the amount of taxes you are paying. These are two things right off the top that can help improve your bottom line next year at this time.
Resolution #3 -- Re-focus on Customer Service

Most small business owners are great at customer service. They are vested in their business and understand how important loyal customers are. But, just because you deliver good customer service, it does not mean your staff always does! While leading by example is a good start, with the New Year, take a step back and evaluate how your employees are doing. Ask some of your loyal customers or do an anonymous survey. Take what you get from that feedback, good or bad, and turn it into a positive for your company. Reward good customer service and work to improve those who are lacking.

Resolution #4 -- Re-focus on Your Marketing

Marketing is one of the biggest functions to get pushed to the side in a small business. The owner often tries to take care of it themselves and when the demands of the business compete for the owner's time, the day to day business operation always wins. With that said, in the New Year, resolve to re-focus on your marketing. Make sure you are doing what you can within your budget to stay in front of your target customers. If you cannot devote the time to doing this, hire someone who can. Even if your business is doing well, you should never stop marketing and advertising as there will likely come a time when things slow down and having laid the ground work with strong marketing efforts will help you pick back up.
Resolution #5 -- Think About Your Exit Strategy

While you may not be thinking about selling your business, it is always important to think about your exit strategy for when the time comes. Thinking about it now can help you lay the foundation for what needs to be done later. The New Year is the perfect time to strategize about what your exit strategy may look like and get to work on creating a business that can sustain itself without you so it is attractive to potential investors when the time comes for you to move on.



About: Peter Siegel, MBA is the Founder & Advisor (ProBuy & ProSell Programs) at BizBen.com (established 1994, 8000+ California businesses for sale, 500 new & refreshed postings/posts daily) and the BizBenNetwork - working with potential business buyers, business sellers, brokers, agents, investors, & advisors). Reach him direct at 925-785-3118 to discuss strategies regarding buying, selling, (or financing a puchase of) small to mid-sized businesses.
Categories: BizBen Blog Contributor, Buying A Business, How To Buy A Business
Comments Regarding This Blog Post
These are all great points. In the restaurant business, January, came sometimes be thought of as being during the "January Blues" because the holidays are over and people are tightening their financial belts. This may be a good time to do lunch specials and other promotions to get people into the door and get them into the habit of coming back, as well as restructuring labor costs from the busy holiday season.