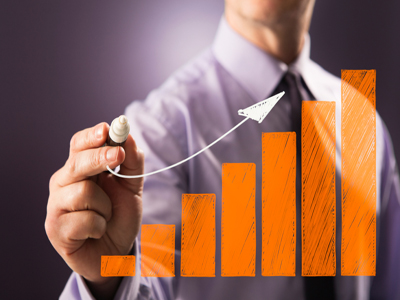 The number of completed deals involving business for sale offers in California reached 1,331 last month, a 15% increase over the 1,156 sales recorded during February of last year, according to figures released by the BizBen Index. The just completed month was the best February for California business sales since 2009.

Growth in the rate of sales for small and mid-sized businesses is important for California's economy because new owners often insure continued success of their businesses. Every year thousands of California's business founders or subsequent owners retire or become involved in other enterprises. Selling these companies to the next generation of owners can benefit the state's economy as fresh business leadership often results in, at least maintaining, and frequently expanding the number of employees and increasing the amount of taxes paid to local and state governments. And new ownership often benefits customers of the business as they receive better products and services.

Much of the reason for the increase in the numbers of California's business transfers can be attributed to improved availability of purchase money from a growing number of financial institutions. Another factor contributing to the trend is expansion of the state"s economy. An optimistic outlook encourages buyers and sellers to participate in the business-for-sale market.

Nearly all of the statess large counties posted increases in sales last month compared to the same 2014 period. February-to-February sales grew 12% in Los Angeles County to 347 transactions. San Diego County posted a 28% increase to 123 sales. Growth in Orange County deals to a total of 148 last month represents a 17.5% increase compared to February last year. Riverside County recorded a 58% increase in deal count last month with 60 business transfers.

Northern California's large county with the biggest sales gain in February is Santa Clara, posting an increase of 77.8% to 84 transactions. Other sizeable counties in the northern part of the state showing considerable sales increases last month are Contra Costa with 32 sales, an 18.5% increase over February 2014 numbers; San Francisco which posted 57 deals, up by 18.8% compared to last February; and Alameda County, registering 60 closed deals for a 9% gain compared to last February.

The sales totals posted by California County during last month, available at http://www.bizben.com/stats/stats-monthly-feb.php are as follows: Alameda: 55,

Alameda: 60, Amador: 1, Butte: 4, Calaveras: 1, Contra Costa: 32, El Dorado: 3, Fresno: 35, Kern: 19, Lassen: 2, Los Angeles: 347, Mariposa: 1, Mendocino: 1, Merced: 6, Monterey: 11, Napa: 6, Nevada: 4, Orange: 148, Placer: 13, Riverside: 60, Sacramento: 24, San Bernardino: 59, San Diego: 123, San Francisco: 57, San Joaquin: 21, San Luis Obispo: 23, San Mateo: 10, Santa Barbara: 19, Santa Clara: 84, Santa Cruz: 12, Shasta: 6, Siskiyou: 2, Solano: 11, Sonoma: 31, Stanislaus: 23, Sutter: 4, Trinity: 3, Tulare: 16, Ventura: 27, Yolo: 13, Yuba: 1

Sales totals by California county over the past several years can be found at http://www.bizben.com/stats/stats-total.php.

The BizBen Index has been collecting and reporting information about small California business sales for 17 years, to help business owners/sellers, buyers and the professionals participating in this market to make informed choices and achieve success.

#about#BizBen Index Contributor: Peter Siegel, MBA is the Founder of BizBen.com and the Director of BizBen and the BizBen Network. If you are searching to buy or sell a California small business make sure you are a part of the BizBen Network (it's free to belong). Feel free to phone Peter Siegel direct at: 925-785-3118 to be added to the BizBen Network.