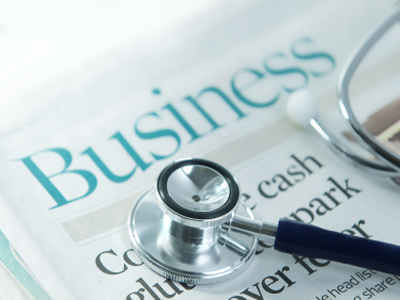 The implementation of the Patient Protection and the Affordable Care Act also known as "ObamaCare" is one of the most talked about bills to come out of President Obama's time in office. While the bill was created with the intent of making sure that all Americans have access to affordable healthcare, many are saying that it will have a negative effect on businesses.

I am going to take a closer look at how ObamaCare has and is going to impact the market for buying and selling a business.


Since March 2010, when this bill was signed into law, I've been watching the market closely to evaluate ObamaCare's impact on my industry. The impact has been noticed, but not catastrophic by any means. However, as the different phases of this initiative go into effect and more information is gathered about how ObamaCare is affecting small business, I am able to make some predictions as to how this policy will impact buying or selling a small California business.

What I've Seen So Far: Uncertainty as a Result of Costs

So far, I have seen this law cause a lot of uncertainty in my industry. There are so many parts of this plan that have yet to be implemented and so many costs that are still unknown, like the costs of insurance premiums. Because of this, businesses don't have a good handle on how exactly these changes are going to impact them. Most have an idea that they will be incurring some additional expenses, but can't place an exact amount on just how much. This unknown expense is causing some anxiety for many business owners, especially those with at least 50 employees that haven't been offering health insurance, as they are the ones that will most likely see the greatest impact of healthcare reform.

From a buyer's perspective, this same level of uncertainty is also playing a role in their decision making process as they look at potential business opportunities. For Entrepreneurs looking to buy a business right now, they have to take into consideration what the impact of ObamaCare will be on the business they are considering. They also have to look at the company and determine if the company is ready for ObamaCare. Have they already taken steps to offer healthcare that is compliant with ObamaCare laws? Or will they as the new owner have to incur the cost of doing so?

Sellers and buyers are in the same boat. They don't really know how much healthcare reform will cost their companies and companies they are considering buying so it is undeniable that ObamaCare has introduced a level of uncertainty that was never there before. It's too soon to say for sure but we may start to see buyers steering away from businesses that have a lot of employees because of the costs to the company that this reform will bring.

Taxes

I think the old saying goes, "there is nothing certain but death and taxes" and it's true. ObamaCare will impose 21 new taxes on families and businesses. For a small business, this is another factor leading to this heightened level of uneasiness. Buyers and sellers don't know what to expect.
ObamaCare and Its Impact on Employees

Also as a result of ObamaCare, many businesses are holding off from hiring employees until the new laws are in full affect. They are waiting to see what the impact of ObamaCare will be before they decide whether or not they can afford to hire more staff. This is problem given that our unemployment rate is 7.6 percent right now. And let's not forget the employees that are working at the business with the hiring freeze. You can bet some of them are frustrated by the additional work they are picking up because the business is short staffed due to their hiring freeze.

I recently read an article in which 603 small business owners were interviewed and polled about ObamaCare. Of that pool, 41 percent of them said they had implemented a hiring freeze as a direct result of ObamaCare and 19 percent said they had reduced their force as a result.

My Predictions for What Is Coming Up Next - The Rising Costs of ObamaCare Will Impact Business Prices

It's no doubt that the cost of insurance premiums and the taxes that come along with this initiative will have the biggest impact on small businesses. As the costs of offering healthcare to employees starts to climb businesses will have less cash flow and less profit. Not only does this have a negative impact on the economy because they won't have money to reinvest in the business, marketing or other business services, but I believe it is going to have an impact on the prices businesses are selling for. Less profit means a lower ratio and a lower ratio means a lower asking price. The result: businesses will start selling for less than they were worth prior to ObamaCare and owners looking to leave their businesses will take a hit.
Employees
In an indirect way, I can see what I mentioned above about ObamaCare's impact on employees also playing a role in a company's overall profits when it comes to their product or service. As companies try to figure out how to minimize ObamaCare's impact by doing things like hiring part time employees instead of full time or trimming their force, the quality of the product or service they produce may suffer. If a company is not adequately staffed to provide the same quality of product or service they have in the past, we may find companies' sales dropping as a result. This will also play a role in the company's value to a potential a buyer.
Recently Announced: Administration Delays Insurance Mandate - Pros and Cons
On July 2, 2013, the Federal Government announced they were going to delay the mandate that required all businesses to be offering insurance by 2014. For small businesses, this provides some extra time for them to get on board and figure out how they can best manage the changes they need to make. From my standpoint, this change just further delays us truly knowing what the impact of ObamaCare will be on small businesses for another year, allowing the uncertainty it has already caused to linger for more time.
My Advice To A Small Business Owner
This advice especially applies to a small business owner planning to sell their business within the next several years. Use this time to your advantage. Learn the rules of ObamaCare and figure out how they impact your company. Take what we know so far and create a plan as to how you are going to implement the standards set forth by healthcare reform into your company. Research and put together some estimates on what you believe the financial implications will be on your business.
If you are planning to sell your business this is critical. Potential buyers want to see that you have an idea how much this will affect your company. They want to be able to factor it in to their own plan and know what they are up against should they buy your business. Being prepared for this change is critical whether you are remaining in control of your company or selling it as ObamaCare goes into effect.
The Bottom Line
Unfortunately, only time will tell on this one. While I have my predictions as to how ObamaCare will impact the market for buying and selling small businesses, there is no way of knowing for sure until it is fully implemented and we have some time to see how it affects companies. If you are a business owner, the key to navigating healthcare reform is research and preparation!



About The Contributor: Peter Siegel, MBA is the Founder & Senior Advisor (ProBuy & ProSell Programs) at BizBen.com (established 1994, 8000+ CA businesses for sale, 500 new & refreshed postings/posts daily) working with buyers, business owners/sellers, business brokers, agents, investors, and advisors). Reach him direct at 925-785-3118 to discuss strategies regarding buying, selling, (or financing a puchase of) California businesses.
Categories: BizBen Blog Contributor, How To Sell A Business, Selling A Business