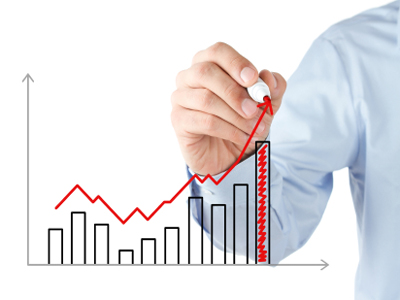 The number of completed deals on California business for sale offerings reached 14,764 last year, up over the 14,368 sales posted in 2012, according to figures released by the BizBen Index. An increase in sales also was posted last month, vs. December 2012, representing a good sign for 2014 sales. Last year's total of 14,764 transactions involving California business for sale offerings represents a 2.76 percent increase over the 14,368 deals completed during 2012, according to the BizBen Index.

The company also reported there were 1,403 sales conducted during last month, up about six percent from the 1,322 sales posted the same month last year. The boost in deal count represents the fourth year in a row that the annual sales figure has grown, continuing a trend that points to further expansion of the market in 2014.

The state's largest counties turned in mixed reports, with Los Angeles County, posting a total of 406 transactions last month, a 36.7% increase over the 297 sales completed during December 2012, while Orange County saw a decline last month to 140 deals, down about 18% from the 171 sales the previous December.

Also showing improvement were San Diego County with 128 transactions last month compared to 100 the same month last year, and San Francisco, where the December total increased from 49 to 66 last month. A lower deal count was posted in Sacramento County last month with 30 completed escrows compared to 49 in December 2012. Santa Clara County recorded 60 transactions last month, a drop from the total of 66 recorded the same month last year.

The steady increase in sales reflects a number of factors, including easier access to borrowed funds and a somewhat higher sense of certainty among buyers and sellers about what to expect in the California economy in the months to come. An important driver of sales is the ability of buyers to negotiate the difficulties inherent in today's business for sale marketplace.

More buyers are learning the strategies they need to successfully find and purchase good small and mid-sized businesses available in the California market. Among the winning steps helping buyers achieve their objectives are pre-qualifying for a business purchase loan, "branding" themselves as qualified buyers with explanation of their specific purchase requirements, and uncovering opportunities among the 70 percent of all California businesses for sale that are not being advertised. Individuals participating in the ProBuy program on this site have a better chance of locating and purchasing a desirable business.

Sales totals posted by California county over the last nine years are available at:

http://www.bizben.com/stats/stats-total.php

The county totals recorded last month, available at http://www.bizben.com/stats/stats-monthly-dec.php, are as follows: Alameda: 4, Amador: 3,Butte: 1, Contra Costa: 30, El Dorado: 8, Fresno: 38, Humboldt: 6, Imperial: 3, Kern: 30, Lassen: 1, Los Angeles: 406, Marin: 6, Mendocino: 1, Merced: 13, Mono: 3, Monterey: 10, Napa: 8, Nevada: 6, Orange: 140, Placer: 15, Plumas: 1, Riverside: 56, Sacramento: 30, San Bernardino: 63, San Diego: 128, San Francisco: 66, San Joaquin: 25, San Luis Obispo: 28, San Mateo: 34, Santa Barbara: 13, Santa Clara: 60, Santa Cruz: 8, Shasta: 2, Siskiyou: 1, Solano: 8, Sonoma: 23, Stanislaus: 15, Sutter: 7, Tulare: 20, Tuolumne: 4, Ventura: 33, Yolo: 2

The BizBen Index has been collecting and reporting information about small California business sales for 16 years, to help business owners/sellers, buyers and the professionals participating in this market make informed choices and achieve success.



About This Contributor: Peter Siegel, MBA is the Founder & Principal Advisor (ProBuy & ProSell Programs) at BizBen.com and the BizBen Network Online Community (established 1994, 8000+ California businesses for sale, 500 new & refreshed postings/posts daily) working with business buyers, small business owners/sellers, business brokers, agents, investors, and advisors). Reach him direct at 925-785-3118 to discuss strategies regarding buying, selling, (or financing a puchase of) California businesses.
Categories: BizBen Blog Contributor, Business For Sale Statistics, Deal And Escrow Issues