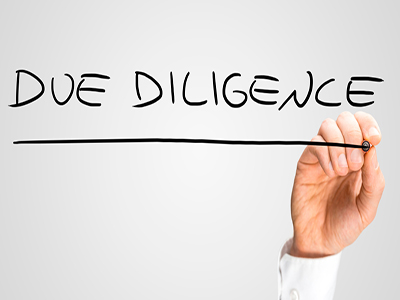 Although I am currently known as an expert in the
laundromat business
, I started in this business in my early twenties as an owner. During my career, I have owned or operated in excess of fifty laundromats: coin, card, token and even ticket laundromats.
I've owned many types of laundromats: big, small, new, run-down, remodeled, winners and loser stores. Regardless of the success or size, all of my ownership interests started with an offer to purchase.
Sometimes I relied on forms provided by others on what I should be including as a contingency but as time went on, I developed my own list of out important issues. Not all of these contingencies were needed on each and every offer that I made, but I always reviewed them before making an offer.
Here are some of the contingencies phrases I would review and include, if needed, before making an
offer to purchase
a laundromat:
1. Seller to provide copies of building permits or certification that all electrical, plumbing and equipment installations were done to code and with the proper building permits.
2. Seller to provide access to buyers and/or their agents during due diligence period for inspections as to the condition, installation and functionality of all plumbing, equipment, electrical, roof, alarm, security cameras, as well as access for agents to inspect for mold and ADA compliance.
3. Seller to aid Buyer in securing a lease with terms acceptable to Buyer. (I always tried to obtain a lease with a minimum remaining period of 20 years including options, as long as the options were not at"market rate" but with the same terms and conditions as the lease agreement.)
4. Seller to provide all manuals and programming instructions for all equipment installed.
5. Seller to make introduction to employee(s) and/or contract labor person(s) including any contract agreements between the parties.
6. Seller to identify the alarm company and name of representative as well as details of alarm settings.
7. Seller to provide all keys for all locks to buyers and notification of all personnel that possess keys (store, change machine, washing machines, dryers, etc.)
8. Seller to identify vending machine (water, soda, candy and other vending items) and contact information for any non-owned item.
9. Seller to warrant that all water service for the laundromat account is provided to any other business.

About The Author
:
Larry Larsen
is a premier expert in the laundromat industry in Southern California. I specialize in laundry consulting, brokerage, store design, equipment sales, and new store construction. Call me direct today at 714-390-9969 for more information and assistance with a Southern California laundry purchase or sale.
Categories: BizBen Blog Contributor, Buying A Business, Deal And Escrow Issues, Due Diligence Issues, How To Buy A Business