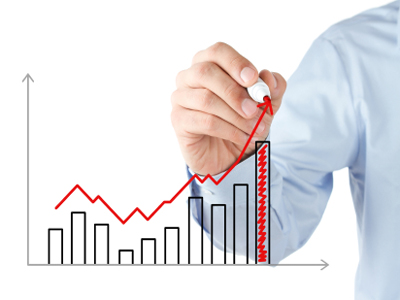 A total of 15,513 small and mid-sized California business for sale offerings were sold last year, the best annual record in six years, it was reported by the Biz Ben Index. The figure showed a 5% improvement over the 14,764 transactions completed in 2013.

The growth in the state's volume of business transfers is the result of a combination of factors, including increased confidence in the economy on the part of entrepreneurs and easier access to business purchase loans. Another contributor to the sales expansion is the increasing resourcefulness of buyers and sellers. More and more people are writing contracts with earn out provisions which enable them to complete a sale even if there is disagreement about the right price. With this approach, the price is determined by how well the business performance meets expectations during the months and a few years after close of escrow. Buyers paying off their obligation to a seller who has provided financing may find their monthly installments increasing as the company's profitability rises.

Some of the largest Northern California counties posted strong business sales figures to complete the year. Alameda County recorded 58 business sales last month, up 26% from the total of 46 transactions completed the previous Decem http://www.bizben.com/stats/stats-total.pber. The increase in Contra Costa County was about 90%, with 57 deals completed last month compared with 30 during December 2013. Santa Clara County saw 65 completed transfers vs 60 in a December-to-December comparison.

Some of the state's largest southern counties posted bigger gains earlier in the last quarter but showed figures in the just completed month that were off from the December 2013 totals. Some 294 Los Angeles County businesses were sold last month vs. 406 the previous December. San Diego County posted 102 deals last month, down from 128 the same month in 2013.

Last month's business sales totals by county available at http://www.bizben.com/stats/stats-monthly-dec.php are as follows:

Alameda: 58, Amador: 2, Butte: 4, Calaveras: 1, Contra Costa: 57, El Dorado: 8, Fresno: 44, Humboldt: 2, Imperial: 5, Kern: 28, Lassen: 1, Los Angeles: 294, Madera: 1, Mariposa: 1, Merced: 8, Monterey: 19, Napa: 4, Nevada: 4, Orange: 165, Placer: 23, Plumas: 1, Riverside: 68, Sacramento: 38, San Bernardino: 59, San Diego: 102, San Francisco: 43, San Joaquin: 36, San Luis Obispo: 6, San Mateo: 21, Santa Barbara: 10, Santa Clara: 65, Santa Cruz: 6, Shasta: 12, Solano: 14, Sonoma: 31, Stanislaus: 23, Sutter: 6, Tulare: 18, Tuolumne: 3, Ventura: 19, Yolo: 9, Yuba: 2.

Sales totals posted by California county over the last nine years are available at: http://www.bizben.com/stats/stats-total.php

The BizBen Index has been collecting and reporting information about small California business sales for 18 years, to help business owners/sellers, buyers and the professionals participating in this market make informed choices and achieve success.

Categories: Business For Sale Statistics, Buying A Business, Selling A Business
Comments Regarding This Blog Post
This year, 2015, is off to a running start. More buyers are inquiring about businesses, and they seem to be more sophisticated and educated about what to look for in an ongoing venture. Buyers are looking more and more at sustainability and potential for growth, not just a "steady paycheck." Sales volume and prices will be higher in 2015 as baby boomers are cashing in for retirement and younger generations are looking for investment and occupational alternatives. Particularly important to these new buyers are consistent performance, steady growth, "automatic" (returning, repeat) customers, proprietary assets (trademarks, copyrights, patents), unique or novel business models, reliable and experienced personnel, and, of course, solid financials. So, sellers need to be sure to prepare their businesses for sale well in advance of the time they expect to sell - that's a service I specialize in as a Certified Value Builder, using intricate and experience-tested analytical algorithms and planning software.

Contributor: Business Appraisals, Valuations Advisor
California is still in debt big time and throwing money into non productive areas. The housing market has slowed and government policies are putting a heavy burden on businesses. Unemployment numbers are down but the number of non working adults is at an all time high. Capital Gains and other taxes are taking money out of any economic improvement. On the plus sign, we still have low mortgage rates and temporary gas price reductions.
How long these will last is unknown.
Replies To This Comment
I agree with you Bob, you never know what events will slow or speed the buying and selling of small businesses in California. What I can tell you is that at this point in time there is a lot of optimism from potential buyers who are searching to buy a California business - I am seeing record numbers of searches on BizBen of those seeking to purchase a business - let's keep our fingers crossed that the trend continues and business sellers and intermediaries get the responses they need to close their deals in 2015!