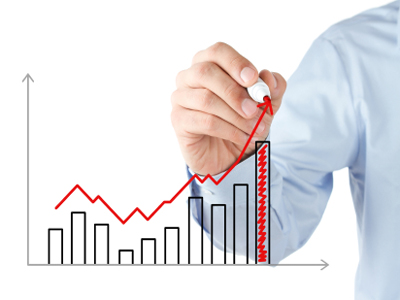 California posted 1,052 completed deals involving the state's small and mid-sized business for sale offerings last month, an uptick of 2.9 percent compared to the 1,022 transactions closed the same month last year, according to figures released by the BizBen Index. The November total was the second lowest of any month this year. It's a demonstration of the very slow recovery we're seeing as we watch the rate of deal volume following the sales decline during the recession.
Sales performance last month in the state's largest counties was mixed, with Los Angeles, Riverside, Sacramento and San Francisco counties posting gains compared to November 2012, while Orange, San Diego, San Bernardino, Alameda and Contra Costa Counties saw fewer transactions than during the same month last year.
This market continues to suffer the effects of the Great Recession, with a continuing mood of uncertainty that keeps some potential buyers and sellers from participating in the market, and a tighter lending environment making it harder than it was a few years ago for buyers to access the capital, from financial institutions, that they need to complete the deals they want to make.
One issue that still plagues the business for sale market in California, as in many other parts of the U.S., is the inability of buyers to find appealing deals, even though there is growth in the number of businesses for sale as more baby boomer owners decide to retire. A big part of that problem is that many buyers are behaving the way buyers did a generation ago, when they waited for a phone call from a business sales intermediary (business broker or agent), to inform them about new business listings to investigate. It's clear that in this market, buyers need to be considerably more pro-active in order to succeed.

People able to complete business purchases are those who've become smarter about finding businesses to buy that are not being actively promoted for sale. And their more innovative approaches to deal structure are useful in encouraging owners to sell now, rather than wait for the economy to improve.
Sales totals posted by county last month are available at http://www.bizben.com/stats/stats-monthly-nov.php are as follows:

Alameda: 33, Butte: 1, Contra Costa: 39, El Dorado: 4, Fresno: 19, Humboldt: 2, Imperial: 2, Inyo: 1, Kern: 19, Lassen: 1, Los Angeles: 351, Madera: 1, Marin: 9, Mariposa: 1, Mendocino: 1, Merced: 7, Monterey: 6, Nevada: 1, Orange: 95, Placer: 3, Riverside: 33, Sacramento: 34, San Bernardino: 45, San Diego: 82, San Francisco: 39, San Joaquin: 14, San Luis Obispo: 9, San Mateo: 12, Santa Barbara: 11, Santa Clara:Santa Cruz: 7, Shasta: 3, Solano: 8, Sonoma: 23, Stanislaus: 13, Sutter: 3, Tulare: 14, Tuolumne: 5, Ventura: 42, Yolo: 4, Yuba: 1

The BizBen Index has been collecting and reporting information about small California business sales for 16 years, to help business owners/sellers, buyers and the professionals participating in this market make informed choices and achieve success.



About This Contributor: Peter Siegel, MBA is the Founder & Principal Advisor (ProBuy & ProSell Programs) at BizBen.com and the BizBen Network Online Community (established 1994, 8000+ California businesses for sale, 500 new & refreshed postings/posts daily) working with business buyers, small business owners/sellers, business brokers, agents, investors, and advisors). Reach him direct at 925-785-3118 to discuss strategies regarding buying, selling, (or financing a puchase of) California businesses.
Categories: BizBen Blog Contributor, Business For Sale Statistics, Deal And Escrow Issues