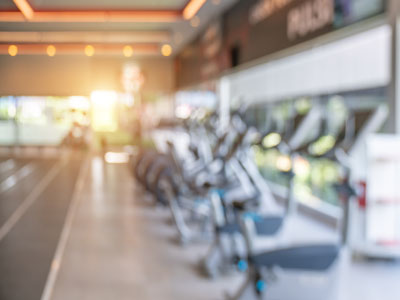 When selling your gym or fitness center, there are a number of areas to focus your attention to ensure that your business is prepared to sell and attractive to potential buyers.

There are 3 important areas that sellers of gyms must focus on in order to attract qualified buyers and properly prepare their gym business for sale.

These areas include owner involvement and management, a gym's lease, and equipment considerations.

Owner Involvement And How Your Exit Will Impact Future Performance

Whether you were a hands on owner, or an owner who casually managed the operations of your gym behind the scenes, you will want to know that you have built a business that can continue to find success long after your exit.

Your gym's ability to retain members after you have sold your business is critical to finding a qualified buyer and ensuring their long-term success. Ask yourself: Do members go to your gym because of you or because of the brand and environment that you have created? If you leave, will your members follow you to your next endeavor or remain loyal to the gym that you have developed for them?

Being able to identify what your members like about your gym and what keeps them coming back, as well as ensuring that you have knowledgeable management in place to maintain the status quo, will support a smooth transition after you have found a buyer to take your place.

Is Your Landlord Willing To Work With Your Successor To Secure A New Lease?

Gyms, fitness studios, fitness centers, and other fitness-related rely heavily on their location. The longer your gym has been established, the longer the public will have associated your business and your brand with your location. Having an easily accessible gym in a high traffic area with ample visibility is crucial to not only attracting new members, but attracting buyers as well.

With more and more gyms popping up throughout the United States, meaning more competition for both you and your business's buyer, having a landlord who is willing to work with your buyer and negotiate a long-term lease is paramount to selling your business and providing your buyer with the opportunity to build off your past success. Be sure to inform your landlord of your impending sale long before you bring any prospective buyers to the table, and foster your relationship with your landlord from day one to avoid any hiccups when it comes time to sell.

Failure to secure a new lease will ultimately hinder your ability to sell your gym, leaving you stuck, or forcing your buyer to find a new location and start their newly acquired operation from square one, drastically impacting your business's value.

Does Your Gym's Equipment Hold Any Value To A Potential Buyer?

An important asset to pay attention to when selling your gym is the equipment that you have on hand. Old equipment that is no longer functional holds almost no value to any buyer, as they will have to spend the time and money to replace it. The newer your equipment is, primarily equipment that is less than 2 years old, will retain more value than equipment that is 3 years or older. You will need to determine if the costs associated with replacing your equipment prior to your sale will add enough value to your business, or if you should settle for a slightly lower value and provide your buyer with the opportunity to replace the equipment with the equipment of their choice.

Working with a gym broker or fitness consultant who specializes in selling gyms will ultimately allow you to make the best decisions when preparing your gym business for sale.
Categories: BizBen Blog Contributor, Deal And Escrow Issues, How To Sell A Business, Selling A Business
Contributor:

Areas Served:
California
Phone: 214-629-7223 Cell, 214-629-7223 Text
Jim Thomas is the well-known founder and president of Fitness Management USA, Inc., a management consulting and brokerage firm specializing in the fitness, health club and sports industry. He has over 25 years of experience owning, operating and managing clubs of all sizes.