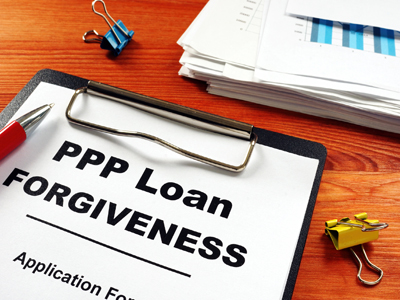 On Friday, October 2, 2020, the SBA issued an "SBA Procedural Notice" ("Notice") on "Paycheck Protection Program ("PPP") Loans and Changes of Ownership", a very critical topic for so many sale transactions which are presently in the pipeline, or are being contemplated. Importantly, "Change of Ownership" is defined as occurring when 20% of more of stock/ownership interest in an entity is to be transferred, or at least 50% of the assets are to be transferred - so the application of the Notice is very broad.
The Notice then describes various SBA requirements which must be met for various factual situations, including when the PPP Note is fully satisfied, or, in contrast, when the PPP Note will not be fully satisfied prior to closing the sale or transfer. From a review of the Notice, it is clear that by far and away the cleanest scenario is to have the forgiveness of the PPP loan having fully occurred prior to closing, with the underlying Lender having been fully paid off by the SBA, or in combination with the PPP borrower. This fact emphasizes the importance of a potential Seller having its forgiveness application being submitted and processed as quickly as possible.
The requirements in the Notice for situations when the PPP Note will not be fully satisfied at closing can be difficult to satisfy and potentially time consuming. For example, one alternative requires that the full amount of the outstanding PPP loan balance be placed into escrow - a not very attractive option.
In summary, early planning should be essential for any potential sale transaction which involves PPP loans, and the transaction documents certainly should address the PPP loan. And as the Notice states, "SBA reserves all rights and remedies available under the law in the event of fraud, false statements, and/or unauthorized uses of PPP loan proceeds."
Categories: BizBen Blog Contributor, Business Purchase Financing, Buying A Business, Deal And Escrow Issues, How To Buy A Business, How To Sell A Business, Selling A Business, Small Business Financing
Contributor:

Areas Served:
LA, Orange Counties
Phone: 909-255-8353 Office, 509-951-7230 Cell
Through creative problem solving, attention to detail, accessibility, & understanding that unnecessary delay is often a deal killer, I work closely with my clients and other professionals to consistently achieve a high rate of closings. Office: 909-255-8353, Cell: 509-951-7230.