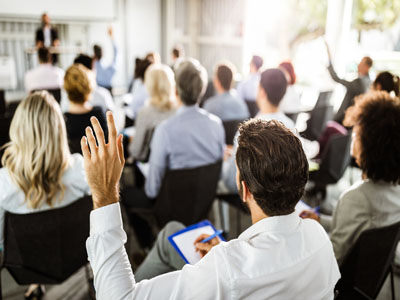 This live FREE workshop led by Christina Lazuric, CBI (Orange County Business Broker) is designed for Orange County small business owners who are thinking of selling and would like to know how much their business is worth and how to get it sold successfully. Limited seats, please RSVP via phone.

California Business Brokers facilitates the sale small to mid-sized businesses in the Orange County area.

The process involves 100% commitment and a "hands on" approach by Christina Lazuric, CBI along with expertise in a wide range of fields such as financing, accounting, commercial leases, contracts, managing due diligence, negotiations, preparing contracts and more.

Workshop: Successfully Valuing & Selling Your Orange County Small Business

Cost: FREE

Presenter: Christina Lazuric, CBI (Orange County Business Broker) with California Business Brokers

Upcoming Dates: Thursdays: March 19, April 16th, May 21st

Time: 11:30AM to 1:00PM
Address: Orange County Area, Address Given After You RSVP - RSVP By Calling 800-296-2499 (Christina Lazuric, CBI)
Top 6 Most important Considerations Covered In This Free Workshop:
- Maintaining Confidentiality
- Book Ready Businesses
- Management Structure
- Inventory Prep
- Employee Considerations During The Sale Process
- Sellers Post Close Responsibility

Space is limited participants must register and RSVP to attend: 800-296-2499 (Christina Lazuric, CBI).
Categories: How To Sell A Business, Selling A Business
Contributor:

Areas Served:
Orange County
Phone: 949-257-7823 Cell, 949-257-7823 Text
Premier Brokerage for selling Orange County Service based businesses since 2005! CBB provides a step by step approach to Business Brokerage, M&A Services, Business Consulting & Valuations. Contact me about selling or buying service based businesses: 949-257-7823 Cell.