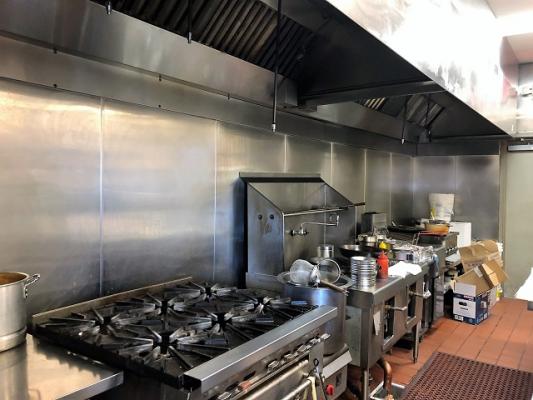 Well established, popular Asian restaurant in a busy shopping center in west San Jose. It has a seating capacity of 72 people, 2,500 sq.st. Total space. Fully equipped kitchen with double hood, 6-burner stove, deep fryer, three Chinese woks, grill, refrigerators, ice maker, freezers, preparation tables, plenty of storage, system of required sinks, ADA bathrooms. Reasonable 10-year lease with a 5-year option. Ample parking. The restaurant is open 7 days a week. It has a liquor license type 41. Can be converted into other cuisine (restrictions may apply). NDA is required.
General information
Location: Shopping Center
Co-tenants: Other restaurants and businesses
Signage: Building signage
Ownership: inc.
Seating: 72 seats
Size: 2,500 square feet
Parking: shopping center parking
License(s): business, boe, ABC 41
Open: open 7 days a week.
Reason for sale: other interests
Lease information
Lease/rent: approximately $10,500 NNN (total)
Lease expiration: 2027
Yearly adjustment: tbd
Lease option: 1 x 5-year option
Security deposit: tbd
Financial information
Revenue: approx. $1,020,000 per year.
Cash flow: approx. $300,000 per year.
Equipment / inventory: equipment list
Payroll: 10 employees, including owners
Franchise royalties: N/A
Expenses: rent, utilities, insurance, maintenance
New terms: all cash