SBA financing approved. Well-established and profitable Inland Empire based independent Auto Parts retailer & wholesaler. Servicing the local do-it-yourselfer, area auto repair shops and wholesalers throughout the Inland Empire.
Very well known for their excellent customer service and providing a vast inventory of many hard to find parts for import cars and trucks. An experienced & seasoned staff creates an efficient operation and will compliment a smooth transition to a new owner. A large well-maintained fleet of delivery vehicles insures parts to customers in a timely manner.
Two ideal locations with stocked inventory and great lease terms. Clean facilities, website, computerized systems, proven financials, and SBA pre-approved make this an excellent turn-key opportunity. Limited seller financing may be available to a well-qualified buyer. Confidentiality is vital, so be prepared to demonstrate your financial capabilities along with signing a NDA Agreement.
The listing # 241959 Auto Parts Retailer And Wholesaler - Inland Empire Area below is currently OFF THE MARKET due to that it is either in escrow at this time or has recently been sold.
For more businesses for sale that are like this Auto Parts Retailer And Wholesaler in Inland Empire Area please see a sample of BizBen active listings below and links to all similar listings on BizBen.com.

Available:
Dietary Supplement Ingredients Distributor - Inland Empire
Posting #: 254703
Status: Active
Refreshed: 12/5/2019
Contact: Iris Chen
Phone: 626-506-0300 Cell
Phone: None Given
Price: $850,000
Adj Net: $89,900
Down: Call
Successful B2B distribution company has been operating in the Inland Empire area for over a decade. It offers high quality dietary supplement ingredients, such as herbs and artificial chemicals, in wholesale to numerous manufacturing, retail, and distribution businesses across the country and more.



Available:
Used Auto Parts Shop - Inland Empire
Posting #: 259014
Status: Active
Refreshed: 11/29/2019
Contact: Douglas Kim
Phone: 213-427-8949
Phone: None Given
Price: $750,000
Adj Net: $250,000
Down: $375,000
Well organized used auto parts shop selling online and eBay in Inland Empire. 9,600 SF building on about 0.5 acre lot with abundant parking space. The real estate is also available to buy.



Available:
Wholesale Food Products Distributor - Inland Empire
Posting #: 242489
Status: Active
Refreshed: 11/14/2019
Contact: Vince Castelluccio
Phone: 951-678-5671
Phone: None Given
Price: $399,000
Adj Net: $116,165
Down: $399,000
SBA approved. Established in 2009 this Wholesale Food Distribution company specializes in the distribution of quality foods to a variety of customers in the restaurant, catering and food service industry.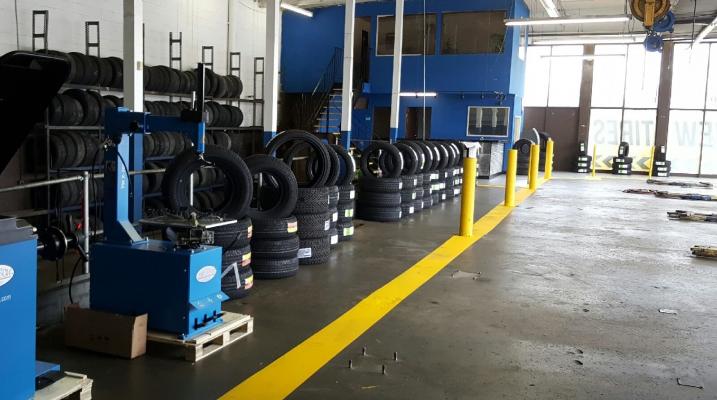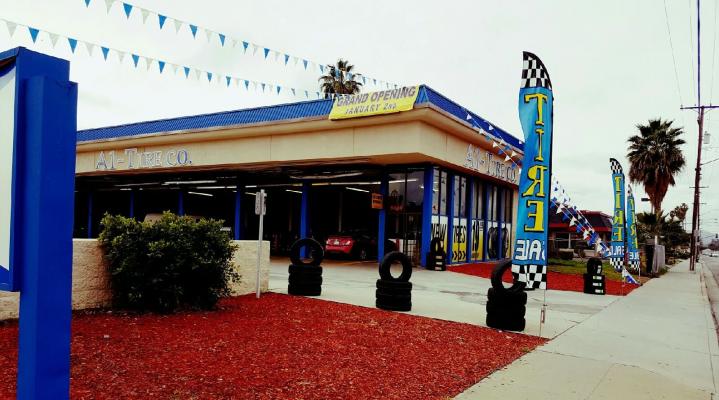 Available:
7 Bay Tire Shop - Freestanding - Riverside County
Posting #: 254844
Status: Active
Refreshed: 11/25/2019
Contact: Pramod Patel
Phone: 323-213-9193
Phone: None Given
Price: $130,000
Adj Net: $144,000
Down: $130,000
7 bay tire shop in a free standing building for sale with street frontage. Shop is located by other busy retailers that drive significant car traffic to the location. Shop is approximately 5,200 sq ft with 5 above ground lifts and the requisite equipment.



Wanted:
Fabric Textile Companies - MFG Or Distribution - California
Posting #: 257816
Status: Active
Refreshed: 11/20/2019
Contact: Ken Oppeltz, CBI, CBB, MAMI
Phone: 858-716-0484 X701
Phone: None Given
I just sold a business to a company out of state that is interested in other acquisitions. They are interested in anything fabric related, including things like zippers, buttons, fabrics of all types, etc. This company is funded, very experienced in the textile industry.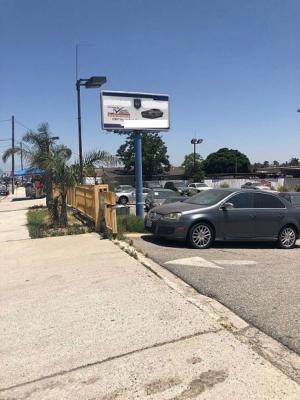 Available:
Used Car Auto Dealership - San Bernardino County
Posting #: 254640
Status: Active
Refreshed: 11/20/2019
Contact: Javier Ruiz
Phone: 562-402-2686
Phone: 714-225-7989
Price: $80,000
Adj Net: Call
Down: $80,000
Used Car Dealership Lot Rare opportunity to acquire a lot with huge frontage exposure. Situated on a 1.96 acres of which the owner has a lease on approximately 1 acre of the property that has 300 foot frontage on a very busy major boulevard for maximum exposure, excellent location near freeway exit.



Available:
Auto Wrecking And Parts - San Bernardino County
Posting #: 229795
Status: Active
Refreshed: 11/15/2019
Contact: Dee Khanna
Phone: 909-553-1211
Phone: 909-803-2296
Price: $350,000
Adj Net: $150,000
Down: $150,000
Semi- absentee run. Seller financing available. Customer base consists of auto wholesalers, mechanics, & local customers. They are open 6 days a week (mon-fri: 8am to 5 PM and sat: 8 AM to 2pm). The business has repeat and loyal customer base. owner is willing to train buyer for a smooth transition.



Available:
Auto Repair Service Tire Center - San Bernardino County
Posting #: 234590
Status: Active
Refreshed: 11/14/2019
Contact: Vince Castelluccio
Phone: 951-678-5671
Phone: None Given
Price: $149,000
Adj Net: $117,609
Down: $149,000
Profitable automotive service and tire center has built a proven track record with a great reputation and a large, loyal customer base. Truly a turnkey opportunity for a motivated buyer. Both the business and real estate have been qualified for SBA financing with approved buyer.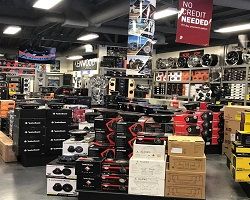 Available:
Car Audio Shop - Motorsports - Riverside
Posting #: 249775
Status: Active
Refreshed: 11/20/2019
Contact: Dan Cojucar
Phone: 562-402-2686
Phone: 562-244-3754
Price: $500,000
Adj Net: $440,000
Down: $500,000
High Volume Auto Sound and Electronics. Long established car audio shop in Riverside. They install and service all mobile electronics, latest rims, tires and perform Windows Tinting! They also install and service Marine Audio Systems. Over 8000 sq. ft. with 3 service areas, office and storage.



Available:
RV Supplies And Service - Coachella Valley
Posting #: 253843
Status: Active
Refreshed: 12/2/2019
Contact: Michael Manion
Phone: 760-641-3248
Phone: 760-834-3626
Price: $150,000
Adj Net: $55,000
Down: $45,000
Established for over 30 years under the same ownership! Profitable with excellent upside potential. Owners retiring. Their large retail showroom carries a large selection of supplies, parts and accessories for the various brands of RVs. All service work is done in their inside garage.


View All Businesses, Opportunities, And Franchises For Sale And Wanted In These Cities:
Bloomington
,
Riverside
See All Related Business For Sale & Wanted Listings Recently Added:
See More Related Information - For Buying And Selling Businesses:
Helpful Resources To Assist In Selling And Buying California Businesses

Peter Siegel, MBA, BizBen Founder, ProBuy, ProSell Programs
Founder & President Of BizBen.com (since 1994) & BizBenNetwork.com. I am the Lead Facilitator for the ProSell & ProBuy Programs on both websites. I consult daily with buyers, sellers, and intermediaries daily about buying and selling businesses. Call 925-785-3118.
Lee Petsas, Business Broker - Southern California Area
Lee Petsas has been selling businesses with UBI Business Brokers in Southern CA since 1981. In 1999 he became the Owner and Broker for UBI. He has been approved multiple times by Courts as an Expert Witness in the area of Business Valuations.
Bob Hughes, Business Broker: Coachella Valley Area
Bob Hughes is a business broker & is President of Hughes Properties. Hughes has a wide variety of entrepreneurial experience with the personal ownership & sale of numerous businesses, and has sold over 200 small & mid-sized businesses in the Riverside County marketplace. Call Bob at 760-323-8311.
Ryan Clark, Business Broker: Southern California
The Veld Group provides a refreshing approach to Business Brokerage, Mergers & Acquisitions and Business Consulting and Valuations. From Your Street to Wall Street, we cater to Main Street Businesses as well as more complex Strategic Firms and Start-Ups. Phone Ryan, Business Broker at 310-652-8353.
Jack Oh, Business Broker: LA, Orange Counties
Business broker and real estate services in the Los Angeles and Orange County areas. 10 years experience with great negotiating skills. To sell a business or buy a business in the LA or Orange County Areas phone Jack and his team at 562-787-4989.
Rick Carlson, Business Broker - Southern California
You Will Never Feel Lost In The Shuffle. Many Brokers Simply Send Out An NDA And That's The End Of Communication. All Buyers Receive A Personal Meeting With An Ace Acquisition Specialist So They Can Recommend The Perfect Business For You. Phone Rick direct at 800-985-4939.
Related Articles, Events, Blog Posts, Discussions, Videos, Interviews

Unreported Income: Should Sellers Disclose Unreported Cash To Buyers?
Should owners who offer a business for sale reveal to prospective buyers any income that is not recorded in the books? This is a controversial topic with arguments both for and against. Most business sales intermediaries believe if you don't pay tax on it, you can't claim it. Some sellers disagree.
Thinking About Selling A Small Business? Know These 8 Factors That Matter
The likelihood of selling a business is often determined by external factors in the marketplace. Here are eight influences on how easy, or difficult it might be when selling a small California business. Peter Siegel at 925-785-3118 (BizBen ProSell Program) explains these factors for owner/sellers.
Mentoring In How To Buy A Business - Tips From Expert Willard Michlin, CPA
Willard Michlin, CPA a due diligence specialist shares his views on the mentoring process & about how buyers can "profit" from such a relationship when searching and buying a business. Mr. Michlin, CPA (800-864-0420) performs due-diligence services and and consulting services for business buyers.
What Are The Pros And Cons Of Selling A Business For Sale By Owner?
What are the Pros & Cons of selling a business yourself? Joe Ranieri (Orange County Business Broker at 714-292-5448) discusses all the angles of business owners taking the initiative and selling their own business. He covers: commissions, flexibility factors, control, exposure, and confidentiality.
Selling My Small Business: What Items Should I Have Ready To Be Successful?
When selling a small to mid-sized business, owners should have their paperwork and financial information ready to go! They should also have a short business plan of past history, current operations, and potential for the future. In this BizBen Discussion several advisors and intermediaries weigh in.