Established Kern County Company that repairs and replaces Auto Windshields and works with several large insurance companies. Additionally, the owner provides glass window replacement services for both residential and commercial customers. This is a Fantastic business opportunity.
Total Price of $399,800 which includes both the business for only $149,900 and a 9,845 sq ft metal building on a 15,000 sq ft. Lot for $249,900. Plenty of parking available. Building includes a glass repair center, warehouse, retail store and office. Company established for 18 plus years in Kern County. Company also sells some paint products.
The listing # 248235 Auto Windshield Replacement Service - Real Estate - Kern County below is currently OFF THE MARKET due to that it is either in escrow at this time or has recently been sold.
For more businesses for sale that are like this Auto Windshield Replacement Service - Real Estate in Kern County please see a sample of BizBen active listings below and links to all similar listings on BizBen.com.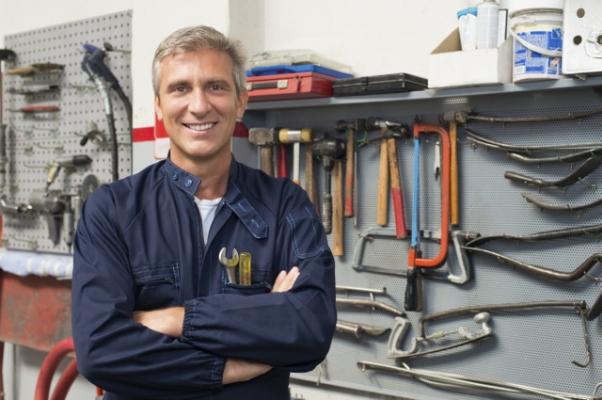 Available:
Auto Repair Franchise - Bakersfield, Kern County
Posting #: 218779
Status: Active
Refreshed: 11/5/2019
Contact: Michelle, Gary, Mark
Phone: 866-678-9484
Phone: None Given
Price: $125,000
Adj Net: $53,000
Down: Call / Email
Established full-service auto repair center. Top brand with huge recognition by the driving public. The company has been in operation for years. Highly trained techs, diagnostic equipment. Well-maintained center, plenty of parking. Highly trained techs are already in place. Training from franchisor.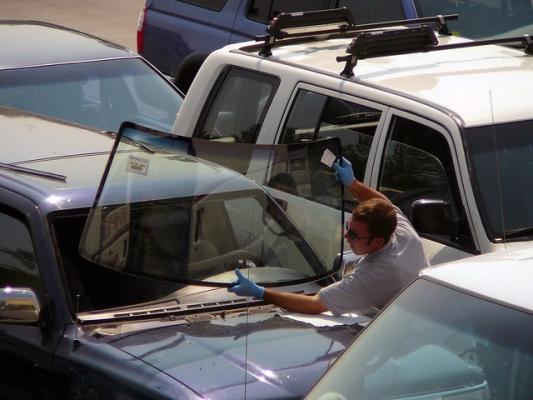 Available:
Auto Glass Repair And Replacement - Eastern Kern County
Posting #: 258114
Status: Active
Refreshed: 11/22/2019
Contact: Carol Bennett
Phone: 661-323-2358
Phone: None Given
Price: $145,000
Adj Net: $99,239
Down: Call
This specialty shop for auto glass repair and replacement rarely has any competition because it's the 'go to' location for excellent service! You might see police, fire, or other local service vehicles lined up because the City uses this shop often. That also includes the local service industry.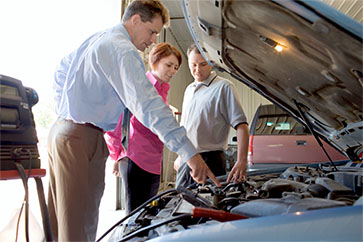 Available:
Franchise Auto Center - Bakersfield, Kern County
Posting #: 250926
Status: Active
Refreshed: 12/3/2019
Contact: Hal Janke CBI, FIBBA
Phone: 760-931-9530
Phone: None Given
Price: $149,000
Adj Net: Call
Down: Call
Franchise auto repair center for sale. Automotive repair franchises' wide range of services are always in demand as long as there are cars being driven on the roads. Automotive repair franchises cover a range of services, No Experience is Required to purchase this profitable auto franchise.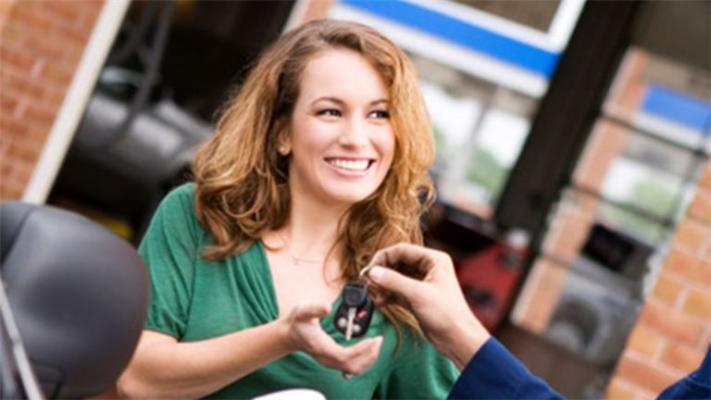 Available:
Auto Repair Franchise - Tulare County
Posting #: 256340
Status: Active
Refreshed: 12/2/2019
Contact: Art Blumenthal
Phone: 610-722-5636
Phone: 610-246-1154
Price: $400,000
Adj Net: $212,000
Down: Call
Well established eight bay auto center is a nationally recognized franchise brand. Profitable business already has the equipment, inventory and well trained employees in place. Sales for 2018 of $853,500 produced $212,000 in cash flow. Long term lease. Pre-qualified for Bank/SBA financing.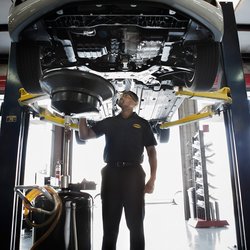 Available:
Branded Auto Repair Franchise - Turlock, Stanislaus County
Posting #: 252096
Status: Active
Refreshed: 12/3/2019
Contact: Hal Janke CBI, FIBBA
Phone: 760-931-9530
Phone: 760-612-7018
Price: $85,000
Adj Net: Call
Down: $85,000
A great opt. for only $85k total price. No experience is required. Franchisor training is for three weeks. Ongoing support. Shows like new. Buyer Requirements: Net Worth $300k, Liquidity $120K. These services include general repairs, automotive maintenance, windshield repair, oil changes, muffler.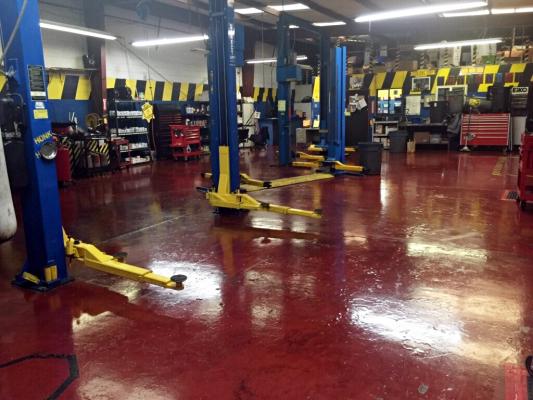 Available:
Smog Test, Auto Repair Center - Star Certified - Stanislaus County
Posting #: 239667
Status: Active
Refreshed: 11/17/2019
Contact: Ron Centers
Phone: 877-832-6494
Phone: None Given
Price: $199,900
Adj Net: $90,992
Down: $199,900
This well established smog check & repair station is California star certified and provides complete smog, oil change, and auto repair services. The smog checks bring in the customers, but the repair side of the business creates longer term and more profitable relationships with their clients.



Available:
Oil And Lube Changers Service - Oakhurst Area
Posting #: 249884
Status: Active
Refreshed: 12/6/2019
Contact: Robert Hastey
Phone: 559-260-8199
Phone: None Given
Price: $490,000
Adj Net: $125,000
Down: Call / Email
This has been in business for over 20 years. Very stable income. Majority of business is Oil and lube change. Has seperate building for vehicle repair. rnIn a shopping center and the building is on a long term lease. Services a average of 900 cars a month. Open 5 and half days a week.



Available:
Auto Repair Franchise - San Joaquin County
Posting #: 258153
Status: Active
Refreshed: 11/27/2019
Contact: Michael Floorman
Phone: 916-678-6777
Phone: None Given
Price: $250,000
Adj Net: $3,000
Down: Call
An exciting opportunity to own an existing car repair franchise in a growing industry! Seller is very motivated and will consider all offers! This is a great location between Sacramento and the bay area.buyer must qualify through the franchisor, also buyer must have minimum $500,000 net worth.



Available:
Branded Gas Station, Car Wash, Auto Repair - Kings County
Posting #: 256964
Status: Active
Refreshed: 11/15/2019
Contact: Jas Gahunia
Phone: 559-647-4445 Cell
Phone: None Given
Price: $1,100,000
Adj Net: Call
Down: Call
Branded Gas Station Business for sale only with automatic car wash & Auto repair shop. Ground lease is only $3,000 per month. Gas contract is up this year so Buyer has the option to keep it or Re-brand it. Has beer & Wine license. Gas gallons are approx 50,000 per month. Not run as a full service.



Available:
Truck Trailers Repair Shop - With Real Estate - Fresno, Central Valley
Posting #: 243854
Status: Active
Refreshed: 11/2/2019
Contact: Taj Randhawa
Phone: 559-394-9000
Phone: None Given
Price: $2,300,000
Adj Net: Call/Email
Down: Cash
Truck/Trailers Terminal Yard in 3.76 Acres & Repair shop with separate 11 units office building being used as dispatch office by seller. This property has potential into developing Hotel-Motels, Truck Stop- Gas Station, Restaurants, Banquet Hall or any other Retail Commercial-Industrial use.


View All Businesses, Opportunities, And Franchises For Sale And Wanted In These Cities:
Bakersfield
,
Fresno
,
Modesto
See All Related Business For Sale & Wanted Listings Recently Added:
See More Related Information - For Buying And Selling Businesses:
Helpful Resources To Assist In Selling And Buying California Businesses

Harry Sidhu, CBB, Broker: SF Bay Area, Central Valley, SAC Region
Assisting both sellers and buyers of businesses - dealing mainly with Liquor Stores, Grocery Markets, Gas Stations, Smoke Shops, Restaurant Related, Retail Related, Service Related. Serving SF Bay Area, North Bay, Sacramento area. Call Harry Sidhu, CBB for assistance at 510-366-6130.
Peter Siegel, MBA, BizBen Founder, ProBuy, ProSell Programs
Founder & President Of BizBen.com (since 1994) & BizBenNetwork.com. I am the Lead Facilitator for the ProSell & ProBuy Programs on both websites. I consult daily with buyers, sellers, and intermediaries daily about buying and selling businesses. Call 925-785-3118.
Elizabeth McGovern: Escrow Services - San Francisco Bay Area
McGovern Escrow Services, Inc., is a leading independent escrow company. We are a trusted partner with our clients, assisting them through the tangled bulk sale & liquor license transfer process. We provide attentive, quality & innovative customer service. Phone Elizabeth McGovern at 415-735-3645.
Willard Michlin, CPA, Certified Fraud Examiner, Due Diligence
Willard Michlin, CPA #106752, offers buyers step by step training & assistance in doing Due Diligence Services when they are thinking of making an offer, or are in process of investigating a business purchase. He helps to determine the actual net profit even when there is cash. Call 805-428-2063.
Diane Boudreau-Tschetter: Escrow & Bulk Sale Services - CA
California Business Escrow, Inc. is a full service independent escrow company serving all of California and has expertise in a wide range of escrows. Our team prides itself on providing an exceptional escrow experience. For more info phone Diane Boudreau-Tschetter at 888-383-3331 or 209-838-1100.
Related Articles, Events, Blog Posts, Discussions, Videos, Interviews

Is There Such A Thing As Paying Too Little When Buying A Small Business?
We all understand the idea of paying too much for a small business. But is there such a thing as not paying enough? That seems like an odd notion, but I'm familiar with situations in which a buyer acquired a small business for a figure substantially under what probably was market value.
Thinking About Selling A Small Business? Know These 8 Factors That Matter
The likelihood of selling a business is often determined by external factors in the marketplace. Here are eight influences on how easy, or difficult it might be when selling a small California business. Peter Siegel at 925-785-3118 (BizBen ProSell Program) explains these factors for owner/sellers.
Unreported Income: Should Sellers Disclose Unreported Cash To Buyers?
Should owners who offer a business for sale reveal to prospective buyers any income that is not recorded in the books? This is a controversial topic with arguments both for and against. Most business sales intermediaries believe if you don't pay tax on it, you can't claim it. Some sellers disagree.
What Factors Are Considered In Valuing A Small Business? Advisors Weigh In
Valuing a small business is not guess work. It's not what some other businesses of the same type may have or may not have been sold for, it's not even what a business owner "feels" they want or deserve. It is a formula based on many factors. Peter Siegel, MBA from BizBen & others discuss this topic.
What Should I Do If Other Buyers Are Trying To Buy The Same Business As Me?
Buying a small business is hard enough when there is no competition, so how might a buyer navigate the process when there is additional competition from other buyers? Potential small business buyers are offered a few key ways that a buyer can beat out other potential business buyers in this article.