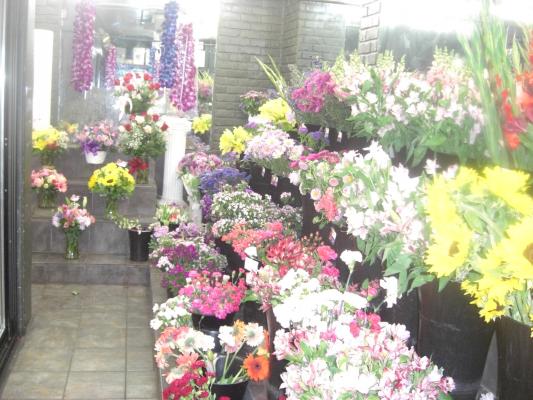 Retail franchise flower shop with high gross for sale, situated in prime signalized corner, tremendous potential and opportunity for owner operator. Beautiful build-out, very clean store, established since 1982, one of the oldest and largest flower shop in kern county, under current owner' operation since 2012, well known shop in the area, more info, must see!
Inventory: approx $10,000 excluded
Business type: retail flower shop
Building & parking: prime corner shopping center, high traffic, shared parking
Operating days & hours: m-f 8 to 8, sun 10-6
Area: bakersfield ca 93301
Lease terms: approx 3 year remaining with , 4 year option = 7 years
Store size: approx 1,800 Sq. FT.
How long estab: since 1982
No. Of employee: 2 full time & 4 part time
Owner' working days & hours: 20 hours a week
(walk-in sales), net sales: $515,000.00 (approx.): represented by seller as per listing agreement
(bloomnet) gross $115,000.00
Total gross sales: $630,000.00
Annual expenses / (approx.): represented by seller as per listing agreement
Royalty: $30,900.00
Rent: $75,096.00
Nnn: $16,704.00
Cost of goods: $163,800.00
Bloomnet commission: $33,532.00
Bloomnet cost: $24,915.00
Payroll: $90,500.00
Payroll tax: $10,509.00
Phone: $1,440.00
Electric: $10,200.00
Liability insurance: $2,724.00
Workman' comp: $5,430.00
Delivery van fuel cost: $1,380.00
Van maintenances & insurance: $3,036.00
Licenses, dues & fees: $800.00
Merchant service: $8,580.00
Accountant: $2,400.00
Misc fees: $5,000.00
Total expenses: $486,946.00
Approx net income: $143,054.00
Remarks: prime signalized corner, high visibility
Remarks: great self employee opportunity
Remarks: transfer is subject to franchisor approval of the buyer
Remarks: 4 years remains on franchise agreement (fdd) transfer fee in sum of $10,000 is required
Remarks: training fee/cost ($1,500) charge by franchisor shall pay for by buyer
Please, under any circumstances, do not disturb discuss the sale of the business with any employer/seller, employee or business neighbor, and broker/agent does not guarantee the accuracy of the income, expenses or other information concerning the business provided by the seller or obtained from public records or other sources. Buyer is advised to independently verify the accuracy of above information through personal inspection and with appropriate professionals.