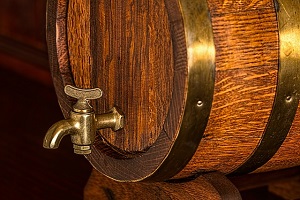 Quaint small neighborhood brewery. Two (2) Locations. Highest ranked brewery on Yelp with 158 reviews and a 5-star rating. 4.9 rating on Google. 3.0 rating on Untapped. Named business of the Year Chamber 2017. Ranked 10th in the nation for social profile customer reviews 2017. Voted best craft beer in San Diego 2016. Seller Financing offered with $197K Down Payment, $198K SCN for 5 years at 7% Interest. Call Listing Agent Pat Marsch for more details.
This is a leased location of 5,250 square feet with a Total Rent of $6,809. Lease ends 04/2023 with one 5 year lease option. Seller is not active in the business with 3 FT employees and 2 PT employees. Hours of operation are 1 PM to 9 PM, Monday - Sunday. $23,000 in Inventory and $135,000 in FF&E included in Asking Price. Assets include Rent and square footage represent two locations. Lease Ends 10/2023 and 4/2023. ABC License Required.
2 Location, Absentee Run, High Rating.
The listing # 250401 Brewery - Pub - Brewing Supplier - 2 Locations - San Diego below is currently OFF THE MARKET due to that it is either in escrow at this time or has recently been sold.
For more businesses for sale that are like this Brewery - Pub - Brewing Supplier - 2 Locations in San Diego please see a sample of BizBen active listings below and links to all similar listings on BizBen.com.

Available:
Production Brewery, Tasting Room - Established - San Diego Area
Posting #: 259044
Status: Active
Refreshed: 12/3/2019
Contact: Mark (Owner/Seller)
Phone: 949-547-6108
Phone: None Given
Price: $750,000
Adj Net: Call / Email
Down: $500,000
Professionally built and maintained brewery. Voted best brewery in San Diego County, numerous state, national and world awards. Over 1.5 million invested in equipment and build out. Completely turn key. Highly regarded brand with professional staff.



Available:
Gastropub - Asset Sale - San Diego
Posting #: 256305
Status: Active
Refreshed: 11/14/2019
Contact: Hal Janke CBI, FIBBA
Phone: 760-931-9530
Phone: 760-612-7018
Price: $49,000
Adj Net: Call
Down: $49000
Price reduced! Business profitable in 2018 but not profitable in 2019 (absentee run). Famous award winning beer. Seats 90 inside and outside, fully equipped up and running. Room to grow. Buyer requirements net worth $250K. Ffe value $145K included, not a brewery, this is a liquidation sale.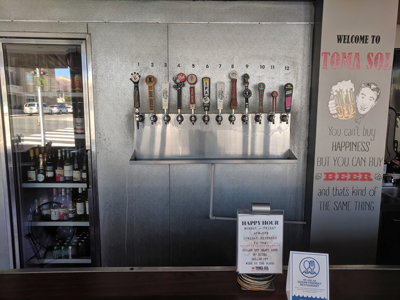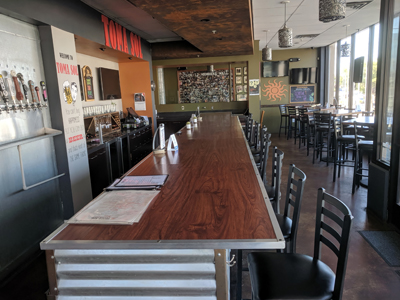 Available:
Craft Beer Restaurant - San Diego County
Posting #: 257753
Status: Active
Refreshed: 12/3/2019
Contact: Steve (Owner/Seller)
Phone: 619-270-6689 Cell
Phone: 619-270-6689 Text
Price: $159,000
Adj Net: Call
Down: Call

Craft beer restaurant offering 12 craft beers on tap, with a well established wine program and light food fare. Staff is in place with POS system and with all systems in place for an easy owner manage opportunity with a transition into absentee owner situation very attainable. Seating for 50.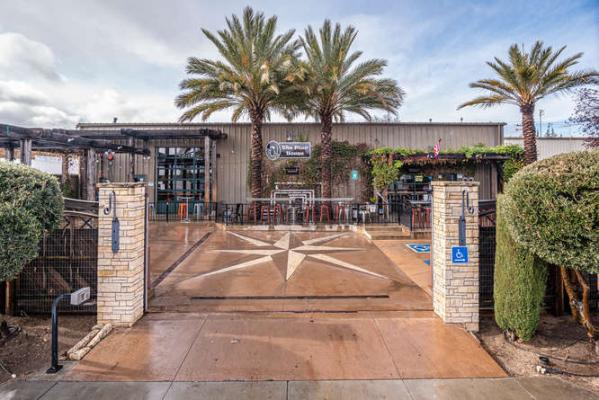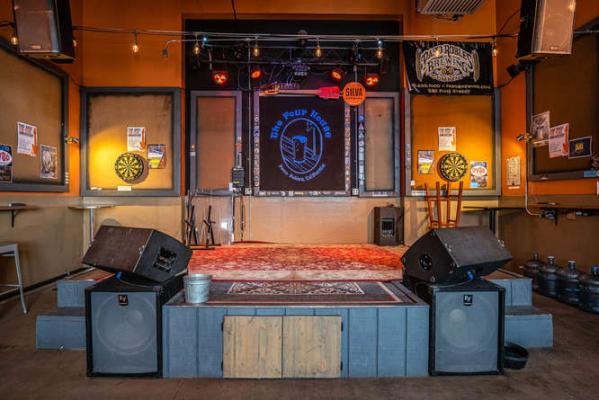 Available:
Craft Beer Tap House And Music Venue - Paso Robles, Central Coast
Posting #: 259153
Status: Active
Refreshed: 12/6/2019
Contact: Didier Cop
Phone: 805-712-1569
Phone: None Given
Price: $95,000
Adj Net: Call / Email
Down: Call
The Pour House has created a reputation for itself, becoming the cheers of Paso Robles by combining exceptional craft beer and a music inspired experience.With a lease below market price, and 11 more years to go, this is the perfect opportunity for an entrepreneur who loves music and entertainment.



Wanted:
Restaurant - High Volume, Established - LA County, Orange County
Posting #: 258538
Status: Active
Refreshed: 12/5/2019
Contact: Andre (Business Buyer)
Phone: 714-501-6653 Cell
Phone: 714-501-6653 Text
Any established food & beverage business with strong sales/income. I'm looking for an established food & beverage business with strong sales ($120,000+/mo) and net income ($20,000+/mo) in LA or Orange Counties. While I'd prefer to find a business within a reasonable commute of mid-city Los Angeles.



Available:
Craft Pizzeria Gastropub Restaurant - Berkeley Downtown Area
Posting #: 258092
Status: Active
Refreshed: 12/6/2019
Contact: Randeep
Phone: 408-644-7700
Phone: None Given
Price: $450,000
Adj Net: Call / Email
Down: Call / Email

14 Beers On Tap. 13+ years at prime berkeley downtown location (University and Shattuck). Draws regular crowds for nba, nfl, cal and college football games. Trivia nights/jazz nights bring in regular crowds mid-week. 2 minutes walk from bart & multiple berkeley theater venues.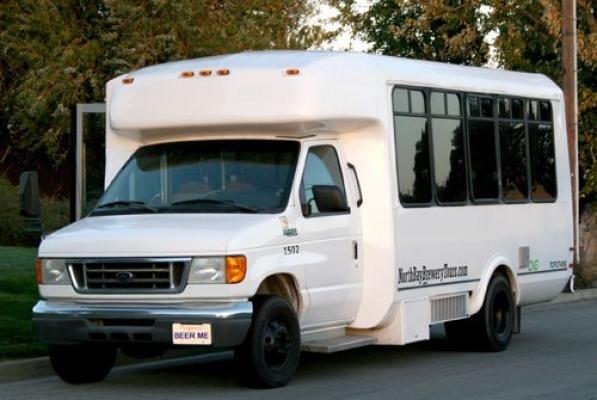 Available:
Craft Beer Brewery Tour Operator - Sonoma County
Posting #: 256741
Status: Active
Refreshed: 12/4/2019
Contact: Tim Cunha
Phone: 650-600-3751
Phone: 844-237-6487
Price: $399,000
Adj Net: $18,000
Down: TBD
Almost a decade operating public & private craft beer brewery tours. Now run as 'semi-absentee hobby,' a new owner with full-time hands-on management can easily double/triple sales quickly. Excellent 'platform' to grow a much larger enterprise without starting 'from scratch.' 20% down p



Available:
Beer Garden - Los Angeles County
Posting #: 233186
Status: Active
Refreshed: 11/6/2019
Contact: Joe Khoury
Phone: 310-400-3770
Phone: None Given
Price: $685,000
Adj Net: $245,000
Down: Call
This Beer Garden is well established as a popular destination of locals. This restaurant serves a diverse selection of high quality American food and drinks as well as entertainment and summer concerts. With comfortable seating both indoors and outdoors on the beautiful patio. Long term lease.



Available:
Bar And Restaurant - Well Known - Fremont, Alameda County
Posting #: 240511
Status: Active
Refreshed: 11/20/2019
Contact: Amrit Sidhu
Phone: 510-681-5618
Phone: None Given
Price: $385,000
Adj Net: $150,000
Down: $250,000
Well known restaurant/bar/brewery in Fremont is up for sale. The business does over 1M in annual revenue. The rent is 16K/m including CAM for 4500 sq. ft space. The business comes with the manufacturing license.



Available:
Brewery - Well Established - Southern California
Posting #: 254947
Status: Active
Refreshed: 11/3/2019
Contact: Dan Alway
Phone: 949-533-3224
Phone: None Given
Price: $415,000
Adj Net: $78,592
Down: Call
Become the proud owner of a well established Brewery located in Southern California with nightly tasting taps in a great venue. The new owner may want to consider relocating within a few years as the lease will expire and take on a large increase. This is a very clean operation with tons of growth.


View All Businesses, Opportunities, And Franchises For Sale And Wanted In These Cities:
Berkeley
,
Fremont
,
Paso Robles
,
San Diego
See All Related Business For Sale & Wanted Listings Recently Added:
See More Related Information - For Buying And Selling Businesses:
Helpful Resources To Assist In Selling And Buying California Businesses

William Park, Business Broker - Southern California
Highest Volume Broker in California, Simply Check our HUNDREDS of Listings! Over 25 Associates, Speaking Dozen Languages, Helping Buyers and Sellers of Small Business since 1982, Centrally Located between Los Angeles and Orange Counties, while Riverside & San Bernardino Counties are Very Accessible.
Lee Petsas, Business Broker - Southern California Area
Lee Petsas has been selling businesses with UBI Business Brokers in Southern CA since 1981. In 1999 he became the Owner and Broker for UBI. He has been approved multiple times by Courts as an Expert Witness in the area of Business Valuations.
Ryan Clark, Business Broker: Southern California
The Veld Group provides a refreshing approach to Business Brokerage, Mergers & Acquisitions and Business Consulting and Valuations. From Your Street to Wall Street, we cater to Main Street Businesses as well as more complex Strategic Firms and Start-Ups. Phone Ryan, Business Broker at 310-652-8353.
Chris Seaman, Business Broker: Southern California
Founded in 1994, First Choice Business Brokers has accelerated to become one of the most successful Business Sales Organizations in the world. Our team of agents have gone through extensive training to become experts in the field of business brokerage. Call Chris at 858-578-4111 for more info.
Mike Brewer: Liquor License Broker, ABC Consulting Service
Liquor license brokerage and consulting services. We provide: Alcohol License Transfers Application Consulting & Processing, Liquor License Purchases & Sales, City Zoning Permits & Land Use Entitlements, Public Convenience or Necessity Findings and Letters. Phone Mike Brewer direct at 800-437-1100.
Diane Boudreau-Tschetter: Escrow & Bulk Sale Services - CA
California Business Escrow, Inc. is a full service independent escrow company serving all of California and has expertise in a wide range of escrows. Our team prides itself on providing an exceptional escrow experience. For more info phone Diane Boudreau-Tschetter at 888-383-3331 or 209-838-1100.
Related Articles, Events, Blog Posts, Discussions, Videos, Interviews

Buying A Restaurant Can Be Challenging: 3 Key Tips For Restaurant Buyers
People always need to eat; there should be plenty of business. Some restaurant buyers think there is prestige to owning a popular eating establishment. But it isn't an easy business purchase. Peter Siegel, MBA (BizBen Founder, ProBuy & ProSell Program Director at 925-785-3118) reviews this topic.
Don't Buy A Restaurant Without Checking The Competition - Key Buying Tips
Looking to buy a restaurant business? Check out these tips first to avoid getting blindsided when you buy any type of small or mid-sized California restaurant. Peter Siegel, MBA (BizBen's ProBuy & ProSell Programs & Restaurant Purchase Financing Expert) at 925-785-3118 covers this topic for buyers.
Absentee Run Small Businesses - Is That Really A Possibility For Buyers?
Is buying a absentee run small business really a possibility? Peter Siegel (BizBen ProBuy Director) gets asked this question a lot in his consulting sessions with business buyers. Read more about what other Advisors and Intermediaries feel about this topic on this popular BizBen Discussion!
Unreported Income: Should Sellers Disclose Unreported Cash To Buyers?
Should owners who offer a business for sale reveal to prospective buyers any income that is not recorded in the books? This is a controversial topic with arguments both for and against. Most business sales intermediaries believe if you don't pay tax on it, you can't claim it. Some sellers disagree.
Mentoring In How To Buy A Business - Tips From Expert Willard Michlin, CPA
Willard Michlin, CPA a due diligence specialist shares his views on the mentoring process & about how buyers can "profit" from such a relationship when searching and buying a business. Mr. Michlin, CPA (800-864-0420) performs due-diligence services and and consulting services for business buyers.