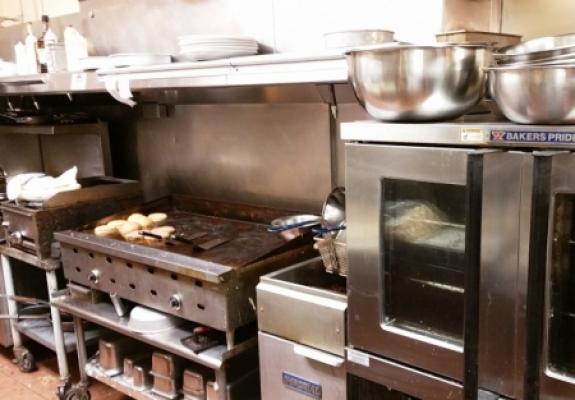 Cafe with a Full kitchen. Small cafe in the upscale area of El Dorado county. Perfect for chef or owner operator. The decor is casual with a country european feel. There is a bar with nice dining for 62 seats inside and room for about 24 outdoor seats as well. This retail center in a popular area with lots of services for locals and highway 50 close! Easy freeway access.
Space is end cap in a retail center. Highly visible...a new owner could continue with the current menu or go new concept. Live music, website and social media already in place, great reviews too. Current menu serves breakfast, lunch, and dinner with a focus a European flair serving savory crepes, soups, burgers, sandwiches, salads, panini, dinner entrees include steak, chicken, fish & pasta dishes, and great desserts too.
Espresso, tea and soft drinks. Beer and wine license as well.
Kitchen equipment includes stove, flat grill 2 microwaves, crepe machine, panini machine,prep tables, mixers, slicer, ice cream freezer, flat screen, pos and more!(some of the kitchen line, hood system and walk in are owned by the landlord , but use is included in the lease.) lease is great! At $2,700 for 1,760 sqft. And includes a large patio. Sales average 2017 is around $36,000 per month. Sales were $ 429,937-year-end 2017.
Seller will consider at reasonable offers.