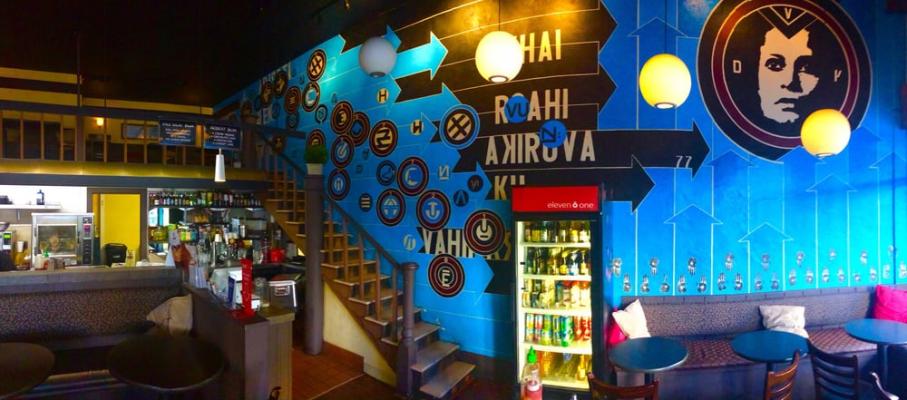 Extremely popular busy corner cafe restaurant in the heart of Polk Street located in San Francisco. Numerous 4-Star Reviews featured on both Yelp and Google. Located near new-state-of-the-art $2 Billion Hospital located at Geary and Van Ness. This place features eclectic decor & an upstairs loft, creating a unique space that residents and visitors can enjoy for lunch, dinner & late night snacks. Has a usable 500 square foot basement makes this an affordable opportunity to own your business in San Francisco.
The rent is low and locked in until 2030.
Equipment Included: Cash Register, Rotisserie machine, Beer & Drink Coolers, 2-Door Freezer, Walk-In Cooler, Slicer, Vitamix Blender, Microwave, 3-Comparment Sink, Multiple Prep tables, All Furniture, All Cookware & Silverware and much more. A full list of equipment is available with the Listing Broker.
General Information
Or ganization: LLC | Square Footage: ~700 Sq. Ft. Plus 500 Sq. Ft. Basement | Licenses Required: City Bus Lic, Health Permit, SBOE, ABC Type-41 (Included & Transferable) | Days Open/Hours:
Sunday - Tuesday 11 am-12 am, Wednesday - Saturday 11 am - 2 am |
Reason for Sale: Other Business Interests
Lease
Rent $1,900 /Month Until 2020, $2,300/Month Until 2025, $3,000/Month
Until 2030 - 14 Years Including Two 5-Year Options |
Rent locked during option period
Revenue
Gross Sales: ~$52,000/Month $4500/ Year in ATM Fees (As Per Seller, Not Verified By Broker)
Financing
SBA Eligible
For more details, please complete, sign and return the NDA (Confidentiality Agreement)
We obtain the information in this marketing package from sources we believe to be reliable. However we have not verified its accuracy and make no guarantee, warranty and representation about it. It is submitted to the possibility of errors, omissions, change of price, rental or other conditions, prior to sale, lease or financing, or withdrawal without notice. We include projections, opinions, assumptions or estimates for example only, and they may not represent current or future performance of the business & Property. You and your tax or legal advisers should conduct your own investigation of property and transaction.