This is a solo medical practice is a small and intimate health provider for patients with a need of cosmetic surgery and its located in the beautiful California Central Valley. The practice has a medical philosophy to be 'the best at what they do' for all patients.
The practice focuses on body contouring procedures, Abdominoplasty procedures, fat grafting procedures,
breast surgery including primary breast augmentation, lower facelifts and the treatment of atrophic acne scars.
The practice operates from a 1,500-square foot leased facility in the downtown in a professional Office Building.
The buyer of the practice needs a license with the Medical Board of California.
The listing # 230856 Cosmetic Surgery Practice - Asset Sale - Fresno County below is currently OFF THE MARKET due to that it is either in escrow at this time or has recently been sold.
For more businesses for sale that are like this Cosmetic Surgery Practice - Asset Sale in Fresno County please see a sample of BizBen active listings below and links to all similar listings on BizBen.com.

Available:
Therapeutic Massage Salon - Bakersfield, Kern County
Posting #: 255749
Status: Active
Refreshed: 11/12/2019
Contact: Russ Allred
Phone: 661-323-2358
Phone: None Given
Price: $264,000
Adj Net: $132,702
Down: Call
Owners earn over $100,000 at this fully licensed massage therapy business. The owners do not do the massages. Clients are mostly professionals or retired persons who live in the area. The business occupies 2,750 sq. ft. in a popular shopping center, with high traffic volume.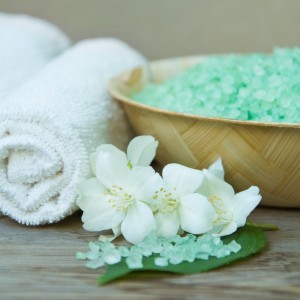 Available:
Spa And Salon - Bakersfield
Posting #: 189895
Status: Active
Refreshed: 11/23/2019
Contact: Bud Herrington
Phone: 661-378-5667
Phone: None Given
Price: $90,000
Adj Net: Call/Email
Down: Call/Email
Large & beautifully appointed salon with separate styling, wash and nail areas as well as separate rooms, break area and laundry on site. Stations and rooms are almost fully occupied. Excellent area and income demographics. This has it all. Proforma and current expenses available for serious buyer.



Available:
Pediatric Medical Practice - Fallbrook, San Diego County
Posting #: 250210
Status: Active
Refreshed: 11/29/2019
Contact: Alex Levitan
Phone: 818-640-8080
Phone: None Given
Price: $389,500
Adj Net: $207,515
Down: Negotiable
Well Established Pediatric Medical Clinic in San Diego Count. Over 20 Successful Years. 5 exam rooms and beautiful waiting area. 2,000 sq.ft. Great lease terms. Privately ran practice with 2 employees. 20-25 patients a day and over 2,200 active files. Annual income has been steadily increasing.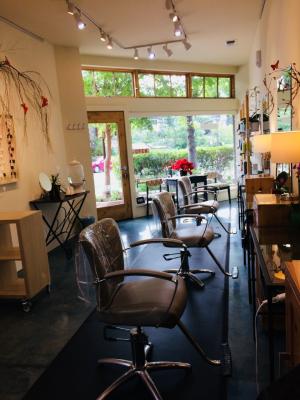 Available:
Salon And Spa - Berkeley Hills, Alameda County
Posting #: 241469
Status: Active
Refreshed: 11/9/2019
Contact: Cheryl Maloney
Phone: 415-309-2722 Cell
Phone: None Given
Price: $65,000
Adj Net: Call
Down: $45,000
Currently running as a successful hair salon this is such a great opportunity in a great location! Lots of possibilities! Add eyelash extensions, nails, skin services and more! Unique corner location, affordable lease and great terms, and ample parking. Very inviting salon with lots of light!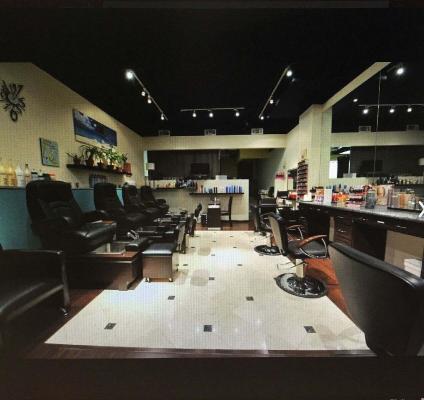 Available:
Hair Salon - North Hollywood, LA County
Posting #: 228894
Status: Active
Refreshed: 11/23/2019
Contact: Michael Raad
Phone: 626-204-2319
Phone: None Given
Price: $37,000
Adj Net: Call
Down: $37,000
This is a spacious, inviting beauty salon. Established 13 years and tastefully designed and furnished. 1,000 SF, rent is $1,400/MO, and lease terms are 5 years plus another 5 years option. Has 4 hair stations, 2 manicure stations and 2 pedicure spas. Each of these stations can be leased out at $500.



Available:
Wholesale Beauty Supply - Los Angeles
Posting #: 230515
Status: Active
Refreshed: 11/30/2019
Contact: Ryan Clark
Phone: 310-652-8353
Phone: None Given
Price: $450,000
Adj Net: $143,361
Down: $450,000
This wholesale beauty supply store focuses on a particular segment of the beauty supply industry. The company, which was founded in 2011, did approximately $950,000 in online sales and $35,000 in retail sales. The company has a presence on Amazon as well as E-bay, Shopify.


Available:
Beauty Supply Store - West Covina, Los Angeles Area
Posting #: 256425
Status: Active
Refreshed: 11/14/2019
Contact: Sinclair Kim
Phone: 714-926-1556 Cell
Phone: 714-809-3009 Office
Price: $69,500
Adj Net: $48,000
Down: Call
This shop is very clean and tidy. It is a store with a lot of potential in many floating populations. Owner work: 48 hours per week. No. of Employee: 0. Business hours: 10am~6:30pm(Sunday close). Space Available for Beauty Salon Stations at the Back of This Shop. Quick sale because of health problem



Available:
Medical Cardiology Practice - La Mesa, San Diego Area
Posting #: 257290
Status: Active
Refreshed: 11/15/2019
Contact: Todd Bell
Phone: 415-846-7267
Phone: 858-578-4111
Price: $109,000
Adj Net: $64,736
Down: Call
Perfectly located adjacent to a state-of-the-art cardiovascular medical center, this non-invasive cardiology practice has been serving the San Diego community since 1980. The practice administers comprehensive outpatient care services to patients using the latest diagnostics.



Available:
Nail Salon - Montrose, Los Angeles County
Posting #: 253233
Status: Active
Refreshed: 11/6/2019
Contact: Brandon Tak
Phone: 213-393-1131
Phone: 818-249-5222
Price: $100,000
Adj Net: $120,000
Down: $100,000
Fully Established and Well Decorated Nail Salon in best location Montrose & La Crescenta Area. Highly Gross Sale and Net Profit. Owner relocating. Monthly Gross Sales: 35K. Monthly Net Income: 10K. 5 full-time employees (all commission). Rent + Cam: 3400. Lease + Option: 2 years, 5 years.


Available:
Franchise Health Spa - Absentee Run - Los Angeles County
Posting #: 257454
Status: Active
Refreshed: 12/4/2019
Contact: Carole Chiang
Phone: 562-402-2686
Phone: 626-701-4687
Price: $700,000
Adj Net: Call
Down: $700,000
Health Spa franchise business run by employees. Franchisor based in Toronto, Canada. Currently, there are about 2700 members. Large loyal client base and fabulous reputation. Employees help-run business. Owner claims the monthly gross sales about $100,000. Build costs was roughly $1.2 million.


View All Businesses, Opportunities, And Franchises For Sale And Wanted In These Cities:
Bakersfield
,
Berkeley
,
Fallbrook
,
Los Angeles
,
Montrose
,
North Hollywood
,
San Diego
,
West Covina
See All Related Business For Sale & Wanted Listings Recently Added:
See More Related Information - For Buying And Selling Businesses:
Helpful Resources To Assist In Selling And Buying California Businesses

Peter Siegel, MBA, BizBen Founder, ProBuy, ProSell Programs
Founder & President Of BizBen.com (since 1994) & BizBenNetwork.com. I am the Lead Facilitator for the ProSell & ProBuy Programs on both websites. I consult daily with buyers, sellers, and intermediaries daily about buying and selling businesses. Call 925-785-3118.
Elizabeth McGovern: Escrow Services - San Francisco Bay Area
McGovern Escrow Services, Inc., is a leading independent escrow company. We are a trusted partner with our clients, assisting them through the tangled bulk sale & liquor license transfer process. We provide attentive, quality & innovative customer service. Phone Elizabeth McGovern at 415-735-3645.
Diane Boudreau-Tschetter: Escrow & Bulk Sale Services - CA
California Business Escrow, Inc. is a full service independent escrow company serving all of California and has expertise in a wide range of escrows. Our team prides itself on providing an exceptional escrow experience. For more info phone Diane Boudreau-Tschetter at 888-383-3331 or 209-838-1100.
Willard Michlin, CPA, Certified Fraud Examiner, Due Diligence
Willard Michlin, CPA #106752, offers buyers step by step training & assistance in doing Due Diligence Services when they are thinking of making an offer, or are in process of investigating a business purchase. He helps to determine the actual net profit even when there is cash. Call 805-428-2063.
Related Articles, Events, Blog Posts, Discussions, Videos, Interviews

Buying A California Beauty Salon - Making Your Bank Account Look Beautiful
There are more than 1 million hair salons in the United States! Buying a hair salon for sale can be a good investment if you find the opportunity and have the right skills to run it. Hair salon opportunities range from independent businesses of all sizes to franchises. Let's discuss this further.
Tips For Faster SBA Loan Approvals For California Small Business Purchases
In this article on BizBen, business purchase financing advisor and SBA loan broker, consultant Peter Siegel (Business Purchase Financing Expert/Advisor & the ProBuy Program Director at BizBen) at 925-785-3118 shares his views of getting SBA loan financing faster for business purchase financing.
What Should I Do If Other Buyers Are Trying To Buy The Same Business As Me?
Buying a small business is hard enough when there is no competition, so how might a buyer navigate the process when there is additional competition from other buyers? Potential small business buyers are offered a few key ways that a buyer can beat out other potential business buyers in this article.
Why Deals Fall Out: Unrealistic High Asking Prices Are Usually The Reason
The unfortunate truth is that approximately 50% of all small business sales transactions fall out. While failed transactions can happen for a many reasons, Peter Siegel, MBA (BizBen Director & Business Purchase Financing Expert) discusses the main reason deals fall through; steep asking prices.
Selling My Small Business: What Items Should I Have Ready To Be Successful?
When selling a small to mid-sized business, owners should have their paperwork and financial information ready to go! They should also have a short business plan of past history, current operations, and potential for the future. In this BizBen Discussion several advisors and intermediaries weigh in.