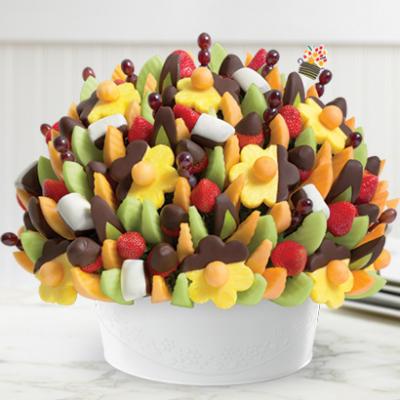 Immediate sale due to owner's health, price reduced to $60,000.
The store is currently open and operating, however, seller is uncertain how much longer they will be physically able to continue to operate the business.
We are accepting all cash offers through November 8, 2019.
Time is of the essence on this transaction. We can support a very minimal due diligence process comprised largely of currently available items which are tax returns for 2017 and 2018 and top line revenues through October 31, 2019. An income statement detailing expenses YTD though October 31, 2019 is NOT available. There will be virtually no discovery or performance contingencies associated with due diligence as the transaction will need to proceed almost immediately to escrow.
The successful buyer will be the first to submit a full cash offer of $60,000.
This transaction will be subject to franchisor approval and training in Atlanta. Standard franchise transfer fees, estimated at $10,000 to $15,000, will apply.
Edible arrangements boasts an incredible 89% brand recognition. Almost everyone has heard of this brand. If you haven't, edible arrangements is the category creator of, and industry leader in, fresh fruit bouquets which are designed to look like floral arrangements.
Edible arrangements' mission is to 'wow the customer' via fruit bouquets and other fruit and chocolate treats. People count on edible arrangements to commemorate and celebrate life's special occasions anniversaries, birthdays, weddings, milestones, corporate events, theme parties and any other special events, or for no other reason other than the fruit is always succulent and the chocolate is always delicious.
The buyer will benefit from being a part of a franchise that has been named one of america's fastest-growing privately held businesses by inc. Magazine. Also, the edible arrangements franchise is consistently one of the top ranked franchise systems in entrepreneur.com's annual franchise 500.
The owner has enjoyed this enterprise for the past 11 years and is selling to pursue other interests and opportunities. The owner is hopeful that a buyer will step forward that will leverage this business to its full potential and continue to serve the customer community with excellence. This specific franchise is located in beautiful orange county, in a high density, high traffic, and well-maintained mall.
Revenues have been relatively consistent for the past six years; however, the current owner has been involved only on a part time basis and believes revenue and profitability could both be improved by a full-time working owner and the development and execution of a consistent marketing program. In the event the new owner is not interested in full time involvement the store is staffed and positioned to continue with part-time owner involvement.
Edible arrangements claims that franchise owners are 'passionate about fruit'. Whether or not you are passionate about fruit, the income and lifestyle benefits offered by this franchise location will definitely be something you can be passionate about.
This business has been pre-qualified for an sba loan which will be contingent on buyer credit and qualifying. Also, this sale is subject to franchisor approval.
Facilities:
Facilities:this specific franchise is located in a high density, high traffic, and well-maintained mall in orange county, with a reasonably large territory. Base monthly rent is currently $2670.20 plus apprx. $805.81 for cam. The lease has a 5 year term that expires in may 2022 with a 5 year option.
Growth:
There are several opportunities for growth including but not limited to: increase local marketing efforts and social media campaign, expand product offering, and engage in community sponsorships.
Training:
The seller is offering training which will complement the mandatory training required of all new franchise owners at the corporate headquarters. Edible arrangements franchisees can expect solid support from the corporate office via marketing, technology and new product development. This is a creative, high energy organization that is continually looking for ways to improve and create and maintain a competitive edge in the gifting industry.