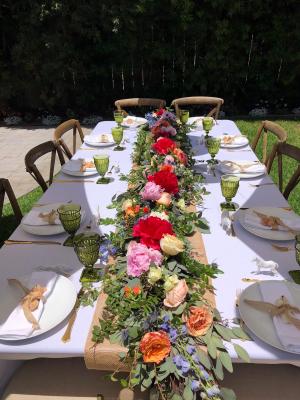 Lucrative Profitable Well established Since 2004
FLORAL Designing CO. for
Corporate Events Hotels Upscale Restaurants
Weddings & more Hotels like Casa Del Mar, Shutters, Fairmont etc.
Owner has been mostly Hands off and is run by dedicated Competent group of employees (one part time and 4-8 Independent employees on 1099.
Expansion Potential:as the wedding and events market in the LA area is very active.
Once a lifetime opportunity to find an interesting profitable business
love what you do without being tied to having a retail shop.
Endless potential
Current long term upscale clients as the business has a solid reputation and is preferred vendor
This will not last please call/text Broker Veena 310 963.1428
The listing # 250747 Profitable Floral Design Studio - Santa Monica below is currently OFF THE MARKET due to that it is either in escrow at this time or has recently been sold.
For more businesses for sale that are like this Profitable Floral Design Studio in Santa Monica please see a sample of BizBen active listings below and links to all similar listings on BizBen.com.

Available:
Electronics Manufacturer, Distributor - Los Angeles County
Posting #: 256297
Status: Active
Refreshed: 11/24/2019
Contact: Brenda Bernhard, CBB
Phone: 818-321-6456 Cell
Phone: None Given
Price: Call
Adj Net: Call
Down: Call
Established in 2003. Global 2018 gross sales surpassed the 6.7M mark. This is a full-line cellular accessory, smart phone, and audio manufacturing and distribution company.This Company brings people and their technology together with functional and affordable products.



Available:
Nail Beauty Supply Distributor Wholesaler - San Gabriel Valley, LA County
Posting #: 247754
Status: Active
Refreshed: 12/13/2019
Contact: Iris Chen
Phone: 626-506-0300
Phone: 626-395-0717
Price: $100,000
Adj Net: Call
Down: $100,000
Long-established nail polish, gel and professional Nail Beauty supply authorized distributor and wholesaler who has accounts with big brands such as OPI, Essie, Seche, etc. It is operated by the owner himself from a warehouse in the SGV close to Freeways 10 and 60.



Available:
Wholesale Bakery - Granada Hills
Posting #: 242752
Status: Active
Refreshed: 12/8/2019
Contact: John Lee
Phone: 661-713-6645
Phone: None Given
Price: $395,000
Adj Net: $144,000
Down: $395,000
High Quality Ingredients and Fresh Bakery // Lots of Loyal Customers Very Refreshing & Delicious // Amazingly Delicious // Hidden Treasure Come See for yourself// Sales keep going up // Good Reputation Retail only for $ 200,000 and Ask John Lee for details



Available:
RTA Cabinetry Flooring Distributor Retailer - Los Angeles
Posting #: 251834
Status: Active
Refreshed: 11/20/2019
Contact: Rick Carlson
Phone: 833-776-6682 X810
Phone: None Given
Price: $1,490,000
Adj Net: $408,971
Down: Call
The explosive growth of this ready-to-install cabinetry and flooring distribution Company is the result of prioritizing a multi-faceted marketing plan that has attracted customers at the wholesale and retail level. In combination with quality products offered at great prices and backed by superior.



Available:
Fashion Brand Wholesaler - Los Angeles County
Posting #: 257437
Status: Active
Refreshed: 12/8/2019
Contact: Wes Lewison
Phone: 949-239-6015
Phone: None Given
Price: Call
Adj Net: $1,717,496
Down: Call
Retiring owners of Iconic Hawaiian fashion brand Five Decades with 8% per year growing sales and popularity seeks CEO level buyer to take the reins and guide this company into its bright future. Long history with profitable manufacturing, sourcing and wholesale distribution supported by Company.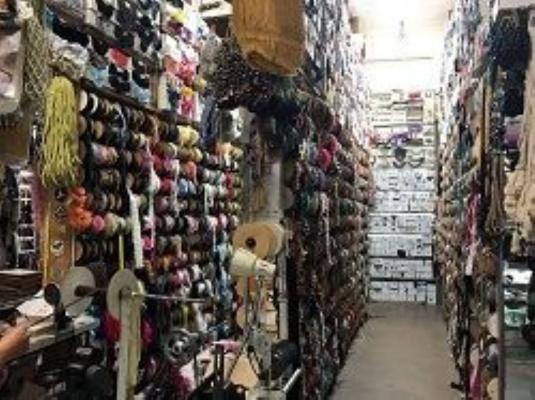 Available:
Textile Trims Wholesale Distributor - Los Angeles
Posting #: 258608
Status: Active
Refreshed: 11/14/2019
Contact: Jonathan Hwang
Phone: 562-402-2686
Phone: 714-510-0248
Price: $10,000,000
Adj Net: Call
Down: $10,000,000
Wholesaler of Trims which include Lace, Bows, Buckles, Broaches, Patches, Rhinestones, Tassels, Webbing, Etc. The company started back in 2004 by two business people combining their business strategies to make one of the largest Wholesale and Retail businesses servicing the Textiles Industry.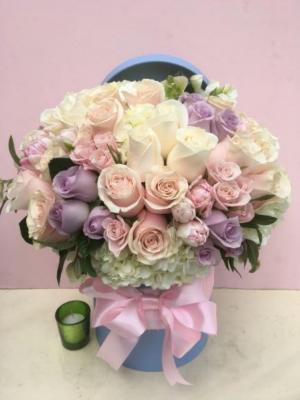 Available:
Flower Shop - Los Angeles County
Posting #: 258427
Status: Active
Refreshed: 12/9/2019
Contact: Derrick Kim
Phone: 562-402-2686
Phone: 562-567-7765
Price: $200,000
Adj Net: $150,000
Down: $200,000
Well established florist since early 2000's - well recognized in the community. Surrounded by offices, retails, and condos in los angeles. Many loyal clients as well as new ones. Great website ordering system. Custom arrangements - birthday, sympathy, weddings, occasions - and standard pre-mades.



Available:
Pharmaceutical Wholesale Distribution Company - San Fernando Valley
Posting #: 254941
Status: Active
Refreshed: 12/12/2019
Contact: Alexander Neyman
Phone: 213-706-7166
Phone: None Given
Price: $175,000
Adj Net: $75,100
Down: $175,000
Profitable, established, turnkey, niche, secondary pharmaceutical wholesale/distribution company, in sfv area of los angeles. Licensed by california board of pharmacies (bop), certified by us department of justice drug enforcement agency (dea). Price includes inventory. Seller is willing to stay on!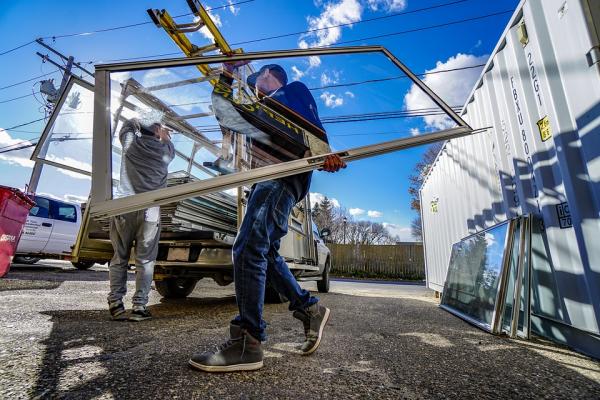 Available:
Wholesale Glass Fabrication Factory - Los Angeles County
Posting #: 256430
Status: Active
Refreshed: 11/3/2019
Contact: Wes Lewison
Phone: 949-239-6015
Phone: None Given
Price: Call
Adj Net: $1,420,975
Down: Call
Retiring ownership of 30 year wholesale glass fabrication company located in southern coastal los angeles county. Consistent profits, amazing infrastructure 2018 had $1,400,000 profit on revenue over $7,000,000. Huge growth potential with 40+ employees. Same location 30 years.



Wanted:
Fabric Textile Companies - MFG Or Distribution - California
Posting #: 257816
Status: Active
Refreshed: 11/20/2019
Contact: Ken Oppeltz, CBI, CBB, MAMI
Phone: 858-716-0484 X701
Phone: None Given
I just sold a business to a company out of state that is interested in other acquisitions. They are interested in anything fabric related, including things like zippers, buttons, fabrics of all types, etc. This company is funded, very experienced in the textile industry.


View All Businesses, Opportunities, And Franchises For Sale And Wanted In These Cities:
Granada Hills
,
Los Angeles
See All Related Business For Sale & Wanted Listings Recently Added:
See More Related Information - For Buying And Selling Businesses:
Helpful Resources To Assist In Selling And Buying California Businesses

Michael Davidson, Business Broker - Southern California
Los Angeles Business Broker providing M&A quality services for Small Business Owners. We leverage our technology and expertise to Simplify & Expedite the Business Sales Process. Matching the right buyer with the right business is how we define success.
Peter Siegel, MBA, BizBen Founder, ProBuy, ProSell Programs
Founder & President Of BizBen.com (since 1994) & BizBenNetwork.com. I am the Lead Facilitator for the ProSell & ProBuy Programs on both websites. I consult daily with buyers, sellers, and intermediaries daily about buying and selling businesses. Call 925-785-3118.
Joe Ranieri, Business Broker: Orange, LA County Areas
Having owned retail/restaurant businesses for over 20 years, my interest turned to listing and selling businesses rather than owning them. I specialize in LA & Orange County high volume restaurants, fast food independents and chains, bars, & liquor stores. Call 714-292-5448 Cell/Text.
Rick Carlson, Business Broker - Southern California
You Will Never Feel Lost In The Shuffle. Many Brokers Simply Send Out An NDA And That's The End Of Communication. All Buyers Receive A Personal Meeting With An Ace Acquisition Specialist So They Can Recommend The Perfect Business For You. Phone Rick direct at 800-985-4939.
Bob Baumgarten, Business Broker: Southern California
National Business Brokerage is a full service brokerage company that has been serving buyers and sellers of Southern California businesses since 1994. We are dedicated to providing the highest standards of professional service for our clients. Phone Bob direct at 949-292-2008.
William Park, Business Broker - Southern California
Highest Volume Broker in California, Simply Check our HUNDREDS of Listings! Over 25 Associates, Speaking Dozen Languages, Helping Buyers and Sellers of Small Business since 1982, Centrally Located between Los Angeles and Orange Counties, while Riverside & San Bernardino Counties are Very Accessible.
Related Articles, Events, Blog Posts, Discussions, Videos, Interviews

Mentoring In How To Buy A Business - Tips From Expert Willard Michlin, CPA
Willard Michlin, CPA a due diligence specialist shares his views on the mentoring process & about how buyers can "profit" from such a relationship when searching and buying a business. Mr. Michlin, CPA (800-864-0420) performs due-diligence services and and consulting services for business buyers.
Unreported Income: Should Sellers Disclose Unreported Cash To Buyers?
Should owners who offer a business for sale reveal to prospective buyers any income that is not recorded in the books? This is a controversial topic with arguments both for and against. Most business sales intermediaries believe if you don't pay tax on it, you can't claim it. Some sellers disagree.
Can A Business Seller Back Out Of Escrow If They Simply Change Their Mind?
Can a seller of a small business back out of an ongoing escrow? Probably, yes, it all depends how far along the escrow is, which will dictate how messy things will get for both owner & buyer. Joe Ranieri (Southern California Business Broker) gives his feedback with others on this BizBen Discussion.
Before Buying A California Business, 10 Questions You Should Ask Yourself
Before buying a business, all serious business buyers should ask themselves some key questions about possible buying a small California business, franchise, or opportunity - from Peter Siegel, MBA (Business Purchase Financing Expert, ProBuy & ProSell Program Advisor with BizBen) at 925-785-3118.
What Should I Do If Other Buyers Are Trying To Buy The Same Business As Me?
Buying a small business is hard enough when there is no competition, so how might a buyer navigate the process when there is additional competition from other buyers? Potential small business buyers are offered a few key ways that a buyer can beat out other potential business buyers in this article.
Financing A Business Purchase With Limited Or No Real Estate Collateral
In my experience working with the "right banks and financial institutions" repayment ability sometimes overrules collateral pledged by someone needing financing for a business purchase or a down payment. Peter Siegel, MBA (Business Purchase Financing Expert) at 925-785-3118 shares his experience.
Is Crowd Funding A Viable Way To Raise Money To Purchase A Small Business?
We're hearing more and more about "crowd funding" through sites like gofundme and kickstarter as a possible way to raise the cash needed to buy a small business. This method of collecting funds has proven successful in other kinds of situations. Could this strategy work when buying a small business?