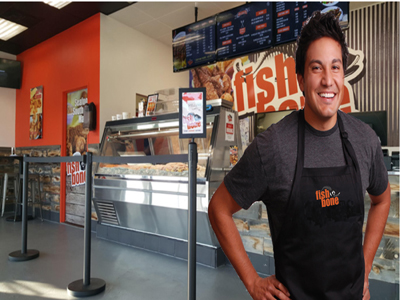 FISHBONE Seafood is a fast food fish seafood restaurant and market, featuring a southern style service of seafood specialties. Fried and grilled selections of fish, shrimp, and oysters, reminiscing memories of the popular Friday Fish Fry's that once drew families together throughout the South.
We are dedicated to serving freshly prepared seafood at reasonable prices, while offering the best dining experience in the industry. We work hard to make sure that these values shine through in every customer experience.
We've had over 40 years to perfect our recipe for success, which combines great food and great value with even better service. We provide the freshest seafood available, both in the restaurant and in the market to take home.
We offer salmon, catfish, red snapper, and fresh shrimp, just to name a few. Fishbone Seafood has created the standard for quality and freshness in the seafood restaurant businesses.
Multiple locations throughout Southern California are now available.
The listing # 238438 Fast Food Fish Seafood Restaurants And Markets - Southern CA - Multiple Areas below is currently OFF THE MARKET due to that it is either in escrow at this time or has recently been sold.
For more businesses for sale that are like this Fast Food Fish Seafood Restaurants And Markets in Southern CA - Multiple Areas please see a sample of BizBen active listings below and links to all similar listings on BizBen.com.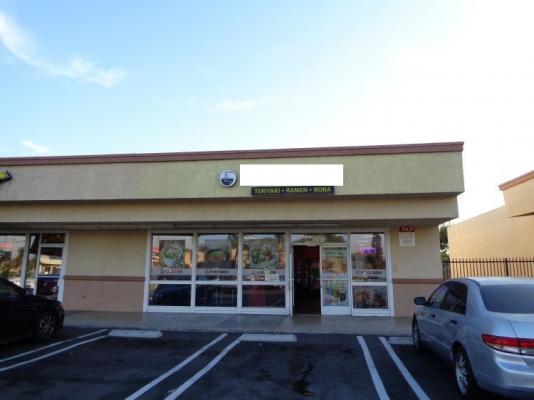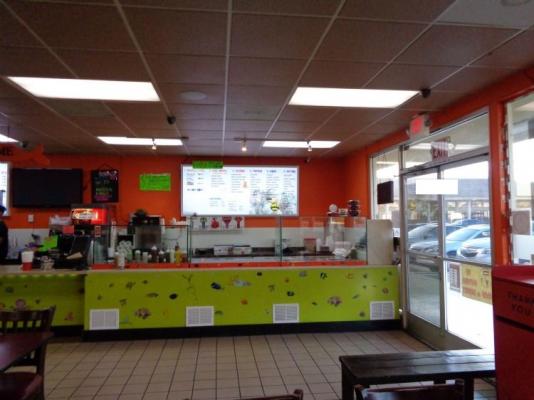 Available:
Poke And Ramen Restaurant - Orange County
Posting #: 258598
Status: Active
Refreshed: 11/13/2019
Contact: Tak Funaki
Phone: 562-402-2686
Phone: 424-488-9266
Price: $170,000
Adj Net: $84,000
Down: $170,000
Serving Poke, Ramen and Boba & Teas.Restaurant with Great Location with Walmart & Subway in the same Shopping Center. Ample Parking in Center with other nationally recognized tenants. Busy, Turn-Key restaurant has good Yelp reviews scoring over 100 reviews with 4.5 Stars!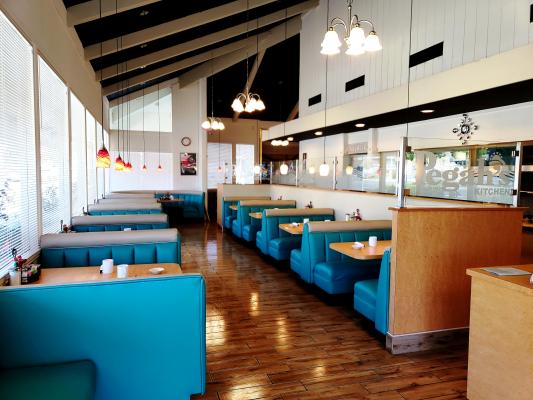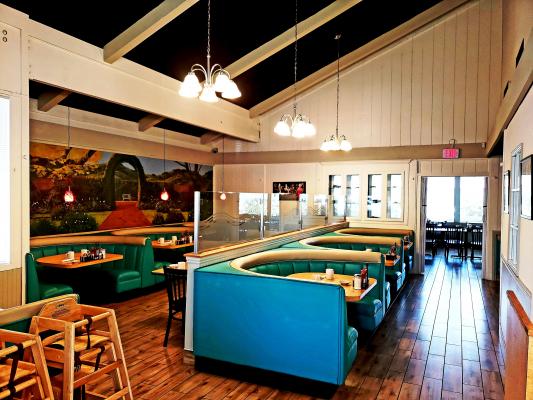 Available:
Restaurant - Fully Renovated - Vista, San Diego County
Posting #: 248714
Status: Active
Refreshed: 11/8/2019
Contact: Tony Sekla
Phone: 619-985-3359
Phone: None Given
Price: $99,000
Adj Net: Call
Down: $99,000
Turn key restaurant open for Breakfast & Lunch from 6am - 2:30pm. Very growing community in Vista. 4,000 sq. ft. Free Standing Building. Rent is $6,450 + NNN. Just was remodeled completely, Very spacious, Huge kitchen and prep area, walk in Cooler and Freezer. With a huge parking area.



Available:
Dinner House Restaurant And Craft Cocktail Bar - Huntington Beach
Posting #: 251211
Status: In Escrow
Refreshed: 11/5/2019
Contact: Ron Schuster
Phone: 562-301-8214
Phone: 562-301-8214
Price: $225,000
Adj Net: Call
Down: Call
In escrow. Craft Cocktail Bar And Dinner House Restaurant For Sale. Open for dinner M-F and for lunch and Dinner on the weekends. 2,030 sq. ft. plus patio. 47 and 58 Type liquor Licenses. Established 10 years with current owner. Great coastal location with pedestrian traffic. Lease: $8,260 (NNN).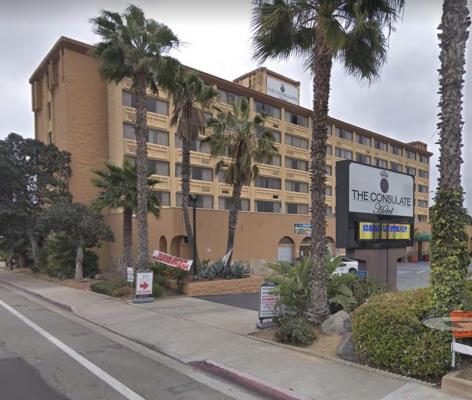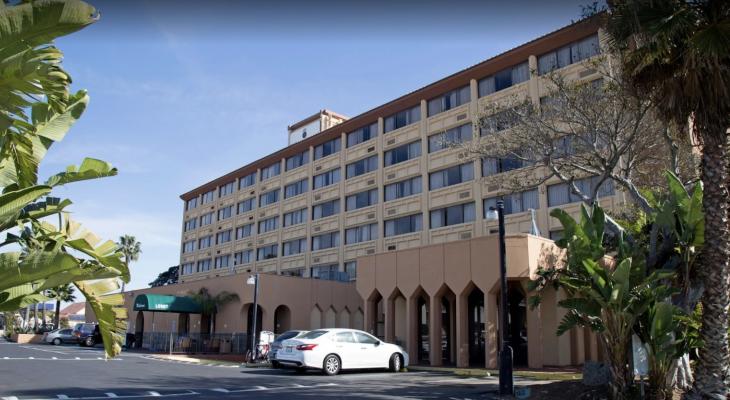 Available:
Restaurant - San Diego County
Posting #: 251522
Status: Active
Refreshed: 11/16/2019
Contact: Steve Zimmerman
Phone: 415-945-9701
Phone: None Given
Price: $25,000
Adj Net: Call
Down: Call
Heart of Point Loma. Hotel Restaurant. Seller Motivated. location on Nimitz at Rosecrans with fantastic signage, large patio, and abundant on site parking. landlord and seller of the former hotel restaurant will enter into a new lease at mutually acceptable terms with a qualified operator.



Available:
Beer And Wine Market - East Los Angeles
Posting #: 257912
Status: Active
Refreshed: 11/23/2019
Contact: Sang Choi
Phone: 213-272-6113
Phone: 818-399-3386
Price: $120,000
Adj Net: Call
Down: Call
East LA B/W market. Ask: 120K. Open 9-8pm Gross $27K. Net $7500/m. Size 1125 sq. ft. Rent $1350/month. Absentee operating.



Available:
Natural Restaurant Chain Franchisor - Los Angeles
Posting #: 256258
Status: Active
Refreshed: 11/23/2019
Contact: Ryan Clark
Phone: 310-652-8353
Phone: None Given
Price: $2,500,000
Adj Net: $575,603
Down: $2,500,000
This health-forward natural food chain and franchise concept checks all of the boxes in terms of what foodie entrepreneurs as well as franchisor operators often look for in a fast casual/QSR opportunity. This established SoCal entity boasts a remarkably versatile menu and business model.



Available:
7 11 Convenience Store Franchise - Los Angeles County
Posting #: 254965
Status: Active
Refreshed: 11/28/2019
Contact: Nirvail Singh
Phone: 209-740-7443
Phone: None Given
Price: $650,000
Adj Net: Call
Down: $450,000
Renown Franchise store for sale in Los Angeles County. 15 Side by cooler for bigger storage, also have big coffee Island slurpees. Soft drink machine. High Vol store at the busy intersection excellent opportunity to buy. Big sandwich cooler, free standing grills for hot dogs & cook fast.



Available:
Chinese Restaurant - Modern Decor, Can Convert - Orange County Area
Posting #: 257440
Status: Active
Refreshed: 11/19/2019
Contact: Peter Shaw
Phone: 714-342-9560
Phone: None Given
Price: $199,000
Adj Net: Call
Down: None Given
Newly Remodel Chinese Restaurant.Has B&W license.Located on the major street in strip mall with lots of free parking.Store size 3,598 sqft. Lease term 3+5.Low monthly rent of $4,138+$1,619 nnn. Has large walk-in cooler and freezer.Easy to convert to another concept.Owner spend over $300K for remodel



Available:
Fast Casual Restaurant - Studio City, Los Angeles Area
Posting #: 253764
Status: Active
Refreshed: 11/21/2019
Contact: Ira Spilky
Phone: 310-558-3241
Phone: None Given
Price: $325,000
Adj Net: Call
Down: $325,000
Studio city restaurant for sale. Turn key equipped operating restaurant asset sale. Premises: approx. 1400'. Monthly parking: street and valet. ABC license: 41 beer and wine. Lease term: 10 years. Rent: $9,000 month. Total rent. Price: $325,000.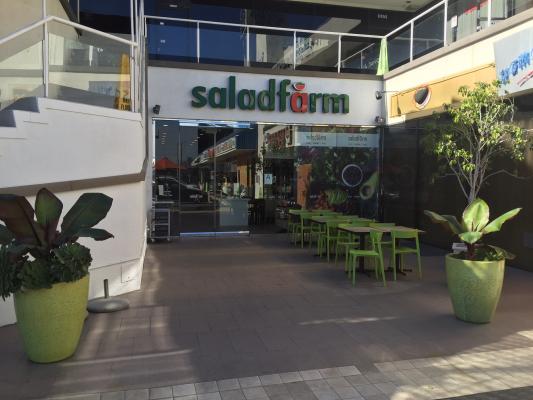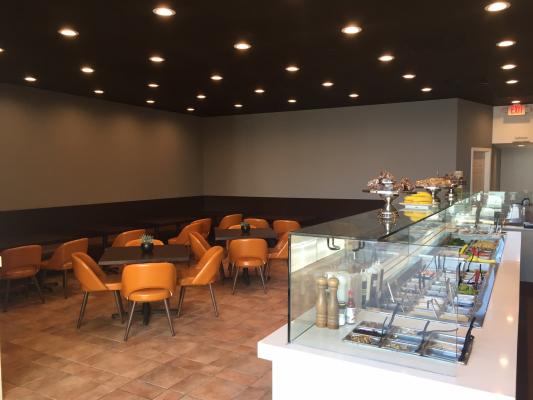 Available:
Salad Farm Restaurant Franchise - Los Angeles
Posting #: 245480
Status: Active
Refreshed: 11/24/2019
Contact: Houmehr M Panoussi
Phone: 661-816-1141
Phone: None Given
Price: $179,000
Adj Net: $70,000+
Down: Call
Beautiful Salad Farm Franchise location has been in business since June of 2010 and under current ownership +4 years, seller is relocating, recently remodeled (Only few months ago). 1,700 sq. ft. with outside seating area. Monthly Rent: $9,000. 1 1/2 years lease left with two (5) year option.


View All Businesses, Opportunities, And Franchises For Sale And Wanted In These Cities:
East Los Angeles
,
Huntington Beach
,
Los Angeles
,
Studio City
See All Related Business For Sale & Wanted Listings Recently Added:
See More Related Information - For Buying And Selling Businesses:
Helpful Resources To Assist In Selling And Buying California Businesses

William Park, Business Broker - Southern California
Highest Volume Broker in California, Simply Check our HUNDREDS of Listings! Over 25 Associates, Speaking Dozen Languages, Helping Buyers and Sellers of Small Business since 1982, Centrally Located between Los Angeles and Orange Counties, while Riverside & San Bernardino Counties are Very Accessible.
Steve Zimmerman: Restaurant Broker Specialist, California
Steve founded Restaurant Realty in 1996. He has personally sold/leased over 900 restaurants, bars & clubs, & completed over 3000 valuations. The author of "Restaurant Dealmaker - An Insider's Trade Secrets For Buying a Restaurant, Bar or Club" available on Amazon. Reach Steve direct at 415-945-9701.
Joe Ranieri, Business Broker: Orange, LA County Areas
Having owned retail/restaurant businesses for over 20 years, my interest turned to listing and selling businesses rather than owning them. I specialize in LA & Orange County high volume restaurants, fast food independents and chains, bars, & liquor stores. Call 714-292-5448 Cell/Text.
Chris Seaman, Business Broker: Southern California
Founded in 1994, First Choice Business Brokers has accelerated to become one of the most successful Business Sales Organizations in the world. Our team of agents have gone through extensive training to become experts in the field of business brokerage. Call Chris at 858-578-4111 for more info.
Mike Brewer: Liquor License Broker, ABC Consulting Service
Liquor license brokerage and consulting services. We provide: Alcohol License Transfers Application Consulting & Processing, Liquor License Purchases & Sales, City Zoning Permits & Land Use Entitlements, Public Convenience or Necessity Findings and Letters. Phone Mike Brewer direct at 800-437-1100.
Bob Hughes, Business Broker: Coachella Valley Area
Bob Hughes is a business broker & is President of Hughes Properties. Hughes has a wide variety of entrepreneurial experience with the personal ownership & sale of numerous businesses, and has sold over 200 small & mid-sized businesses in the Riverside County marketplace. Call Bob at 760-323-8311.
Related Articles, Events, Blog Posts, Discussions, Videos, Interviews

Qualities You Should Look For In A Escrow, Bulk Sale Service When Selling
What qualities should you look for in a escrow and bulk sale service when buying/selling a business? Orange County Business Broker Joe Ranieri at 714-292-5448 addresses these issues in a Discussion on BizBen. See what qualities matter when selecting a Escrow/Bulk Sales firm when buying or selling.
How Long Should Business Brokers Hold On To Their Client And Deal Files?
As the year winds down, it's tempting for business brokers to go through their old files and throw them out to make room for new client's folders, but that would be foolish. Joe Ranieri (Orange County Business broker) discusses strategies for saving files - a key annual strategy for brokers/agents.
Don't Buy A Restaurant Without Checking The Competition - Key Buying Tips
Looking to buy a restaurant business? Check out these tips first to avoid getting blindsided when you buy any type of small or mid-sized California restaurant. Peter Siegel, MBA (BizBen's ProBuy & ProSell Programs & Restaurant Purchase Financing Expert) at 925-785-3118 covers this topic for buyers.