Reduced Price at $125,000 or Best reasonable offer
25 Years Owner Retirement Sale. Steady and Consistent Accounts 25-30 Job Shop. 2,164 square feet size 2 unit Manufacturing Space. Lease always renew for 25 years at the Location. Current Rent is $2,630 per Month Including Water and Trash Bills. No employee But Temporary Hiring for the Period On and Off
Mostly Commercial Job and Helicopter Repairing Job.
Very reasonable Priced to Sell.
The listing # 227877 CNC Machine Shop - Glendale, LA County below is currently OFF THE MARKET due to that it is either in escrow at this time or has recently been sold.
For more businesses for sale that are like this CNC Machine Shop in Glendale, LA County please see a sample of BizBen active listings below and links to all similar listings on BizBen.com.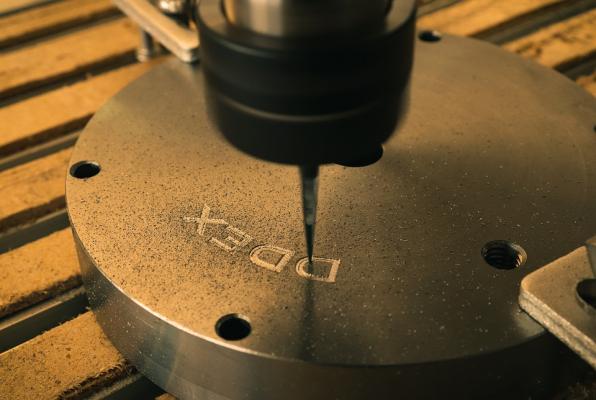 Available:
Metal Plastics Precision Marking Company - Los Angeles County
Posting #: 254191
Status: Active
Refreshed: 10/24/2019
Contact: Stuart Greenberg
Phone: 818-369-4322
Phone: None Given
Price: $1,050,000
Adj Net: $250,000
Down: Call
Since 1966 this company has been CNC engraving, laser marking, etching, and silk screening on metal and plastic materials and they also do panel and enclosure fabrication. They service the commercial, industrial, aerospace and public industries. It handles all production needs from print to assembly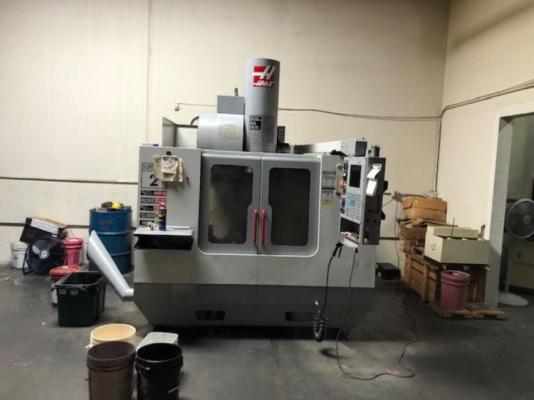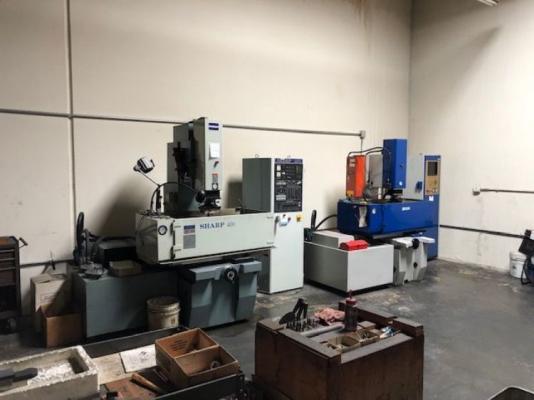 Available:
Industrial Tooling, Machining - Molds Making Shop - Los Angeles County Area
Posting #: 257453
Status: Active
Refreshed: 11/15/2019
Contact: William Park
Phone: 562-402-2686
Phone: 562-234-4133
Price: $190,000
Adj Net: Call
Down: $190,000
Company has a full line of Equipment and has been servicing 2 major clients for many years. Buyer should be qualified to engineer and design tooling for making molds for industrial applications. Specialty include Zinc Die Cast and Injection Molding. Seller can help Buyer with transition and training



Available:
Aircraft Systems Manufacturer - Long Beach, Los Angeles County
Posting #: 249980
Status: Active
Refreshed: 11/6/2019
Contact: Tony Miller
Phone: 310-882-2200 X143
Phone: None Given
Price: $1,800,000
Adj Net: $179,989
Down: Call
For sale is an aircraft interior manufacturer that provides FAA approved parts and interiors for leading aircraft manufacturers. Manufacturing of airframe and interiors segment for military (currently servicing large defense contract), law enforcement and commercial aircraft.



Available:
CNC Machine Shop - Norwalk, Los Angeles County
Posting #: 258260
Status: Active
Refreshed: 11/1/2019
Contact: Stan Park
Phone: 714-636-1040
Phone: None Given
Price: $145,000
Adj Net: $111,000
Down: Call
Low Rent. Price: $145,000. Net Income: $9,250/Month. 5 Employees. E-2 Visa possible.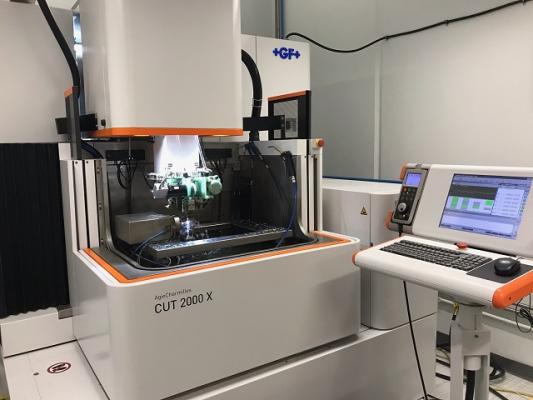 Available:
EDM Precision Manufacturer - Greater Los Angeles
Posting #: 250471
Status: Active
Refreshed: 11/12/2019
Contact: Satoshi Kanuma
Phone: 714-420-4097
Phone: 858-578-4111
Price: $4,750,000
Adj Net: $1,420,066
Down: $4,250,000
Large positive cashflow precision manufacturing: EDM manufacturing; high-end customers: Does not compete on price: One and only precision manufacturer. Equipped with the newest top-of-the-line EDM machines and 5-axis CNC machines, this high-end precision machine shop has built its reputation.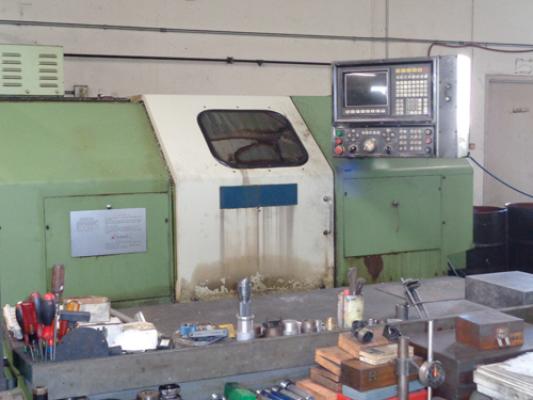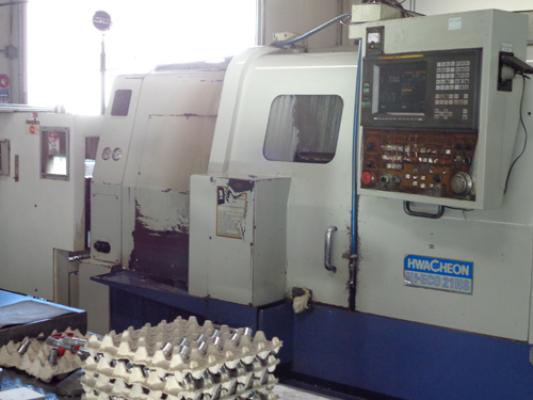 Available:
CNC Machine Shop - Santa Fe Springs, LA County
Posting #: 257941
Status: Active
Refreshed: 10/22/2019
Contact: James Kwon
Phone: 213-327-5400
Phone: None Given
Price: $329,000
Adj Net: $135,946
Down: $120,000
Over 30 years of business. Owner retirement sale. Sub contractor of boeing and military works and some medical jobs. Air craft electronic connector and hardware work. Located at city of santa fe springs. 4 main accounts over decades. 3 full time and 2 part time employees.



Available:
Machine Shop With Real Estate - La Crescenta, LA County
Posting #: 256030
Status: Active
Refreshed: 11/13/2019
Contact: Michael Raad
Phone: 626-204-2319
Phone: None Given
Price: $1,350,000
Adj Net: $150,000
Down: $1,350,000
free standing Bldg, prime location, established 51 years ago with a great reputation in the industry. This machine shop specializes in automotive work for engines etc. Has over 50 car dealers as a base clientele.Annual net income is $150,000 sold with property. Has many other uses Zoned GL M1 A .



Available:
Aerospace Machining Company - Gardena, LA County
Posting #: 230614
Status: Active
Refreshed: 10/5/2019
Contact: Kendric Foultz
Phone: 310-882-2200 X102
Phone: 888-60-Bizex
Price: $4,500,000
Adj Net: $1,000,000
Down: $4,500,000
Business for sale is a long established, profitable, aerospace machining enterprise located in the greater Los Angeles basin. With almost 40 years in the business this operation is well known by customers and vendors alike.



Wanted:
Manufacturing Metal Fabrication Machine Shops - California
Posting #: 211328
Status: Active
Refreshed: 10/20/2019
Contact: Robert Lanham
Phone: 888-279-0647
Phone: None Given
Experienced Operators Seeking: Manufacturing, Metal Fabricating, Machine Shops, Metal Etching, Value Manufacturer, Metal Finishing, Metal Coatings, Metal Coverings Businesses. Sales: $5MM+. EBITDA: $1.5MM to $10MM. Anywhere in California. We have qualified buyers.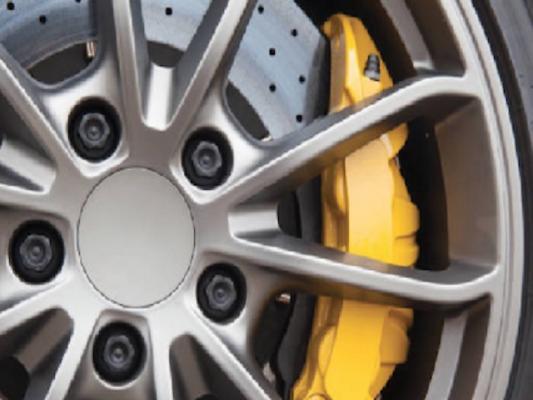 Available:
Wheel Repair Manufacturer - Sales, Repair - Orange County
Posting #: 248731
Status: Active
Refreshed: 11/6/2019
Contact: Gregg Tobin
Phone: 949-546-0903
Phone: None Given
Price: $3,195,000
Adj Net: $889,520
Down: Call
Our client is one of the premier wheel repair and manufacturing companies in Southern California and has been operating successfully for the last 16 years. The company specializes in repairing damaged wheels painting, polishing, welding, chroming. Services also include the sales and repair.


View All Businesses, Opportunities, And Franchises For Sale And Wanted In These Cities:
Gardena
,
La Crescenta
,
Santa Fe Springs
See All Related Business For Sale & Wanted Listings Recently Added:
See More Related Information - For Buying And Selling Businesses:
Helpful Resources To Assist In Selling And Buying California Businesses

Michael Davidson, Business Broker - Southern California
Los Angeles Business Broker providing M&A quality services for Small Business Owners. We leverage our technology and expertise to Simplify & Expedite the Business Sales Process. Matching the right buyer with the right business is how we define success.
Peter Siegel, MBA, BizBen Founder, ProBuy, ProSell Programs
Founder & President Of BizBen.com (since 1994) & BizBenNetwork.com. I am the Lead Facilitator for the ProSell & ProBuy Programs on both websites. I consult daily with buyers, sellers, and intermediaries daily about buying and selling businesses. Call 925-785-3118.
Rick Carlson, Business Broker - Southern California
You Will Never Feel Lost In The Shuffle. Many Brokers Simply Send Out An NDA And That's The End Of Communication. All Buyers Receive A Personal Meeting With An Ace Acquisition Specialist So They Can Recommend The Perfect Business For You. Phone Rick direct at 800-985-4939.
Bob Baumgarten, Business Broker: Southern California
National Business Brokerage is a full service brokerage company that has been serving buyers and sellers of Southern California businesses since 1994. We are dedicated to providing the highest standards of professional service for our clients. Phone Bob direct at 949-588-8727.
Jack Oh, Business Broker: LA, Orange Counties
Business broker and real estate services in the Los Angeles and Orange County areas. 10 years experience with great negotiating skills. To sell a business or buy a business in the LA or Orange County Areas phone Jack and his team at 562-787-4989.
Diane Boudreau-Tschetter: Escrow & Bulk Sale Services - CA
California Business Escrow, Inc. is a full service independent escrow company serving all of California and has expertise in a wide range of escrows. Our team prides itself on providing an exceptional escrow experience. For more info phone Diane Boudreau-Tschetter at 888-383-3331 or 209-838-1100.
Related Articles, Events, Blog Posts, Discussions, Videos, Interviews

What Factors Are Considered In Valuing A Small Business? Advisors Weigh In
Valuing a small business is not guess work. It's not what some other businesses of the same type may have or may not have been sold for, it's not even what a business owner "feels" they want or deserve. It is a formula based on many factors. Peter Siegel, MBA from BizBen & others discuss this topic.
Top 100 List: This Week's Top Motivated Business Buyers & Their Requests!
If you're trying to sell a business - check out this week's top 100 business buyers - one of these buyers may be looking to buy your type and location of business! This list is updated weekly - make sure you check it frequently! Are you searching to buy - get on this list and reach seller direct!
Due Diligence Issues: What Business Buyers Should Know About The Process
Willard Michlin, CPA, CFE at 800-864-0420 elaborates why you can do a large portion of the due diligence yourself, depending on your background, but you should never try to do it solely on your own. In this BizBen blog post he explores ways business business buyers get themselves into trouble.
Financing Advice: Showing Add Backs To Get Business Acquisition Financing
When seeking business acquisition financing, it helps to review a seller's addbacks as a source of funding to service the debt service. But explain them correctly. Peter Siegel, MBA business acquisition financing expert and advisor at 925-785-3118 covers this topic on financing a business purchase.
Unreported Income: Should Sellers Disclose Unreported Cash To Buyers?
Should owners who offer a business for sale reveal to prospective buyers any income that is not recorded in the books? This is a controversial topic with arguments both for and against. Most business sales intermediaries believe if you don't pay tax on it, you can't claim it. Some sellers disagree.
Tips For Faster SBA Loan Approvals For California Small Business Purchases
In this article on BizBen, business purchase financing advisor and SBA loan broker, consultant Peter Siegel (Business Purchase Financing Expert/Advisor & the ProBuy Program Director at BizBen) at 925-785-3118 shares his views of getting SBA loan financing faster for business purchase financing.