Very High margin and only liquor store near Woodland, in city of yolo surrounded by apartments and houses. Monthly sale is around 40,000 and very high gross profit per month. Business does high check cashing which brings additional $1500 a month income plus $700 a month income from lotto and lottery The store size is around 2600 square feet plus additional space of 1000 square feet which is given on rent for $300 a month which can be used to open additional business. This store has lot of possibilities of improvement by adding bill payments and mexican grocery and wic.
Asking price is $599,000 plus inventory and buyer needs $200,000 and rest sba financing is available to the qualified buyers with down payment.
Please send nda to have more information.
The listing # 242362 Liquor Store With Property - Yolo below is currently OFF THE MARKET due to that it is either in escrow at this time or has recently been sold.
For more businesses for sale that are like this Liquor Store With Property in Yolo please see a sample of BizBen active listings below and links to all similar listings on BizBen.com.

Available:
Gas Station, Liquor Store - Woodland, Yolo County
Posting #: 243294
Status: Active
Refreshed: 11/29/2019
Contact: Din Sharma
Phone: 707-365-9385
Phone: 707-864-6181
Price: $3,500,000
Adj Net: Call
Down: $25%
Highly profitable, high volume Liquor store with approximately 120-150K sales per month and a gas station with limited competition. Large approximately 4,000 sq. ft. store. Solar Panels installed for 195K. Deli space in the store leased for $2,000/month rental income.



Available:
Liquor Store - Redding, Shasta County
Posting #: 256534
Status: Active
Refreshed: 12/9/2019
Contact: Dalip Gupta
Phone: 916-308-9130 Cell
Phone: 916-993-6314
Price: $492,000
Adj Net: Call
Down: Call
Liquor store with good location and nice neighborhood is for sale. This liquor store has 4,000 sq. ft. with monthly gross sales at $87,000. Also, this store has $3,500 rent with additional income from lotto $820. If you are interested please sign the NDA form to get more information.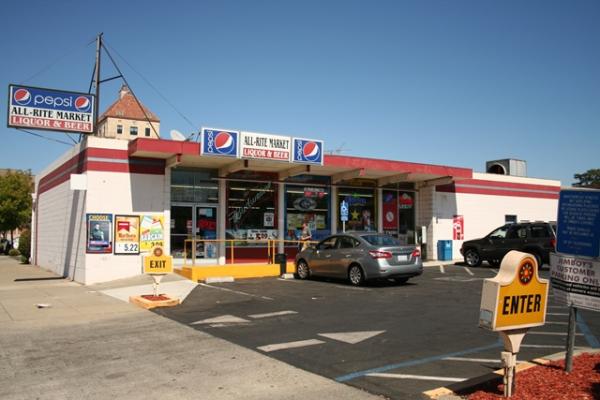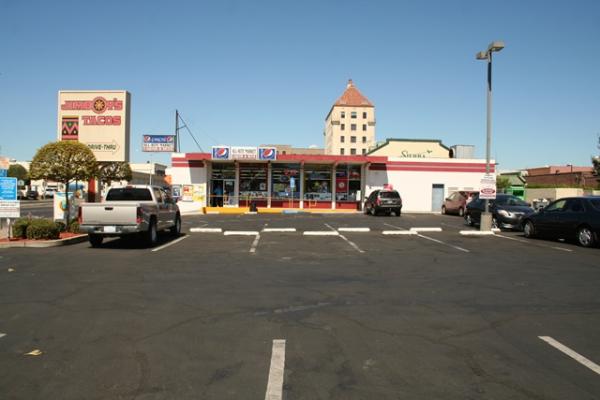 Available:
Market, Liquor Store - Great Location - Marysville, Yuba County
Posting #: 192615
Status: Active
Refreshed: 11/16/2019
Contact: Larry Featherston
Phone: 530518-5635
Phone: 530-518-5635
Price: $269,000
Adj Net: $80,000
Down: $150,000
Main street liquor store for sale. Located downtown on main street. Lots of working class customers. Good growth potential for in store sales. 33% owner margin in sales. Lots of traffic with Jim Boys, McDonald's and coffee drive-thru restaurants. Sellers motivated. Will look at offers.



Available:
Liquor Store And Warehouse - Shasta County
Posting #: 251285
Status: Active
Refreshed: 11/24/2019
Contact: Manjit Kaur
Phone: 530-339-5354 Cell
Phone: None Given
Price: $2,500,000
Adj Net: Call
Down: Call
One of the best high volume liquor store/warehouse in Northern California between Sacramento and Yreka. Huge selection of rare to find liquor. 12,000 sq. ft. right off I-5. Business only sale. lease is a long term lease with options. Current owner in business for 10 years. Semi absentee.



Available:
Type 20 Beer And Wine Liquor License - Tehama County
Posting #: 240199
Status: Active
Refreshed: 12/5/2019
Contact: Michael Lemons
Phone: 949-315-7892
Phone: None Given
Price: $10,000
Adj Net: NA
Down: NA
Selling an ABC type 20 beer and wine license in Tehama County. If opening a convenience store or a grocery store in Tehama County, and need a type 20 Beer and Wine license. Please contact me. All in $10K!



Available:
Liquor Store - Siskiyou County
Posting #: 257085
Status: Active
Refreshed: 12/9/2019
Contact: Manjit Kaur
Phone: 530-339-5354 Cell
Phone: None Given
Price: $925,000
Adj Net: Call
Down: $250,000
Busy and profitable liquor store with real estate on a busy street. Currently all employee operated. Sales around $80,000 per month approximately without Lotto. Could do even better with present owner. Be your own boss. Seller carry back with 25% down with easy terms.



Available:
Liquor Store, Laundromat - With Real Estate - Alturas, Modoc County
Posting #: 253646
Status: Active
Refreshed: 12/3/2019
Contact: Manjit Kaur
Phone: 530-339-5354 Cell
Phone: None Given
Price: $599,000
Adj Net: Call
Down: $200,000
Liquor Store, Laundry and another rental shop with real estate. The Plaza is on a good, busy location in Alturas. Alturas is a city in Modac County which is on the north east side of California , located on Hwy 299 which gets travelers from Oregon and Idaho also. The building is in a good shape.



Available:
Liquor Store - Cupertino, Santa Clara County
Posting #: 252151
Status: Active
Refreshed: 12/9/2019
Contact: Armina Paik
Phone: 650-464-1148
Phone: None Given
Price: $119,999
Adj Net: Call
Down: All Cash
Potential liquor store for sale because lack of man power. Size of 2000 sq and rent is $3900 including NNN. Monthly sale is $30,000 + lotto+check cashing. Biz hours : 9~9 (6 days). No employees and full time working owner. Net profit is about $7,000.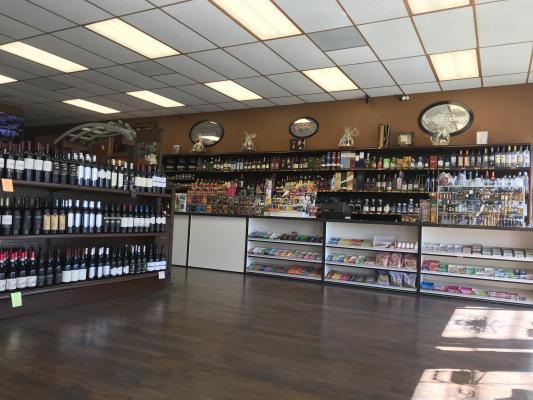 Available:
Liquor Store - Sherman Oaks, LA County
Posting #: 256757
Status: Active
Refreshed: 11/27/2019
Contact: Kros Kalantaryan
Phone: 909-999-0990
Phone: None Given
Price: $350,000
Adj Net: Call
Down: Call
Great investment opportunity with lots of potential! Motivated Seller! Grandfathered in ABC license! Been in the same location for over 20 years. ABC and Tobaco Licensed. Newly Remodeled with a very large cooler and a Cigar Humidifier.



Available:
Liquor Store - Los Angeles
Posting #: 259173
Status: Active
Refreshed: 12/9/2019
Contact: Steve Yoon
Phone: 213-272-2500 Cell
Phone: 213-380-1500
Price: $195,000
Adj Net: $96,000
Down: $120,000
Great opportunity to own the lowest price liquor store. This store is located on major street in the northern area in Los Angeles city. The surrounding area is Commercial business and dense residence area. Parking is big lot at the front. Seller is flexible and motivate,because owner wants to retire


View All Businesses, Opportunities, And Franchises For Sale And Wanted In These Cities:
Alturas
,
Cupertino
,
Los Angeles
,
Marysville
,
Redding
,
Sherman Oaks
,
Woodland
See All Related Business For Sale & Wanted Listings Recently Added:
See More Related Information - For Buying And Selling Businesses:
Helpful Resources To Assist In Selling And Buying California Businesses

Peter Siegel, MBA, BizBen Founder, ProBuy, ProSell Programs
Founder & President Of BizBen.com (since 1994) & BizBenNetwork.com. I am the Lead Facilitator for the ProSell & ProBuy Programs on both websites. I consult daily with buyers, sellers, and intermediaries daily about buying and selling businesses. Call 925-785-3118.
Taj Randhawa, Business Broker Specialist - Gas Stations, Liquor Stores
If you are interested buying or selling a gas station, liquor store feel free to phone me for a consultation. My vast experience & specialization in gas stations & liquor stores helps me in serving my clients with full confidence, trust & sincerity. Serving Central Valley, SF Bay Area. 559-259-4247.
Mike Brewer: Liquor License Broker, ABC Consulting Service
Liquor license brokerage and consulting services. We provide: Alcohol License Transfers Application Consulting & Processing, Liquor License Purchases & Sales, City Zoning Permits & Land Use Entitlements, Public Convenience or Necessity Findings and Letters. Phone Mike Brewer direct at 800-437-1100.
Diane Boudreau-Tschetter: Escrow & Bulk Sale Services - CA
California Business Escrow, Inc. is a full service independent escrow company serving all of California and has expertise in a wide range of escrows. Our team prides itself on providing an exceptional escrow experience. For more info phone Diane Boudreau-Tschetter at 888-383-3331 or 209-838-1100.
Related Articles, Events, Blog Posts, Discussions, Videos, Interviews

3 Tips for Increasing Profitability When Buying A California Liquor Store
When on your search to buy a liquor store business, consider additional ways that you may use the location to generate additional revenue streams. Peter Siegel, MBA (Liquor Store Purchase Financing, ProBuy/ProSell BizBen Programs) at 925-785-3118 discusses buying California liquor store strategies.
Successful Liquor Store Buyer: Shares Liquor Store Buying Tips With BizBen
Buying a liquor store can present some major challenges to buyers - a recent client on the BizBen ProBuy Program relates to Peter Siegel, MBA what the major challenges may be when searching for and buying a California liquor store business. Read what other Liquor Store advisors have to say as well!
When Buying A Liquor Store - Is Location Important? Many Items Factor In
Does Location matter when purchasing a liquor store? Some experts believe that while it is still important, location is not as important in the liquor store as it is with other businesses. Peter Siegel, MBA (BizBen ProBuy Program & Liquor Store Financing Expert) at 925-785-3118 discusses this topic.
What Should I Do If Other Buyers Are Trying To Buy The Same Business As Me?
Buying a small business is hard enough when there is no competition, so how might a buyer navigate the process when there is additional competition from other buyers? Potential small business buyers are offered a few key ways that a buyer can beat out other potential business buyers in this article.
Is There Such A Thing As Paying Too Little When Buying A Small Business?
We all understand the idea of paying too much for a small business. But is there such a thing as not paying enough? That seems like an odd notion, but I'm familiar with situations in which a buyer acquired a small business for a figure substantially under what probably was market value.
Is Crowd Funding A Viable Way To Raise Money To Purchase A Small Business?
We're hearing more and more about "crowd funding" through sites like gofundme and kickstarter as a possible way to raise the cash needed to buy a small business. This method of collecting funds has proven successful in other kinds of situations. Could this strategy work when buying a small business?
Tips For Faster SBA Loan Approvals For California Small Business Purchases
In this article on BizBen, business purchase financing advisor and SBA loan broker, consultant Peter Siegel (Business Purchase Financing Expert/Advisor & the ProBuy Program Director at BizBen) at 925-785-3118 shares his views of getting SBA loan financing faster for business purchase financing.
Absentee Run Small Businesses - Is That Really A Possibility For Buyers?
Is buying a absentee run small business really a possibility? Peter Siegel (BizBen ProBuy Director) gets asked this question a lot in his consulting sessions with business buyers. Read more about what other Advisors and Intermediaries feel about this topic on this popular BizBen Discussion!