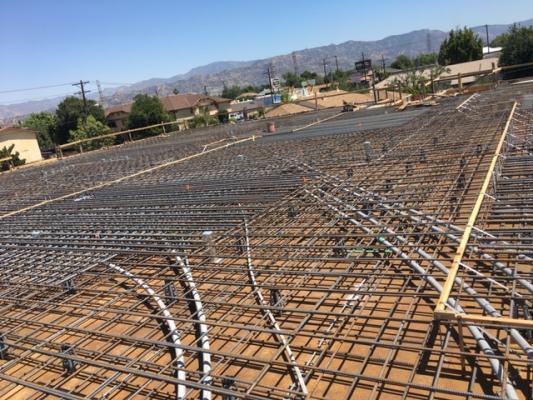 Highly profitable Los Angeles based commercial plumbing company with over $4.7 million sales, Discretionary Earnings of $1.7 million, EBITDA of $1.5 million, 86 employees, and in business for 30 years is available for acquisition.
Covering Southern California with a higher concentration of projects in Los Angeles County the company has extensive experience in new construction plumbing installations for Commercial Office Buildings, Industrial, Warehouse and Manufacturing Facilities, small to large tilt-ups, plus multi-unit developments. The company does not do residential plumbing repairs or residential-track home new construction.
* $5.6 million sales
* 17% growth annual rate
* $1.6 million Discretionary Earnings
* $1.5 million EBITDA
* 86 employees
* Asking $3.8 million
* SBA financing available
* $390,975 down payment with SBA financing
* Excellent Books & Records
* C36 Contractors License required, Seller will RMO for well qualified buyer
The company has an excellent safety record, uses a third party safety inspection company to ensure safety practices are followed on a daily basis, and consequently has an excellent workman's comp mod rate.
The company has built an excellent reputation through competitive pricing, high quality work, professionalism, punctuality, knowledge and working to meet and exceed customer expectations.Currently the company has 86 highly trained and knowledgeable employees with 5 - 20 years of experience inclusive of managers, supervisors, plumbers, helpers plus an experienced office manager.
The company relies on its reputation and well established relationships with general contractors, and developers in commercial new construction and currently does not have a web-site or advertising budget for expansion into additional revenue streams.
The equipment list includes 18 trucks & vans, bobcats and general plumbing equipment used in the business.
Seller is offering 4 weeks of training included in purchase price and is willing to work as a consultant after the training period is over. Seller will train Buyer and/or new management in his duties during training and consulting periods.
Requires a C36 Contractor License, Seller is willing to act as RMO (Responsible Managing Officer) for Buyer until they can obtain their Contractor License or assist Buyer in hiring a permanent RMO/RME.