This is a very well established Machine shop supply company located in Bakersfield, Ca. Owner is retirement age and has decided to retire on his ranch. The business has excellent growth potential for a new buyer. Seller will train and provide additional consulting services. Company shows a good profit for the last few years.
This is a great opportunity for some one looking to own a solid business working 8am to 5 pm 5 days a week. Owner will carry a note with 50% down on a qualified buyer.
The listing # 238131 Machine Shop Supply Company - Well Established - Bakersfield, Kern County below is currently OFF THE MARKET due to that it is either in escrow at this time or has recently been sold.
For more businesses for sale that are like this Machine Shop Supply Company - Well Established in Bakersfield, Kern County please see a sample of BizBen active listings below and links to all similar listings on BizBen.com.

Wanted:
Fabric Textile Companies - MFG Or Distribution - California
Posting #: 257816
Status: Active
Refreshed: 11/20/2019
Contact: Ken Oppeltz, CBI, CBB, MAMI
Phone: 858-716-0484 X701
Phone: None Given
I just sold a business to a company out of state that is interested in other acquisitions. They are interested in anything fabric related, including things like zippers, buttons, fabrics of all types, etc. This company is funded, very experienced in the textile industry.



Available:
Dairy Products Wholesaler - Colusa County
Posting #: 183770
Status: Active
Refreshed: 11/19/2019
Contact: Larry Featherston
Phone: 530-518-5635
Phone: 53518-5635
Price: $389,000
Adj Net: $79,000
Down: $200,000
Turn key operation dairy products meat and food and ice distributor for sale. Successful well established north valley dairy, food and ice distributorship available. The sellers retiring for health reasons company wants him to expand. The sellers must retire soon, business covers a large area.



Available:
Farm And Garden Supplier, eCommerce - Sacramento, Sierra Foothills
Posting #: 257496
Status: Active
Refreshed: 11/20/2019
Contact: Bob Altieri, CBA
Phone: 530-559-1773 Cell
Phone: 530-559-1773 Text
Price: $3,000,000
Adj Net: $890,000
Down: $3,000,000
Established 1976, this is a retail and internet/ecommerce Farm and Garden Supply business providing organic growing products and instructional support materials that are compatible with the local area demographics. The solar outfitted 19,570 sq. ft. on 2(+/-) acres of land is optionally available.



Available:
Tobacco Products Accessories Wholesaler - Los Angeles County
Posting #: 256906
Status: Active
Refreshed: 11/8/2019
Contact: Sid Diki
Phone: 714-785-7906 Cell
Phone: None Given
Price: $138,000+ Inv
Adj Net: $96,407
Down: All Cash
2100 sq ft warehouse located in an industrial park for 20 years same owner. Many repeat accounts. Seller is retiring therefore selling. Seller gets customers from 3 sources: 1. Online from his website, 2. From trades shows wholesale 3. Repeat customers.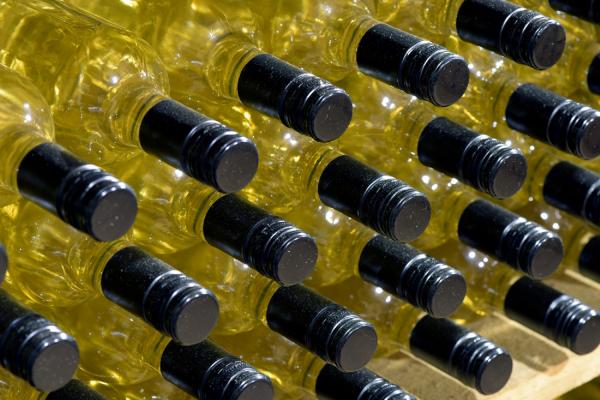 Available:
Beverage Manufacturer And Distributor - California
Posting #: 253748
Status: Active
Refreshed: 11/6/2019
Contact: Adam Gilman
Phone: 858-449-9996
Phone: 858-452-3000
Price: $5,000,000
Adj Net: Call
Down: Call
Major opportunity to own an established Brand of Drink Mixers that has a scalable business model with a proven track record of success. The company manufactures and distributes their iconic Drink Mixers to major retailers including Ralphs, Vons, Albertsons, Kroger, Safeway, Walmart, CVS, Walgreens.



Available:
Warehouse Distribution eCommerce Order Fulfillment - Los Angles County
Posting #: 252481
Status: Active
Refreshed: 11/11/2019
Contact: Matt Manavi
Phone: 714-923-1222
Phone: None Given
Price: $245,000
Adj Net: $100,000
Down: Call
This 3PL business is a full service order fulfillment center with warehousing and distribution capability, and 3rd party logistics management offering B2B, and B2C solutions in eCommerce order fulfillment services both internationally and domestically.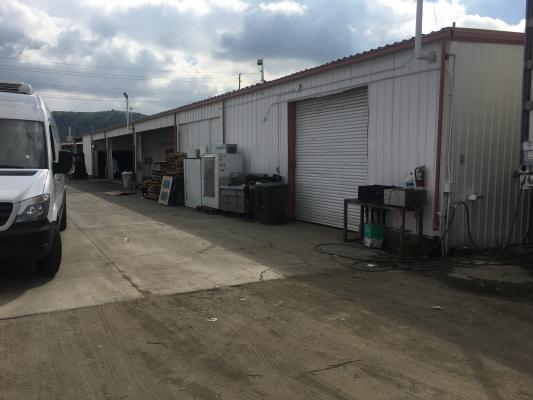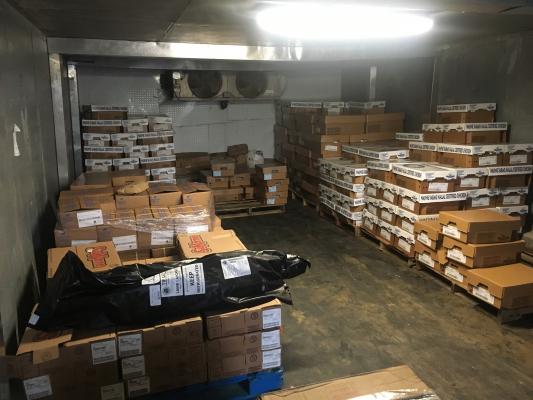 Available:
Wholesale Meat Distribution - Los Angeles County
Posting #: 253859
Status: Active
Refreshed: 11/19/2019
Contact: Fred Kardous
Phone: 949-412-0651
Phone: None Given
Price: $1,600,000
Adj Net: $400,000
Down: $1,280,000
This Wholesale Halal Meat and Poultry Distributor has been established since 2002 with the same owner. They deliver to 80 - 100 customers. They are very well known in the industry and supply markets, restaurants and butcher shops with fresh meat and poultry products daily.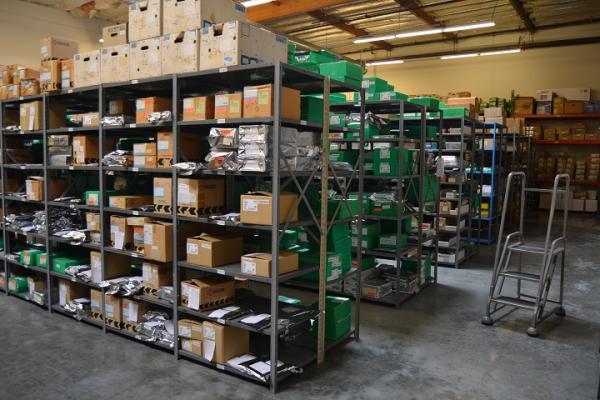 Available:
Tech Products Distributor - Santa Clara County
Posting #: 253802
Status: Active
Refreshed: 11/11/2019
Contact: Greg Carpenter
Phone: 408-898-0393
Phone: None Given
Price: Call
Adj Net: $1,874,357
Down: Call
Distribution business, niche tech products used in semiconductor manufacturing, absent owners, management team stays, average EBITDA $1.9M. Please note this is a confidential matter and no additional information will be provided until a Confidentiality Agreement and background information check.



Available:
Vending Machines Distributor - Southern California
Posting #: 249993
Status: Active
Refreshed: 11/20/2019
Contact: William Park
Phone: 562-402-2686
Phone: 562-234-4133
Price: $295,000
Adj Net: $120,000
Down: $295,000
This company reconditions vending machines which are sold throughout continental usa. Company is located in southern california between la and riverside counties occupying a 4000 sf building and 6500 sf useable lot. Most sales are done thru ebay, websites, craig's list, and other 3rd party websites.



Available:
Wireless Telephone ATT Retailer Distributor - Imperial County
Posting #: 253622
Status: Active
Refreshed: 11/19/2019
Contact: Steven Hanson
Phone: 760-607-0642
Phone: None Given
Price: $39,000
Adj Net: Call
Down: $30,000
Wireless Retailer. Multicarrier Phone Store. Entertainment and Internet products. Distributor for top wireless and retail providers such as AT&T, Dollar Phone and others. Ria Dealer Money Transfer Services. Utility Bill payment center for multiple utility provider. Seller Financing Available.


View All Businesses, Opportunities, And Franchises For Sale And Wanted In These Cities:
See All Related Business For Sale & Wanted Listings Recently Added:
See More Related Information - For Buying And Selling Businesses:
Helpful Resources To Assist In Selling And Buying California Businesses

Peter Siegel, MBA, BizBen Founder, ProBuy, ProSell Programs
Founder & President Of BizBen.com (since 1994) & BizBenNetwork.com. I am the Lead Facilitator for the ProSell & ProBuy Programs on both websites. I consult daily with buyers, sellers, and intermediaries daily about buying and selling businesses. Call 925-785-3118.
Willard Michlin, CPA, Certified Fraud Examiner, Due Diligence
Willard Michlin, CPA #106752, offers buyers step by step training & assistance in doing Due Diligence Services when they are thinking of making an offer, or are in process of investigating a business purchase. He helps to determine the actual net profit even when there is cash. Call 805-428-2063.
Elizabeth McGovern: Escrow Services - San Francisco Bay Area
McGovern Escrow Services, Inc., is a leading independent escrow company. We are a trusted partner with our clients, assisting them through the tangled bulk sale & liquor license transfer process. We provide attentive, quality & innovative customer service. Phone Elizabeth McGovern at 415-735-3645.
Diane Boudreau-Tschetter: Escrow & Bulk Sale Services - CA
California Business Escrow, Inc. is a full service independent escrow company serving all of California and has expertise in a wide range of escrows. Our team prides itself on providing an exceptional escrow experience. For more info phone Diane Boudreau-Tschetter at 888-383-3331 or 209-838-1100.
Related Articles, Events, Blog Posts, Discussions, Videos, Interviews

November BizBen Index: 1,224 California Small Businesses Sold Last Month
Total sales of California small businesses sold were down 18.1% from last month and down 20% from the same time last year in California. Several factors contributed to these numbers including: owner/sellers waiting to list until 2020, more business brokers exiting industry, lower buyer demand.
Thinking About Selling A Small Business? Know These 8 Factors That Matter
The likelihood of selling a business is often determined by external factors in the marketplace. Here are eight influences on how easy, or difficult it might be when selling a small California business. Peter Siegel at 925-785-3118 (BizBen ProSell Program) explains these factors for owner/sellers.
Absentee Run Small Businesses - Is That Really A Possibility For Buyers?
Is buying a absentee run small business really a possibility? Peter Siegel (BizBen ProBuy Director) gets asked this question a lot in his consulting sessions with business buyers. Read more about what other Advisors and Intermediaries feel about this topic on this popular BizBen Discussion!
Financing A Business Purchase With Limited Or No Real Estate Collateral
In my experience working with the "right banks and financial institutions" repayment ability sometimes overrules collateral pledged by someone needing financing for a business purchase or a down payment. Peter Siegel, MBA (Business Purchase Financing Expert) at 925-785-3118 shares his experience.
Business Purchase Financing Expert Peter Siegel - Tips On Proving Cash Flow
What are the actual "provable" adjusted net earnings (cash flow) of a small to mid-sized business being purchased? Buyers need to look carefully at all financial info for the "real" adjusted net income/cash flow. Peter Siegel, MBA (BizBen ProBuy & ProSell Lead Facilitator) at 925-785-3118 explains.
Top 100 List: This Week's Top Motivated Business Buyers & Their Requests!
If you're trying to sell a business - check out this week's top 100 business buyers - one of these buyers may be looking to buy your type and location of business! This list is updated weekly - make sure you check it frequently! Are you searching to buy - get on this list and reach seller direct!