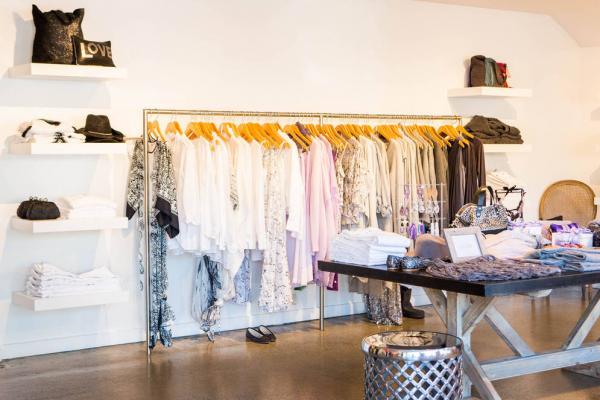 Owner Income $100,000!
So you love fine casual & contemporary fashion.
This turnkey boutique offers a rare opportunity to profit from your fashion sense and outgoing personality.
On high-traffic corner in Montecito.
Offers a unique selection of elegant contemporary clothing & accessories:
-Clothing by Cinq Sept, Alice And Olivia, Pam And Gila, L'Agence, Sablyn, Tee Lab by Frank & Eileen, Calvin Rucker, Wandering, Mate, Fidelity, Urvin Denim, 3x1, Tyler Jacobs T's & Love Shack Fancy
-Fine Leather Handbags by White Clover & New Vintage
-Jewelry Lines by Paula Rosen, Sofia Day & Nan Fusco
-Home Items by Currrey & Company
The owner creates unique chic custom leather handbags & leather belts with one-of-a-kind buckles embellished with vintage jewelry.
Attractive Glass Display cases contain beautiful custom jewelry; some vintage inspired pieces & other new styles with gold & gemstones.
Large display windows attract passersby into this light, airy, high ceilinged showroom, making shopping a pleasure!
Diverse clientele includes Montecitans, young urban visitors, tourists & celebrity collectors of unique offerings.
Shared parking lot.
Rent: $5,000 + $2,332 CAMS
Square Footage: 800 + Patio
Lease: Ends 3/2020 with Option
Owner Income: $100,000*
Gross Sales:2017- $384,000 (open for 8 months)
*See Forensic Accounting