Nutrition and supplements franchise store, asset sale, the business is currently doing about $20,000/month.
This business has been established over 20 years in a hugh shopping center on a major thoroughfare with boot barn, habit grill, starbucks, turners sporting goods, 99 cent store and many, many known brands as it's immediate neighbors.
Business is suffering from lack of interest and marketing from the current owner.
This is an opportunity for a new owner who is more focused and can take advantage of the tremendous foot traffic of this location.
Advertising and franchise royalty 9%
Training by franchisor in Pittsburgh for 1 week. Training and transfer fee $13,333
Gross sales $240,000, rent $55,000 annually.
Cost of sales 50%. Utilities etc. $10,000.
Royalty ad fee $22,000, franchise agreement expires on 3/30/23.
Master lease is with franchisor.
Historically, this store has done sales of anywhere between $35,000 to $38,000 per month.
Currently it's suffering due to lack of product on shelves and lack of seller's focus.
The listing # 252079 Nutrition, Supplement Shop Franchise - Chino Hills below is currently OFF THE MARKET due to that it is either in escrow at this time or has recently been sold.
For more businesses for sale that are like this Nutrition, Supplement Shop Franchise in Chino Hills please see a sample of BizBen active listings below and links to all similar listings on BizBen.com.

Available:
Herbal Vitamin Supplement Shop - Chino, San Bernardino County
Posting #: 254547
Status: Active
Refreshed: 10/14/2019
Contact: Ed Resha
Phone: 714-749-2618
Phone: None Given
Price: $65,000
Adj Net: $48,000
Down: $65,000
Homeopathic 100% organic and herbal supplements. Great resource of natural healants. Many fruitful years of natural healing and guidance.



Available:
Fresh Juice And Smoothies Shop - Riverside County
Posting #: 245259
Status: Active
Refreshed: 11/3/2019
Contact: John Lee
Phone: 661-713-6645
Phone: None Given
Price: $169,000
Adj Net: $108,000
Down: $169,000
Desirable location(in the mall). Fresh juice & smoothie franchise. Lots of foot traffic. Amazingly delicious. Come see for yourself. Healthy & scrumptious smoothies. Sales keep going up. Good reputation. Good for the owner operator.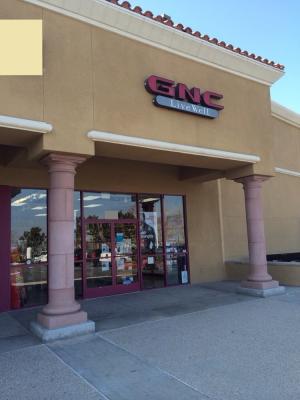 Available:
GNC Nutrition And Supplement Franchise Store - Corona, Riverside County
Posting #: 251649
Status: Active
Refreshed: 11/6/2019
Contact: Roopa Syed
Phone: 562-402-2686
Phone: 951-751-4955
Price: $50,000
Adj Net: Call
Down: $50,000
An asset sale, though the business is currently doing about $20,000 in monthly sales. Business is suffering due to owner's lack of interest, marketing and lack of product on the shelves, an opportunity for the new buyer who is more focused. Unlike other localities, there is only one gnc in corona.



Available:
Sports Nutrition Shop - South Orange County
Posting #: 256259
Status: Active
Refreshed: 11/11/2019
Contact: Sid Diki
Phone: 714-785-7906
Phone: None Given
Price: $105,000
Adj Net: $57,000
Down: All Cash
Located in a huge strip center for 11 years, 1200 sq. ft. rent is total 4200 a month, Gross sales is 285,000 and net 57,000 a year, one part time employee payroll is 800 a month,asking 105K includes 30K inventory.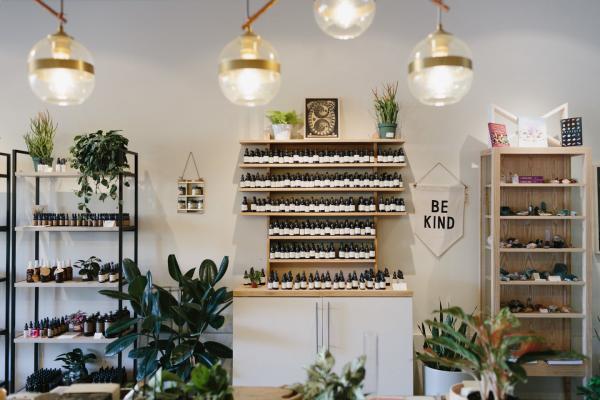 Available:
Herbal Supplement Shop - Oakland, Alameda County
Posting #: 251565
Status: Active
Refreshed: 10/30/2019
Contact: Randy Katz
Phone: 415-712-1315
Phone: None Given
Price: $225,000
Adj Net: $135,398
Down: $225,000
Homestead Apothecary is an herbal supplement company located in Oakland California. The company has its own proprietary line of tinctures, teas, sprays, dye kits, and zines that it sells through its own retail locations, online, and through a number of wholesale accounts.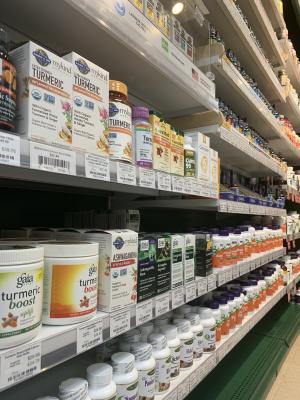 Available:
Health Nutrition Store - Extremely Easy To Run - San Francisco Bay Area
Posting #: 257697
Status: Active
Refreshed: 10/14/2019
Contact: Miles Pruitt
Phone: 831-333-6513
Phone: None Given
Price: $185,000
Adj Net: $105,000
Down: $40,000
Store has a great reputation in the community and has been around approximately 30 years. Sale includes wholesale inventory of approximately $90,000! Extremely easy to run due to streamlined processes and modernized systems, established by implementing an app-based and Cloud-based point-of-sale



Available:
GNC Stores - 6 Locations - San Diego County
Posting #: 256523
Status: Active
Refreshed: 11/9/2019
Contact: Marshall Pollock CBI, CBB
Phone: 760-250-5813
Phone: None Given
Price: $1,450,000
Adj Net: $417,950
Down: $450,000
GNC, the leader in the rapidly expanding nutrition industry motivating & supporting the desire to live well. 6 great locations in San Diego County. Locations average 1200 sq. ft. 2018 revenue $3,195,021. SDE approximately $418,000. Offered at $1,450,000 including $420,000 inventory & $120,000 FF&E.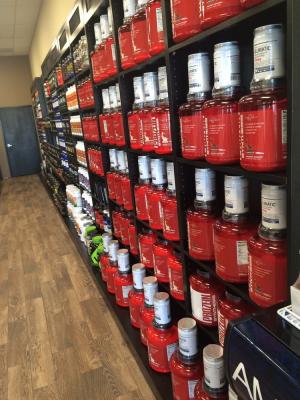 Available:
Health And Fitness Products Franchise Store - Eastern SF Bay Area
Posting #: 258093
Status: Active
Refreshed: 10/25/2019
Contact: John Irvine
Phone: 925-945-8175
Phone: None Given
Price: $99,000
Adj Net: Call
Down: $99,000
Turn key, franchise resale, health and fitness products now available in the Brentwood area. As the franchise says: we have helped individuals like you achieve various health and fitness goals by offering top quality dietary and nutritional supplements and services.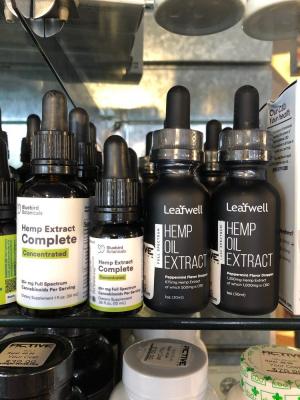 Available:
Specialty Sports Nutrition Enterprise Company - San Jose, San Francisco
Posting #: 256435
Status: Active
Refreshed: 11/8/2019
Contact: DG Ross, CBB
Phone: 707-778-0210
Phone: 707-293-7574
Price: $426,000
Adj Net: $170,415
Down: None Given
Independently owned Sports Nutrition Retail Enterprise with two locations: San Jose & San Francisco. Excellent profits are the culmination of strong vendor relationships, well trained customer-centric staff, and streamlined operations Marijuana-based.CBD supplements will ramp up sales dramatically.



Available:
Health Food Store With Cafe Restaurant - Venice, WLA, Los Angeles Area
Posting #: 256446
Status: Active
Refreshed: 10/16/2019
Contact: Tony Miller
Phone: 310-882-2200 X143
Phone: 888-60-Bizex
Price: $280,000
Adj Net: $80,000
Down: Call
Immediate sales growth can be achieved by increasing inventory count and marketing dollars. Reason for selling: Seller unable to provide cash to grow business. Ideal new owner: with inventory management and marketing skills.


View All Businesses, Opportunities, And Franchises For Sale And Wanted In These Cities:
Brentwood
,
Chino
,
Oakland
See All Related Business For Sale & Wanted Listings Recently Added:
See More Related Information - For Buying And Selling Businesses:
Helpful Resources To Assist In Selling And Buying California Businesses

Peter Siegel, MBA, BizBen Founder, ProBuy, ProSell Programs
Founder & President Of BizBen.com (since 1994) & BizBenNetwork.com. I am the Lead Facilitator for the ProSell & ProBuy Programs on both websites. I consult daily with buyers, sellers, and intermediaries daily about buying and selling businesses. Call 925-785-3118.
William Park, Business Broker - Southern California
Highest Volume Broker in California, Simply Check our HUNDREDS of Listings! Over 25 Associates, Speaking Dozen Languages, Helping Buyers and Sellers of Small Business since 1982, Centrally Located between Los Angeles and Orange Counties, while Riverside & San Bernardino Counties are Very Accessible.
Ryan Clark, Business Broker: Southern California
The Veld Group provides a refreshing approach to Business Brokerage, Mergers & Acquisitions and Business Consulting and Valuations. From Your Street to Wall Street, we cater to Main Street Businesses as well as more complex Strategic Firms and Start-Ups. Phone Ryan, Business Broker at 310-652-8353.
Chris Seaman, Business Broker: Southern California
Founded in 1994, First Choice Business Brokers has accelerated to become one of the most successful Business Sales Organizations in the world. Our team of agents have gone through extensive training to become experts in the field of business brokerage. Call Chris at 858-578-4111 for more info.
Bob Hughes, Business Broker: Coachella Valley Area
Bob Hughes is a business broker & is President of Hughes Properties. Hughes has a wide variety of entrepreneurial experience with the personal ownership & sale of numerous businesses, and has sold over 200 small & mid-sized businesses in the Riverside County marketplace. Call Bob at 760-323-8311.
Lee Petsas, Business Broker - Southern California Area
Lee Petsas has been selling businesses with UBI Business Brokers in Southern CA since 1981. In 1999 he became the Owner and Broker for UBI. He has been approved multiple times by Courts as an Expert Witness in the area of Business Valuations.
Related Articles, Events, Blog Posts, Discussions, Videos, Interviews

Top 100 List: This Week's Top Motivated Business Buyers & Their Requests!
If you're trying to sell a business - check out this week's top 100 business buyers - one of these buyers may be looking to buy your type and location of business! This list is updated weekly - make sure you check it frequently! Are you searching to buy - get on this list and reach seller direct!
Unreported Income: Should Sellers Disclose Unreported Cash To Buyers?
Should owners who offer a business for sale reveal to prospective buyers any income that is not recorded in the books? This is a controversial topic with arguments both for and against. Most business sales intermediaries believe if you don't pay tax on it, you can't claim it. Some sellers disagree.
How Many Listings Is Too Many For One Broker To Handle? Is It 5? 10? 20?
Peter Siegel, MBA in this Vlog/Podcast discusses how many listings is too many for one business broker to handle at one time. Is it 5 is it 20? I recently had a coaching call with one of my BizBen broker clients who asked that question this week. There are many factors that go into the answer.
Broker Explains Allocation Of The Purchase Price When Selling A Business
There are a handful of key asset categories in allocating or breaking down the purchase price allocation of a California business sale. Allocation is required to complete the transaction. In this blog post Lee Petsas (Orange County Business Broker) at 714-363-0440 covers asset allocation classes.
What Factors Are Considered In Valuing A Small Business? Advisors Weigh In
Valuing a small business is not guess work. It's not what some other businesses of the same type may have or may not have been sold for, it's not even what a business owner "feels" they want or deserve. It is a formula based on many factors. Peter Siegel, MBA from BizBen & others discuss this topic.