30 years established with the same owners 2 trucks 1) 2008 F 550 super duty wheel lift 2) 2013 F 550 super duty wheel lift. (Eagle Claw).
10 contracts plus 50 mechanic shops. No Rent.
Gross sales 225,000 net 137,200 a year. Average ticket is minimum 50. pays 300/month for advertising on google. Seller will train new buyer for 2 weeks. Hours of operation 7 am to 7 pm, if buyer can extend time to 24 hours revenue can easily be doubled.
Seller has dropped the price to sell fast to 150K firm. There is a payment of 875 /month on a truck.Buyer has to take it over.
The listing # 240611 Towing Company - Price Reduced - Orange County Area below is currently OFF THE MARKET due to that it is either in escrow at this time or has recently been sold.
For more businesses for sale that are like this Towing Company - Price Reduced in Orange County Area please see a sample of BizBen active listings below and links to all similar listings on BizBen.com.

Wanted:
Distribution And Service Companies - Southern California
Posting #: 218081
Status: Active
Refreshed: 11/4/2019
Contact: Iris Chen
Phone: 626-506-0300
Phone: None Given
I have a buyer looking for Distribution and Service businesses in So. CA. Has to have established management with at least 6 W2 employees (combined if multiple locations). If there is potential for the business to grow to hire more employees, it can be considered. Buyer has 200K-700K in cash.



Available:
Roadside Emergency Service - Relocatable - Orange County
Posting #: 258116
Status: Active
Refreshed: 10/25/2019
Contact: Siavosh Ardalan
Phone: 714-858-0507 Cell
Phone: None Given
Price: $35,000
Adj Net: $125,000
Down: Call
Become owner operator of emergency roadside assistance with 5 Auto Club account's make $500 to $250 a day depending on your hours.1 to 7 days a week.Part time $84,000, Full time $125K a year. Included 1997 F150 Truck with Tool Box and all the necessary equipment. Also 2003 Lexus ES300,both included.



Available:
Tow Yard, Storage Yard - Orange County
Posting #: 236032
Status: Active
Refreshed: 11/10/2019
Contact: Joe Sales
Phone: 714-363-0440
Phone: 714-928-5138
Price: $85,000
Adj Net: Call
Down: $85,000
Price reduction - this is a fully fenced tow yard and storage building with offices. The seller has decided to run his tow trucks without a tow yard. -store approximately 35 cars outside along with six more in the building.



Available:
Tow Truck Service - Los Angeles Area
Posting #: 253857
Status: Active
Refreshed: 11/17/2019
Contact: Eric Mellem
Phone: 310-882-2200 X146
Phone: None Given
Price: $1,600,000
Adj Net: $500,000
Down: Call
AAA Approved Tow Truck Business in Los Angeles - 40+ Years, Since 1979 this Tow Truck company has been servicing the San Fernando Valley area of Los Angeles. Their AAA contract provides excellent recurring revenue and, with a current fleet of 15 tow trucks, they can cover a wide area.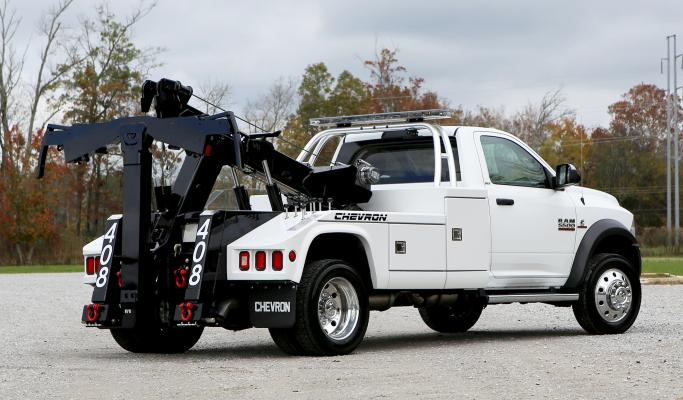 Available:
Towing Company - Santa Clarita Valley
Posting #: 258498
Status: Active
Refreshed: 11/11/2019
Contact: Phil Haney
Phone: 661-323-2358
Phone: None Given
Price: $550,000
Adj Net: $291,000
Down: Call
Profitable and Turnkey Towing Company in the surrounding Santa Clarita Valley Area Selling As Is. Original Owner since 1979. Very Professional and Organized. Has 16 Towing and Flatbed Trucks. Operates contracts for Highway Patrol, MTA and Santa Clarita US Mail for trucks and vehicles.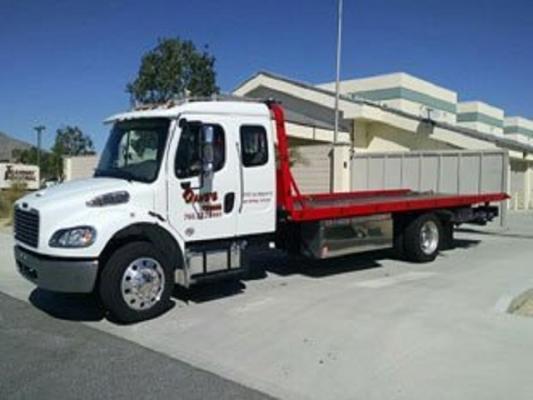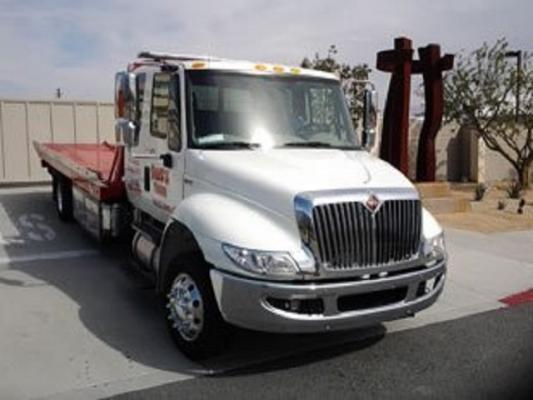 Available:
Towing, Parking Enforcement Service - Palm Springs, Riverside County
Posting #: 257991
Status: Active
Refreshed: 10/22/2019
Contact: Bob Hughes
Phone: 760-832-8175
Phone: 760-275-6914
Price: $450,000
Adj Net: $175,686
Down: Call
Dave's Towing is an established local business providing 24 hour Towing Service, Emergency Roadside Assistance and Professional Parking Reinforcement. Providing local and long distance towing services as well as parking violation towing. Hours of Operation: 8:00am - 5:00pm 24 Hrs. Towing.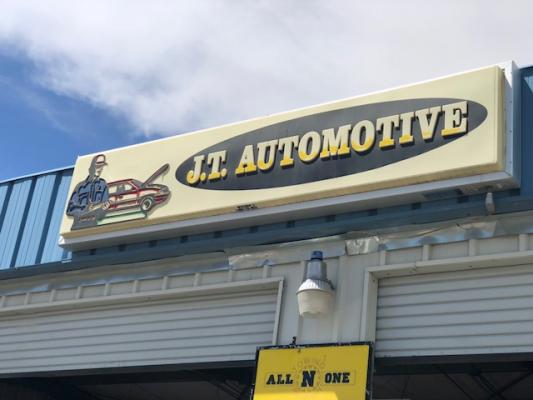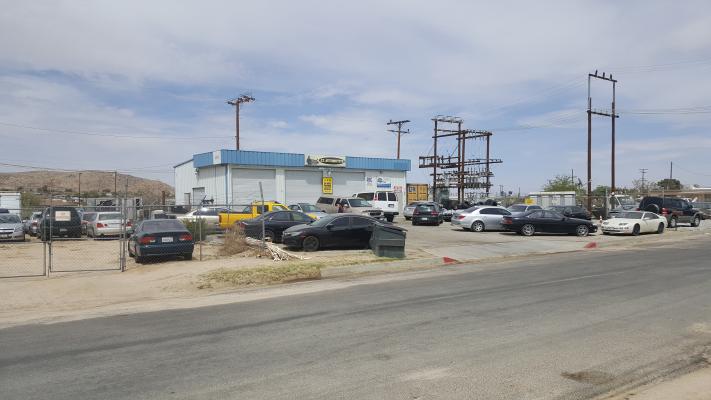 Available:
Automotive Repair And Towing Service - Joshua Tree
Posting #: 242432
Status: Active
Refreshed: 11/12/2019
Contact: Bob Hughes
Phone: 760-323-8311
Phone: None Given
Price: $850,000
Adj Net: $100,000
Down: $425,000
J.t. Automotive is a full service auto repair business that performs mechanical and electrical repair service and maintenance. They have 3 double bays and a hoist in the back area. This is an established business of 28 years with an excellent reputation for auto repairs and customer service.



Available:
Towing And Repair Service - Sacramento
Posting #: 246712
Status: Active
Refreshed: 10/21/2019
Contact: Michael Floorman
Phone: 916-678-6777
Phone: None Given
Price: $275,000
Adj Net: $122,086
Down: Call
Towing company of 50 yrs serving sacramento area with state, county, & local contracts. Multiple revenue streams with tow, storage, vehicle sales & auto repair. Currently 3 trucks, wreckers & flat beds, plus repair shop with 3 vehicle lifts & long list of tools & equipment. Has separate office build



Available:
Diesel Auto Repair Roadside Assistance Service - Central Valley
Posting #: 251429
Status: Active
Refreshed: 11/12/2019
Contact: Verlen Love
Phone: 661-323-2358
Phone: None Given
Price: $1,575,000
Adj Net: $520,000
Down: Call
Diesel, automotive repair and tire service business in a mountain community on two main highways. Contracts with department of water and power, forest service, farmers, trucking companies and many others. 6 road service vehicles. Two of these vehicles is a mobile tire service vehicle.



Available:
Towing Company - Lynwood, WA
Posting #: 257573
Status: Active
Refreshed: 10/9/2019
Contact: Ron (Owner/Seller)
Phone: 206-601-8877
Phone: None Given
Price: $110,000
Adj Net: $100,000
Down: Call
Selling 2 trucks, 2002 f650 new wench,lights crew cab,2014f450new engine wrecker, all accounts phone numbers, aaa service, 6 years in business. website all family towing.


View All Businesses, Opportunities, And Franchises For Sale And Wanted In These Cities:
Joshua Tree
,
Los Alamitos
,
Palm Springs
,
Sacramento
See All Related Business For Sale & Wanted Listings Recently Added:
See More Related Information - For Buying And Selling Businesses:
Helpful Resources To Assist In Selling And Buying California Businesses

Christina Lazuric CBI CBB, Business Broker: Orange County
Premier Brokerage for Selling Orange County Service Based Businesses since 2005! C.B.B. provides a step by step approach to Business Brokerage, Mergers & Acquisitions, Business Consulting and Valuations. We work on creating the best possible presentation for your business! Call today 949-257-7823.
William Park, Business Broker - Southern California
Highest Volume Broker in California, Simply Check our HUNDREDS of Listings! Over 25 Associates, Speaking Dozen Languages, Helping Buyers and Sellers of Small Business since 1982, Centrally Located between Los Angeles and Orange Counties, while Riverside & San Bernardino Counties are Very Accessible.
Peter Siegel, MBA, BizBen Founder, ProBuy, ProSell Programs
Founder & President Of BizBen.com (since 1994) & BizBenNetwork.com. I am the Lead Facilitator for the ProSell & ProBuy Programs on both websites. I consult daily with buyers, sellers, and intermediaries daily about buying and selling businesses. Call 925-785-3118.
Michael Davidson, Business Broker - Southern California
Los Angeles Business Broker providing M&A quality services for Small Business Owners. We leverage our technology and expertise to Simplify & Expedite the Business Sales Process. Matching the right buyer with the right business is how we define success.
Related Articles, Events, Blog Posts, Discussions, Videos, Interviews

Buyer Asks: Is Buying A Service Based Business A Good Choice These Days?
I've been selling businesses a long time & I get many calls from buyers who are open to buying something but aren't sure what would be a good investment. I'll get asked what I would buy if I was them and my answer is always the same, "a service business". Business broker Chris Lazurik explains.
Getting An SBA Loan To Buy A Small Business: Dispelling Some Major Myths
When seeking SBA loan financing many potential business buyers have wrong information about the process of securing the best financing to buy a business. Peter Siegel, MBA (at 925-785-3118) a business purchase financing expert delves into the myths and facts regarding SBA loan financing.
October 2019: 1,494 California Small Businesses Sold Stats - BizBen Index
In October 2019 total sales of California small to mid-sized businesses sold were up 46.2% from last month and up 2.7% from the same time last year in California. Some of the more popular Counties in California with higher sales included: Los Angeles County, Orange County, San Diego County, etc.
Top 100 List: This Week's Top Motivated Business Buyers & Their Requests!
If you're trying to sell a business - check out this week's top 100 business buyers - one of these buyers may be looking to buy your type and location of business! This list is updated weekly - make sure you check it frequently! Are you searching to buy - get on this list and reach seller direct!
Can A Business Seller Back Out Of Escrow If They Simply Change Their Mind?
Can a seller of a small business back out of an ongoing escrow? Probably, yes, it all depends how far along the escrow is, which will dictate how messy things will get for both owner & buyer. Joe Ranieri (Southern California Business Broker) gives his feedback with others on this BizBen Discussion.
Why Deals Fall Out: Unrealistic High Asking Prices Are Usually The Reason
The unfortunate truth is that approximately 50% of all small business sales transactions fall out. While failed transactions can happen for a many reasons, Peter Siegel, MBA (BizBen Director & Business Purchase Financing Expert) discusses the main reason deals fall through; steep asking prices.