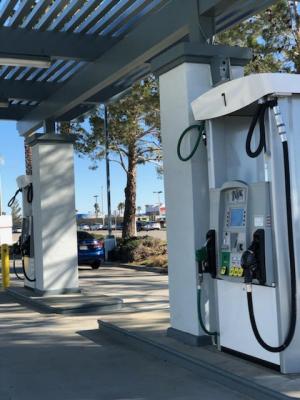 This is an amazing opportunity to convert this Car Wash to express car wash, re-brand the gas station and collect incentive from fuel supplier. 13,500 sq. ft. of building on 1.3 acres of prime property in the heart of Palmdale surrounded by Car dealerships, office building, Hospital and residential.
This is a one stop facility!
1. Car Wash with 200 ft. tunnel with 120 ft. usable (Perfect for conversion to express car was)
2. 4 MPD Gas Station (Brand new pumps) option to sign new fuel contract and collect intensive or have fuel supplier pay for the re branding. 3 tanks, 12K each including Diesel.
3. Two long Bay with pit and office space express lube contracted under Castrol for additional 4 years (Buy out option $40K).
4. Five Bay Auto Repair Shop that could be rented out or operate.
5. Big Convenience store that could also be branded for example with Circle K.
6. Two additional 400 to 500 sq. ft. office spaces that could be rented out for additional income
7. Upstairs 1 bedroom 1 bath loft space with full kitchen and office space that could be used for Manager
Brand New Roof and 3 AC Units, Potential!
Projected Numbers:
1. Car Wash as express 8000 to 9000 cars per month at $9/car average
2. Express Lube 600 Cars Per month at average of $50/Car
3. Gas Station with the right brand (Sinclair Gas Recommended). Projected to pump 80K GPM @ .22 cents margin.
4. 5 Bay shops could be rented out for $4,000/month
5. 2 additional office space could be rented for $1,000 each
6. Convenience Market projected to do $60K to $70K per Month
7. Projected Gross sales: $125K to $140K per month