Pre-Approved for SBA Financing. $50k down buys an income of over $120,000 per year.
This is an excellent opportunity to acquire a well-established printing company catering to both the business and retail community. Firm has contracts with large print users and also offers custom graphic design services in addition to being able to produce much of the client work onsite and with quick turnaround times.
Clients often become long-term and repeat buyers year after year. The customer file is deep, but there is much opportunity to grow the business with active development and selling efforts. The company does not currently employ an outside sales associate, but the addition of outside sales could significantly lift revenues without driving new investment in capacity or staffing.
The listing # 247555 Profitable Printing Service - SW Riverside County below is currently OFF THE MARKET due to that it is either in escrow at this time or has recently been sold.
For more businesses for sale that are like this Profitable Printing Service in SW Riverside County please see a sample of BizBen active listings below and links to all similar listings on BizBen.com.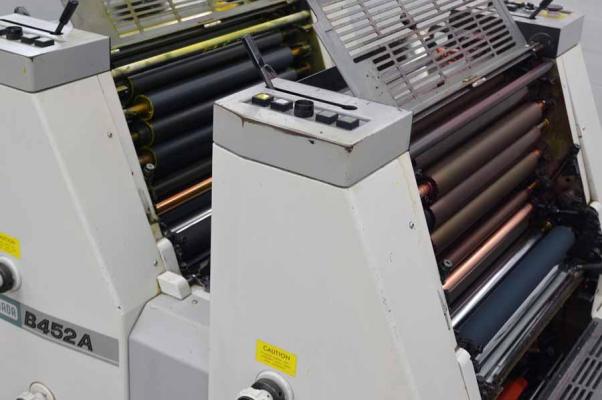 Available:
Printing Sign Graphics Service - Riverside County
Posting #: 241515
Status: Active
Refreshed: 11/14/2019
Contact: Vince Castelluccio
Phone: 951-678-5671
Phone: None Given
Price: $149,000
Adj Net: $126,126
Down: $149,000
This well established profitably printing, sign and graphics business has been providing services to its loyal data base of clients since 2001. Their comprehensive in-house equipment capabilities provide for efficient production times, quality work and profitable projects.



Wanted:
Distribution Light Manufacturing - Non-Technical - San Diego County
Posting #: 235966
Status: Active
Refreshed: 11/30/2019
Contact: Ken Oppeltz, CBI, CBB, M&AMI
Phone: 858-716-0484 X701
Phone: None Given
Husband/Wife business partners seeking an opportunity in Southern California. Looking for distribution, light manufacturing, or other non-technical business to business types of opportunities. Must earn more than $150k. Not interested in contracting businesses.


Available:
Embroidery, Printing Company - Los Angeles County
Posting #: 258693
Status: Active
Refreshed: 11/16/2019
Contact: Ved Sajnani
Phone: 714-904-8457
Phone: None Given
Price: $650,000
Adj Net: $275,000
Down: Call
Good books & records. This is Los Angeles's leading Embroidery & Printing company established and under same owner for last 16 yrs. Large format printing capability. Full color digital sublimation. Table covers, banners, flags, custom curtains, POP signs etc. Wide variety of custom embroidered items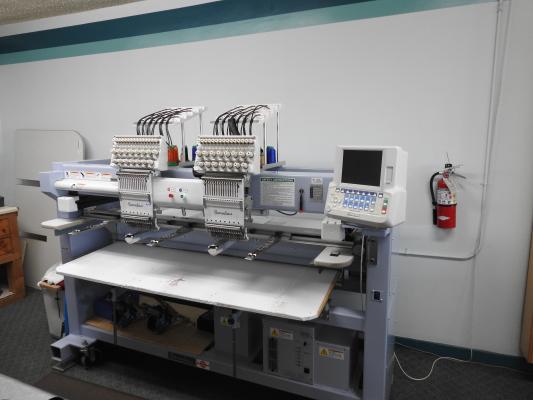 Available:
Custom Embroidery And Screen Printing Company - Orange County
Posting #: 256468
Status: Active
Refreshed: 11/28/2019
Contact: John J Moser
Phone: 562-758-1150
Phone: None Given
Price: $275,000
Adj Net: $70,000
Down: Call
Profitable, 20+yrs old, B2B and B2C custom embroidery, screenprinting, & heat press co. serving OC/LA Counties. An owner/operator business with a great reputation and consistent sales (over $336K last 3yrs). Mostly repeating customers. No industry exp required. Seller financing & SBA prequalified.



Available:
Garment Printing Company - Los Angeles
Posting #: 254645
Status: Active
Refreshed: 12/4/2019
Contact: Jonathan Hwang
Phone: 562-402-2686
Phone: 714-510-0248
Price: $129,000
Adj Net: $60,000
Down: $129,000
Garment printing company located in east los angeles, full line of equipment, fixtures including custom screen printing system, embroidery, custom heat transfers, laser cutting, sublimation. Business is mostly run by employees! Financials shared only to qualified buyers.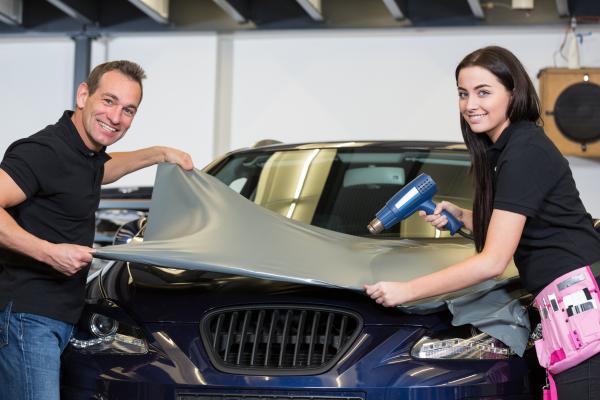 Available:
Vehicle Wrap Company - Santa Barbara County
Posting #: 247820
Status: Active
Refreshed: 12/4/2019
Contact: Rolf Danryd
Phone: 310-697-9646
Phone: None Given
Price: $350,000
Adj Net: $213,980
Down: Call
Vehicle wrap and large print company just on the market. Established in 2004 and boasting a solid customer base of returning & new customers. Located in Ventura County. Vehicle wraps the main focus + large format printing has expanded and now includes rough wall murals, barricade graphics, etc.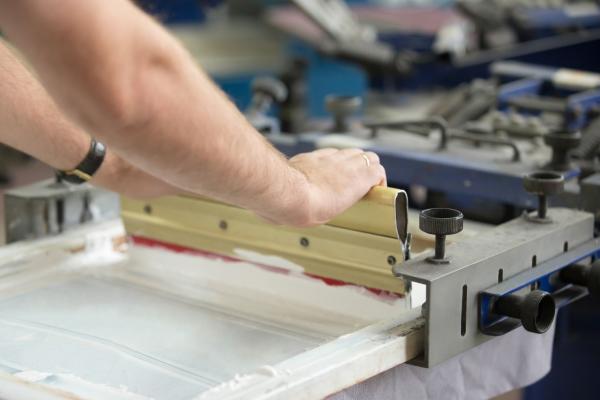 Available:
Clothing Concept Design Screen Printing Company - San Diego County
Posting #: 254733
Status: Active
Refreshed: 11/7/2019
Contact: Ryan Clark
Phone: 310-652-8353
Phone: None Given
Price: $1,650,000
Adj Net: $508,329
Down: $1,650,000
This greater San Diego based clothing concept development, design and screen printing company is a high growth venture with significant potential. They manage 15K weekly prints in-house, but are able to scale up as necessary. This enterprise partners with its clients and becomes integrated.



Wanted:
Sign Printing Digital Graphics Shop - San Francisco Bay Area
Posting #: 249743
Status: Active
Refreshed: 10/22/2019
Contact: Tim Cunha
Phone: 650-600-3751
Phone: 844-237-6487
Wanted: large format graphics/sign shop, or commercial printer. Ideally sales from $250K to just over $1M/year, with diverse recurring customer base. Profitable, competent staff, good reputation, & sustainable location. Buyer owns Bay Area graphics businesses. Flexible/creative 'win-win' terms.



Available:
Print And Copy Shop - Los Angeles County
Posting #: 242913
Status: Active
Refreshed: 11/6/2019
Contact: Ethan Skugrud
Phone: 626-251-6835
Phone: None Given
Price: $100,000
Adj Net: $114,000
Down: Call
Well established private label (no franchise fees) print and copy located directly across the street from large state university. Great foot traffic center with surrounding eateries and c-store. Owner retiring. Landlord offering the option to split the location into two store fronts.



Available:
Commercial Digital Printing Service - San Francisco County
Posting #: 254240
Status: Active
Refreshed: 11/19/2019
Contact: Francisco S.
Phone: 415-227-4411 X301
Phone: 415-930-4662
Price: $2,100,000
Adj Net: $713,205
Down: $420,000
Absentee ownership! Business with experienced management has optimized its resources towards market trends of automated workflow technologies and marketing automation services that take advantage of digital printing. With management and staff in place, the business has grown the last three years.


View All Businesses, Opportunities, And Franchises For Sale And Wanted In These Cities:
Riverside
See All Related Business For Sale & Wanted Listings Recently Added:
See More Related Information - For Buying And Selling Businesses:
Helpful Resources To Assist In Selling And Buying California Businesses

Chris Seaman, Business Broker: Southern California
Founded in 1994, First Choice Business Brokers has accelerated to become one of the most successful Business Sales Organizations in the world. Our team of agents have gone through extensive training to become experts in the field of business brokerage. Call Chris at 858-578-4111 for more info.
William Park, Business Broker - Southern California
Highest Volume Broker in California, Simply Check our HUNDREDS of Listings! Over 25 Associates, Speaking Dozen Languages, Helping Buyers and Sellers of Small Business since 1982, Centrally Located between Los Angeles and Orange Counties, while Riverside & San Bernardino Counties are Very Accessible.
Bob Hughes, Business Broker: Coachella Valley Area
Bob Hughes is a business broker & is President of Hughes Properties. Hughes has a wide variety of entrepreneurial experience with the personal ownership & sale of numerous businesses, and has sold over 200 small & mid-sized businesses in the Riverside County marketplace. Call Bob at 760-323-8311.
Michael Davidson, Business Broker - Southern California
Los Angeles Business Broker providing M&A quality services for Small Business Owners. We leverage our technology and expertise to Simplify & Expedite the Business Sales Process. Matching the right buyer with the right business is how we define success.
Ryan Clark, Business Broker: Southern California
The Veld Group provides a refreshing approach to Business Brokerage, Mergers & Acquisitions and Business Consulting and Valuations. From Your Street to Wall Street, we cater to Main Street Businesses as well as more complex Strategic Firms and Start-Ups. Phone Ryan, Business Broker at 310-652-8353.
Peter Siegel, MBA, BizBen Founder, ProBuy, ProSell Programs
Founder & President Of BizBen.com (since 1994) & BizBenNetwork.com. I am the Lead Facilitator for the ProSell & ProBuy Programs on both websites. I consult daily with buyers, sellers, and intermediaries daily about buying and selling businesses. Call 925-785-3118.
Related Articles, Events, Blog Posts, Discussions, Videos, Interviews

Why Deals Fall Out: Unrealistic High Asking Prices Are Usually The Reason
The unfortunate truth is that approximately 50% of all small business sales transactions fall out. While failed transactions can happen for a many reasons, Peter Siegel, MBA (BizBen Director & Business Purchase Financing Expert) discusses the main reason deals fall through; steep asking prices.
Live Workshop: How to Find Profitable Businesses For Sale Not On The Market
Live Workshop For Business Buyers: Find Small Businesses Possible For Sale Not On The Market. This Workshop Is In Southern California. Every Month On Saturdays - 1:30 PM to 4:30 PM. Call 805-428-2063 to RSVP. Willard Michlin, CPA will be presenting this workshop. Click On Link For Schedule & Times.
Absentee Run Small Businesses - Is That Really A Possibility For Buyers?
Is buying a absentee run small business really a possibility? Peter Siegel (BizBen ProBuy Director) gets asked this question a lot in his consulting sessions with business buyers. Read more about what other Advisors and Intermediaries feel about this topic on this popular BizBen Discussion!
Bob Hughes Discusses: Due Diligence Considerations Before Buying A Business
Coachella Valley business broker Bob Hughes (760-323-8311), discusses the need for due-diligence and items that should be collected & investigated by the buyer during this critical process of buying a small business. Read his latest blog post on due diligence considerations before buying a business!