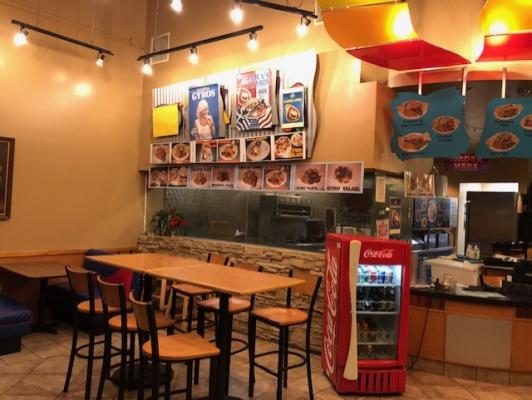 This is your opportunity to own a private (not a franchise) Greek Restaurant in a affluent city of Riverside County that is established and opened in 2007. It is 1,775 square feet space serving Greek food and owner operated for over 10 years now - nice decor with a seating capacity of 35 inside. It has a steady revenues for last several years sufficient to generate profits of at least $55,000 a year. It is open for business 6 days a week and closed on Sundays. It serves variety of Kabob plates, Vegetarian plates, Sandwiches, Fresh Salads, Appetizers, Side Orders, Deserts like Baklava and Greek Beverages including Beer and Wine. License 41 is included in the sale.
The owners are much content with the growth of their restaurant and therefore have not aggressively explored outside sales through social media or delivery services like UBER eats, Grubb Hub, Door Dash and more. The restaurant is so well established in the community and have many repeat clientele.
It is perfect for a single family to take over the location and put their own recipe or food menu as owners will not give out their recipe. Buyers interested in Mediterranean food concept looking for ideal location would be a good match and will have good customer base to get started as a turnkey opportunity.
Please fill out the NDA form and then contact the broker for business package. Sellers are very organized to provide their books and records - everything is an open book and buyers will have no problem reviewing the financials - full transparency during due diligence - no worries.