Established over 40 years with a part time owner. Average net income the past 3 years over $185,000/ year. Large warehouse and show room. Owner will stay on for transition with buyer. Business requires a C-15 flooring license and a masonry license for tile installation or a general contractors license. FULL PRICE INCLUDES $75,000 in inventory,fixtures, equipment, and vehicles.
Business has 3 full time employees and 3 part time. Employees include a warehouse man, 2 estimators (includes part time owner) one full time bookkeeper, inside salesman, delivery etc. Owner will finance with qualified buyer.
This business sells and installs all types of Vinyl, Carpet, Wood and tile to commercial, residential and apartment accounts for many years. Their open Monday thru Friday with their show room open on Saturday with short hours. Shown by appointment only.
The listing # 236057 Carpet And Flooring Install Services - Sacramento below is currently OFF THE MARKET due to that it is either in escrow at this time or has recently been sold.
For more businesses for sale that are like this Carpet And Flooring Install Services in Sacramento please see a sample of BizBen active listings below and links to all similar listings on BizBen.com.

Available:
Fence Construction Service - Established 25 Years - Sacramento Valley, Foothills
Posting #: 235412
Status: Active
Refreshed: 10/18/2019
Contact: Dan (Owner/Seller)
Phone: 916-417-4470
Phone: None Given
Price: $1,200,000
Adj Net: $360,000
Down: Call / Email
25 year old fence business for sale. Steady year round work with NO advertising. Huge potential for growth if desired. Approx 11 employees established. Large construction yard, numerous trucks and all equipment needed. Long standing relationships with builders, customers, etc. large repeat business



Available:
Wedding Decor, Florals Company - Sacramento, Northern CA
Posting #: 254699
Status: Active
Refreshed: 12/4/2019
Contact: Jane (Owner/Seller)
Phone: 916-532-4585 Cell
Phone: 916-532-4585 Text
Price: $70,000
Adj Net: $35,000
Down: $35,000
Wedding Possibilities is a decor rental and a floral company. Been in business for 10 successful years. 5 star reviews. Owner older and due to health problems needs to retire. There is so much more opportunity that the current owner did not target. Including Corporate Events and venues



Available:
Plumbing Remodeling Handyman Service - Amador County
Posting #: 255270
Status: Active
Refreshed: 12/4/2019
Contact: Paul Semenoff
Phone: 530-906-3441 Cell
Phone: 530-906-3441 Text
Price: $200,000
Adj Net: $121,535
Down: Call
Plumbers,handymen: STILL working for someone? Work for yourself! Low Down! Established, profitable plumbing, remodeling and handyman service in a beautiful rural area of Northern California since 1998. Includes: 2 trucks, 2 trailers and a warehouse full of tools and supplies: start earning ASAP!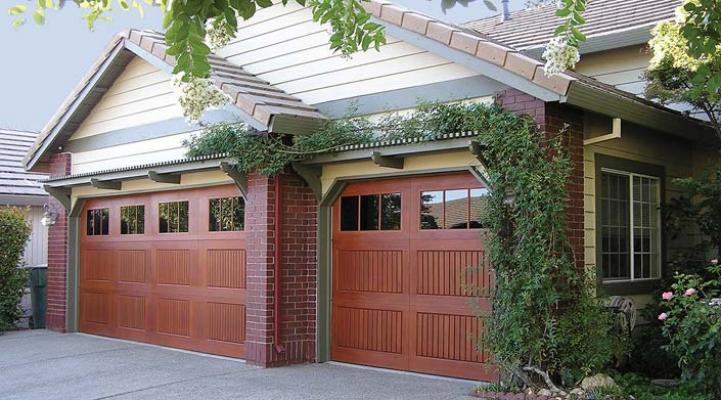 Available:
Overhead Door Sales Installation Service - Santa Clara County
Posting #: 254375
Status: Active
Refreshed: 11/17/2019
Contact: Rob Hartman
Phone: 650-279-3097
Phone: None Given
Price: $370,000
Adj Net: $205,838
Down: $370,000
Top notch reputation with customers and robust profits make this a great service business opportunity for buyers in the South SF bay area (HQ), while providing service to the greater bay area. Established in 2001. Included are 3 vehicles and tools required to service their clients.



Available:
Home Furnishings And Mattress Sales - Northern California
Posting #: 256120
Status: In Contract
Refreshed: 11/27/2019
Contact: M. Nikoo
Phone: 650-400-4478
Phone: 408-385-0414
Price: $1,200,000
Adj Net: $768,093
Down: $300,000
Fast growing home furnishing chain stores with $768k sde. Sba pre-approved with only $300k down! Mattresses, bedding, as well as bedroom and living room furniture. 5-star yelp reviews. Top selection of major brands. It is the location that keeps is successful year after year. Must see to appreciate.



Available:
Plumbing Contractor - San Mateo County
Posting #: 254468
Status: Active
Refreshed: 11/24/2019
Contact: Bob Brooks
Phone: 408-246-3846
Phone: None Given
Price: $375,000
Adj Net: $458,401
Down: $375,000
This multifaceted and licensed plumbing contractor has been serving the Bay Area for over ten years. It does commercial tenant improvements, residential remodels and provides both service and repairs. Several customers are national franchises. Centrally located between San Francisco and San Jose.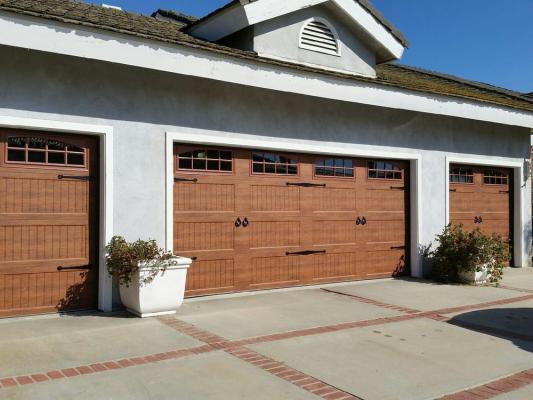 Available:
Garage Door, Gate Repair Service - High Net Profit - LA County, San Fernando Valley
Posting #: 234529
Status: Active
Refreshed: 11/26/2019
Contact: Azi Manoussi
Phone: 818-968-7465 Cell
Phone: 818-968-7465 Text
Price: $345,000
Adj Net: $200,000
Down: $348,000
Clean books and records. $200K annual adjusted net income! Established 100% residential full service garage door Gate Company serving all the way from Ventura County to Manhattan Beach. There is One truck is included in the asking price. Over 70% are returning or referral clients. Motivated Seller!



Available:
Womens Clothing, Home Decor Boutique - Orange County
Posting #: 256255
Status: Active
Refreshed: 11/5/2019
Contact: Joe Sales
Phone: 714-363-0440
Phone: 714-595-9882
Price: $95,000
Adj Net: $75,000
Down: $95,000
Great Womens Clothing Boutique in Old Towne Orange Circle. Great location near Chapman University. Sells Womens Clothing with 250-300% markups, Accessories, Jewelry, Shoes and Home Decor with 200-250% markups. Seller gets some free help from College Students working in an internship.



Available:
Plumbing Service - Profitable, Lender Approved - San Diego County
Posting #: 250131
Status: Active
Refreshed: 12/8/2019
Contact: Robert Cunio, CBI, MBA
Phone: 619-538-2942 Cell
Phone: 619-538-2942 Text
Price: $690,000
Adj Net: $272,835
Down: Negotiable
Good books & records. Repeat clients! Full service plumbing company specializing in commercial construction, restoration & repairs. Highly regarded as a top plumbing service provider in the area and has been in business for over 15 years. It also services residential clients with upside opportunity.



Available:
Remodeling Contractor - San Francisco
Posting #: 247339
Status: Active
Refreshed: 12/3/2019
Contact: David Lapinski
Phone: 916-768-4672
Phone: None Given
Price: $295,000
Adj Net: $280,000
Down: Call
Full service. Profitable remodeling company specializing in kitchens and bathrooms. Strategically located with showroom and great lease terms. Company has been in business since 1985 and is experiencing growth. Business sale includes design showroom with office space. Current lease is below market.


View All Businesses, Opportunities, And Franchises For Sale And Wanted In These Cities:
Rocklin
,
San Diego
,
San Fernando
See All Related Business For Sale & Wanted Listings Recently Added:
See More Related Information - For Buying And Selling Businesses:
Helpful Resources To Assist In Selling And Buying California Businesses

Peter Siegel, MBA, BizBen Founder, ProBuy, ProSell Programs
Founder & President Of BizBen.com (since 1994) & BizBenNetwork.com. I am the Lead Facilitator for the ProSell & ProBuy Programs on both websites. I consult daily with buyers, sellers, and intermediaries daily about buying and selling businesses. Call 925-785-3118.
Diane Boudreau-Tschetter: Escrow & Bulk Sale Services - CA
California Business Escrow, Inc. is a full service independent escrow company serving all of California and has expertise in a wide range of escrows. Our team prides itself on providing an exceptional escrow experience. For more info phone Diane Boudreau-Tschetter at 888-383-3331 or 209-838-1100.
Willard Michlin, CPA, Certified Fraud Examiner, Due Diligence
Willard Michlin, CPA #106752, offers buyers step by step training & assistance in doing Due Diligence Services when they are thinking of making an offer, or are in process of investigating a business purchase. He helps to determine the actual net profit even when there is cash. Call 805-428-2063.
Related Articles, Events, Blog Posts, Discussions, Videos, Interviews

Absentee Run Small Businesses - Is That Really A Possibility For Buyers?
Is buying a absentee run small business really a possibility? Peter Siegel (BizBen ProBuy Director) gets asked this question a lot in his consulting sessions with business buyers. Read more about what other Advisors and Intermediaries feel about this topic on this popular BizBen Discussion!
Financing Advice: Showing Add Backs To Get Business Acquisition Financing
When seeking business acquisition financing, it helps to review a seller's addbacks as a source of funding to service the debt service. But explain them correctly. Peter Siegel, MBA business acquisition financing expert and advisor at 925-785-3118 covers this topic on financing a business purchase.
November BizBen Index: 1,224 California Small Businesses Sold Last Month
Total sales of California small businesses sold were down 18.1% from last month and down 20% from the same time last year in California. Several factors contributed to these numbers including: owner/sellers waiting to list until 2020, more business brokers exiting industry, lower buyer demand.
Is Crowd Funding A Viable Way To Raise Money To Purchase A Small Business?
We're hearing more and more about "crowd funding" through sites like gofundme and kickstarter as a possible way to raise the cash needed to buy a small business. This method of collecting funds has proven successful in other kinds of situations. Could this strategy work when buying a small business?
Is There Such A Thing As Paying Too Little When Buying A Small Business?
We all understand the idea of paying too much for a small business. But is there such a thing as not paying enough? That seems like an odd notion, but I'm familiar with situations in which a buyer acquired a small business for a figure substantially under what probably was market value.
Unreported Income: Should Sellers Disclose Unreported Cash To Buyers?
Should owners who offer a business for sale reveal to prospective buyers any income that is not recorded in the books? This is a controversial topic with arguments both for and against. Most business sales intermediaries believe if you don't pay tax on it, you can't claim it. Some sellers disagree.