This franchise specializes in the cleanup and restoration of residential and commercial property after, fire, smoke or water damage. The company also mitigates mold and mildew from homes or businesses. They are a fully licensed contractor and can rebuild and remodel just about any project affected by the damage of fire water or smoke.
The staff is fully trained and certified, and has state of the art equipment to be able to restore the property back to the way it was before the damage. Locally owned and operated, the team works on homes, apartment buildings, large office/High-Rise offices, restaurants, Motel/Hotels, small retail stores, large Big-Box stores, high-rise residential and manufacturing and industrial.
They provide 24/7 Emergency service, faster to any size disaster and are the preferred vendor to many National as well as local insurance companies. The damage is typically covered by insurance providers. National accounts have been set up by the franchisor.
The franchisee is ready to retire but will do what is necessary to insure a smooth transition.
The listing # 230513 Water And Fire Restoration Services - Sacramento below is currently OFF THE MARKET due to that it is either in escrow at this time or has recently been sold.
For more businesses for sale that are like this Water And Fire Restoration Services in Sacramento please see a sample of BizBen active listings below and links to all similar listings on BizBen.com.

Available:
Swimming Pool Equipment Supply Repair Service - Sacramento
Posting #: 254344
Status: Active
Refreshed: 11/11/2019
Contact: Randy Hendershot, CBB
Phone: 916-993-5433
Phone: 916-240-0382
Price: $225,000
Adj Net: $90,000
Down: Call
Motivated Seller - SBA Pre-Approved - Swimming Pool Equipment Supply & Repair. This business is the greater Sacramento area's oldest and largest independent outdoor accessory mechanical/plumbing equipment repair parts and service provider. The company has an A+ rating from the Better Business Bureau



Available:
Powder Coating Sand Blasting Service - Sacramento
Posting #: 256096
Status: Active
Refreshed: 10/28/2019
Contact: Mitra Sanai
Phone: 916-621-2003 Cell
Phone: None Given
Price: $299,000
Adj Net: $118,012
Down: Call
Established in 2005. This is a great opportunity to own a professional and well-established powder coating business. Powder Coating Industrial: Gates, Fencing, Automotive, Race, Motorcycle, Patio Furniture, Professional full-Service Job Shop. Oven size 8 ft. wide X 8 ft. tall X 24 ft. deep.



Available:
Building Maintenance Janitorial Service - Sacramento County
Posting #: 253436
Status: Active
Refreshed: 11/11/2019
Contact: Michael Floorman
Phone: 408-385-0412
Phone: None Given
Price: $1,580,000
Adj Net: $684,891
Down: $1,580,000
Nearly 40 years of commercial building maintenance. Solid foundation from which to grow. Strong earnings to price ratio, providing a healthy return on investment and a six-figure income after debt service. Seller will provide training and transition, will lease or sell the real property. SA4024



Available:
Fence Construction Service - Established 25 Years - Sacramento Valley, Foothills
Posting #: 235412
Status: Active
Refreshed: 10/18/2019
Contact: Dan (Owner/Seller)
Phone: 916-417-4470
Phone: None Given
Price: $1,200,000
Adj Net: $360,000
Down: Call / Email
25 year old fence business for sale. Steady year round work with NO advertising. Huge potential for growth if desired. Approx 11 employees established. Large construction yard, numerous trucks and all equipment needed. Long standing relationships with builders, customers, etc. large repeat business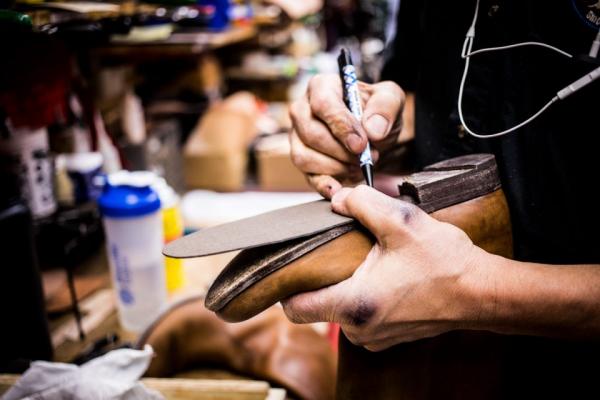 Available:
Pedorthic Service - Auburn, Placer County
Posting #: 251620
Status: Active
Refreshed: 10/26/2019
Contact: Michael Floorman
Phone: 916-678-6777
Phone: None Given
Price: $50,000
Adj Net: $100,755
Down: $50,000
This full-service Pedorthic Care Specialist, located in the beautiful foothills community of Auburn, CA, is selling after 10 successful years. They offer customers custom molded foot orthotics, as well as quality craftsmanship general shoe repair services. Located on a main street near shopping.



Available:
Well Pump Product Sales Service Installation - Jackson, Amador County
Posting #: 251682
Status: Active
Refreshed: 11/11/2019
Contact: Richard Thompson
Phone: 916-768-2462
Phone: None Given
Price: $495,000
Adj Net: $238,031
Down: Call
Profitable, well established, family owned Well Pump Sales, Service, Installation and Repair business for nearly 10 years. The company sells, services, repairs and installs well pump products to both residential and commercial customers. Excellent books /records and very profitable.



Available:
Plumbing Remodeling Handyman Service - Amador County
Posting #: 255270
Status: Active
Refreshed: 10/30/2019
Contact: Paul Semenoff
Phone: 530-906-3441 Cell
Phone: 530-906-3441 Text
Price: $200,000
Adj Net: $121,535
Down: Call
Plumbers,handymen: STILL working for someone? Work for yourself! Low Down! Established, profitable plumbing, remodeling and handyman service in a beautiful rural area of Northern California since 1998. Includes: 2 trucks, 2 trailers and a warehouse full of tools and supplies: start earning ASAP!



Available:
Carpet and Flooring Store - North Bay Area
Posting #: 250636
Status: Active
Refreshed: 11/7/2019
Contact: Richard Waxman
Phone: 415-515-3487
Phone: None Given
Price: $850,000
Adj Net: $290,822
Down: $255,000
Very Successful Operation located in North Bay of SF Bay Area. Over 20 years in business - with net income at 290K + in 2018. Long term lease (10 years). Great staff. Price includes working capital of 50k in cash, 40k in accounts receivable, and 80k in inventory. Seller finance available.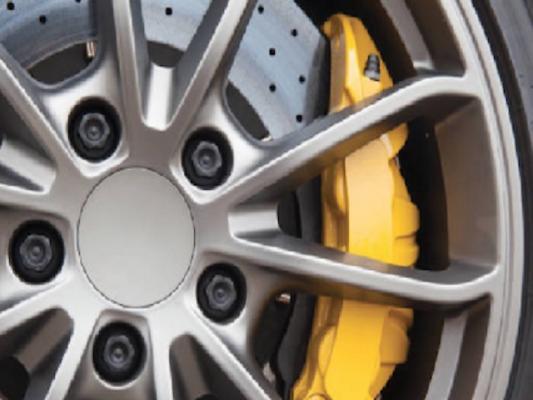 Available:
Wheel Repair Manufacturer - Sales, Repair - Orange County
Posting #: 248731
Status: Active
Refreshed: 11/6/2019
Contact: Gregg Tobin
Phone: 949-546-0903
Phone: None Given
Price: $3,195,000
Adj Net: $889,520
Down: Call
Our client is one of the premier wheel repair and manufacturing companies in Southern California and has been operating successfully for the last 16 years. The company specializes in repairing damaged wheels painting, polishing, welding, chroming. Services also include the sales and repair.



Available:
Shoe, Bag Repair Shop - Established 30 Years - South Orange County
Posting #: 254710
Status: Active
Refreshed: 11/4/2019
Contact: Jayne Kim
Phone: 714-488-5022
Phone: 714-488-5022
Price: $160,000
Adj Net: $100,000
Down: Call
5 days only. Sunday & Monday closed. Very stable income. Gross: $18,000+. Net: $9,000+/month. Seller will provide 30 years record & books. Seller will training for non-experienced buyer. No competition, the unit price is very high. Many office building & residential. I strongly recommend.


View All Businesses, Opportunities, And Franchises For Sale And Wanted In These Cities:
Auburn
,
Jackson
,
Rocklin
,
Sacramento
See All Related Business For Sale & Wanted Listings Recently Added:
See More Related Information - For Buying And Selling Businesses:
Helpful Resources To Assist In Selling And Buying California Businesses

Peter Siegel, MBA, BizBen Founder, ProBuy, ProSell Programs
Founder & President Of BizBen.com (since 1994) & BizBenNetwork.com. I am the Lead Facilitator for the ProSell & ProBuy Programs on both websites. I consult daily with buyers, sellers, and intermediaries daily about buying and selling businesses. Call 925-785-3118.
Diane Boudreau-Tschetter: Escrow & Bulk Sale Services - CA
California Business Escrow, Inc. is a full service independent escrow company serving all of California and has expertise in a wide range of escrows. Our team prides itself on providing an exceptional escrow experience. For more info phone Diane Boudreau-Tschetter at 888-383-3331 or 209-838-1100.
Willard Michlin, CPA, Certified Fraud Examiner, Due Diligence
Willard Michlin, CPA #106752, offers buyers step by step training & assistance in doing Due Diligence Services when they are thinking of making an offer, or are in process of investigating a business purchase. He helps to determine the actual net profit even when there is cash. Call 805-428-2063.
Related Articles, Events, Blog Posts, Discussions, Videos, Interviews

Financing Advice: Showing Add Backs To Get Business Acquisition Financing
When seeking business acquisition financing, it helps to review a seller's addbacks as a source of funding to service the debt service. But explain them correctly. Peter Siegel, MBA business acquisition financing expert and advisor at 925-785-3118 covers this topic on financing a business purchase.
Top 100 List: This Week's Top Motivated Business Buyers & Their Requests!
If you're trying to sell a business - check out this week's top 100 business buyers - one of these buyers may be looking to buy your type and location of business! This list is updated weekly - make sure you check it frequently! Are you searching to buy - get on this list and reach seller direct!
Getting An SBA Loan To Buy A Small Business: Dispelling Some Major Myths
When seeking SBA loan financing many potential business buyers have wrong information about the process of securing the best financing to buy a business. Peter Siegel, MBA (at 925-785-3118) a business purchase financing expert delves into the myths and facts regarding SBA loan financing.
What Should I Do If Other Buyers Are Trying To Buy The Same Business As Me?
Buying a small business is hard enough when there is no competition, so how might a buyer navigate the process when there is additional competition from other buyers? Potential small business buyers are offered a few key ways that a buyer can beat out other potential business buyers in this article.
Financing A Business Purchase With Limited Or No Real Estate Collateral
In my experience working with the "right banks and financial institutions" repayment ability sometimes overrules collateral pledged by someone needing financing for a business purchase or a down payment. Peter Siegel, MBA (Business Purchase Financing Expert) at 925-785-3118 shares his experience.
Selling My Small Business: What Items Should I Have Ready To Be Successful?
When selling a small to mid-sized business, owners should have their paperwork and financial information ready to go! They should also have a short business plan of past history, current operations, and potential for the future. In this BizBen Discussion several advisors and intermediaries weigh in.