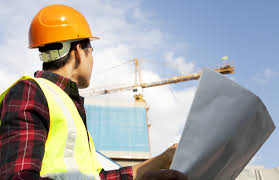 This highly profitable company does commercial and public works construction that specializes in general contracting, structural and non-structural concrete and masonry. The company is well established and does not have to market to get new clients. Sales increased by 95.6 % from 2015 to 2017 as the company grew to a new level. Average revenue for past three years is approx. $7,300,000 with average Adjusted Net Income of over $800,000. Adjusted Net down in a bit in 2018 ($500,000) because of timing of projects. Adjusted net through April 38, 2019 over $500,000 on approx. $2.7M in sales! The company has approx. 30 employees and the key employees have been with the company for many years. A new owner with additional working capital could grow the company significantly more. Seller would consider staying on with the right buyer, and would also be willing to finance a significant portion of the purchase.
Approximately $5m in current backlog and pending contracts.
All potential buyers will need to complete our confidentiality agreement and buyer's profile to get additional information.
The listing # 253326 Construction Company - Commercial Gov, Military - San Diego Area below is currently OFF THE MARKET due to that it is either in escrow at this time or has recently been sold.
For more businesses for sale that are like this Construction Company - Commercial Gov, Military in San Diego Area please see a sample of BizBen active listings below and links to all similar listings on BizBen.com.

Available:
Specialty Construction Remodeling Service - Del Mar, San Diego County
Posting #: 224085
Status: Active
Refreshed: 10/16/2019
Contact: Don Maushart
Phone: 619-303-1045
Phone: 619-726-5611
Price: $150,000
Adj Net: Call
Down: Call
A construction remodeling business that has operated from home base for 20 + years. The service this business provides is in an specific area of remodeling for the homeowners. The owner has developed a model that has few other businesses able to compete with him. He has a pipeline of new jobs.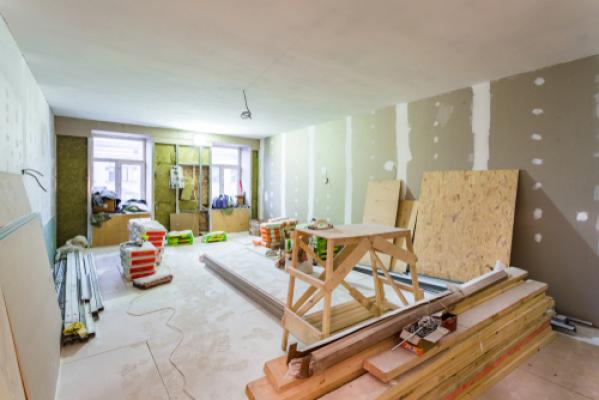 Available:
Construction Company - San Diego County
Posting #: 255911
Status: Active
Refreshed: 11/4/2019
Contact: Steve Sharp
Phone: 619-454-1786
Phone: 858-578-4111
Price: $750,000
Adj Net: $276,605
Down: $500,000
Well established highly profitable construction company with loyal customer relationships. Specializing in tenant improvements for food and beverage businesses. Revenue source varies from 70-85% commercial and 15-30% residential with a lot of room for growth.



Available:
Asphalt Paving Company - Asset Sale - San Diego
Posting #: 255542
Status: Active
Refreshed: 11/1/2019
Contact: Duane Bernard
Phone: 619-995-4538
Phone: 619-241-2216
Price: $395,000
Adj Net: Call
Down: Call
Asking $395K for all equipment and business good will. Confidential sale for 40+ year established Asphalt and Paving construction company for sale. Averaged over $2 Million in annual sales 2016 - June 2019. All equipment included for new turnkey ownership. Seller may carry to financially qualified.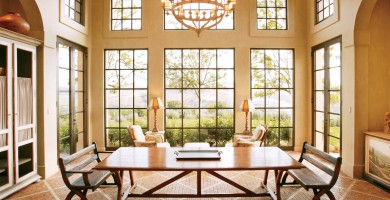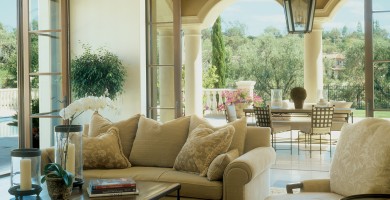 Available:
Residential Construction Company - Encinitas, San Diego County
Posting #: 252190
Status: Active
Refreshed: 10/28/2019
Contact: Joe Saad
Phone: 619-954-7711
Phone: None Given
Price: $200,000
Adj Net: $250,000
Down: Call
Established by owner is 1977. Owner ready to retire. Excellent reputation. Motivated seller.



Available:
Specialty Construction Supplier Manufacturer - North County San Diego
Posting #: 256306
Status: Active
Refreshed: 10/10/2019
Contact: Todd Bell
Phone: 415-846-7267
Phone: 858-578-4111
Price: $899,000
Adj Net: $252,877
Down: $540,000
This 25+ year company with an unparalleled reputation provides high-end construction materials to national trade dealers, design/build firms and subcontractors in the U.S. and Canada. Specializing in natural stone and marble, they have developed a one-of-a-kind operation.



Available:
Roofing Company - San Diego County
Posting #: 254801
Status: Active
Refreshed: 10/17/2019
Contact: Robert Cunio, CBI, MBA
Phone: 888-604-8221
Phone: 619-538-2942
Price: $285,000
Adj Net: $131,935
Down: $285,000
This is a well established roofing and re-roofing company that services custom homes, other residential and small commercial buildings. It also performs sheet metal and carpentry repairs. The company was formed by current owner in 1979 and has been very successful with profits and year over year



Available:
Construction Prep Site Service - Owner Retiring - Southern California
Posting #: 247594
Status: Active
Refreshed: 11/7/2019
Contact: John Sullivan
Phone: 760-898-6807
Phone: None Given
Price: $5,250,000
Adj Net: $2,000,000
Down: Call
An SBA lender has pre-approved this business after reviewing the tax returns and year to date Profit & Loss statements. Thirty plus year established, turnkey site work contracting business which specializes in erosion control, drainage, sewer, water pipeline, demolition, residential and more.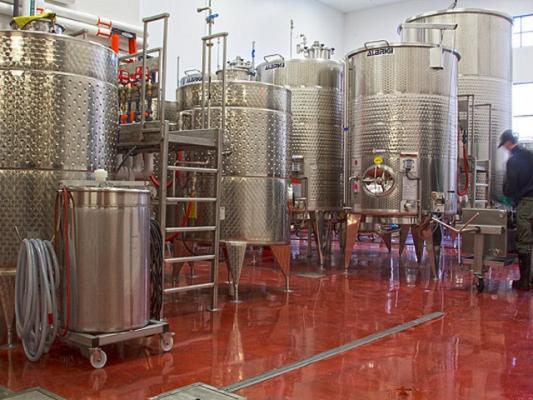 Available:
Construction Coating Company - Central Valley
Posting #: 252182
Status: Active
Refreshed: 11/11/2019
Contact: Matt Coletta, CBB, CBI, M&AMI
Phone: 818-999-9621
Phone: None Given
Price: $1,299,000
Adj Net: $488,339
Down: Call
Highly profitable, longstanding, protective coating company specializing in industrial floor coating services for manufacturing facilities. In business for nearly 20 years and located in the Central Valley, servicing customers throughout California. Prime location with a large office area and yard.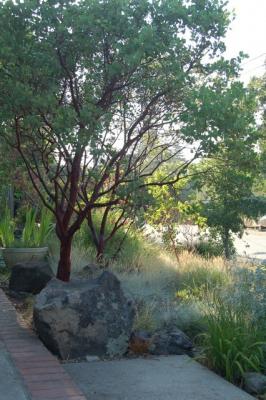 Available:
Landscape Hardscape Design Construction Company - Santa Clara County
Posting #: 233593
Status: Active
Refreshed: 10/22/2019
Contact: Tim Cunha
Phone: 650-600-3751
Phone: 844-237-6487
Price: $399,900
Adj Net: $150,000
Down: Call
Prosperous, with a reputation for reliability, excellence, & quality. Complete landscape projects from design to permits to construction. Hardscape decks, outdoor kitchens, arbors, concrete & masonry, retaining walls, etc. Landscaping includes low-volt lighting, irrigation, & all forms of planting.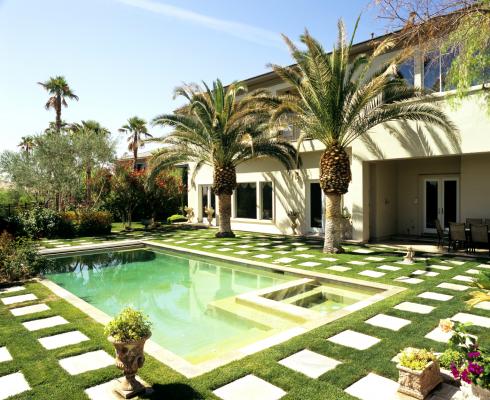 Available:
Landscape Contractor - Southern California
Posting #: 255726
Status: Active
Refreshed: 11/8/2019
Contact: Lawrence Lerner, PsyD, MBA
Phone: 858-673-7773
Phone: 858-354-7617
Price: $4,899,000
Adj Net: $1,166,000
Down: Call
Well established residential landscape installation and outdoor living space construction. Projected sales of $6.7 million and Sellers Discretionary Earnings of over $1.5 million in 2019. Owners only work about 10 hours per week. Outstanding online reputation. Great marketing platform.


View All Businesses, Opportunities, And Franchises For Sale And Wanted In These Cities:
Del Mar
,
Encinitas
,
San Diego
See All Related Business For Sale & Wanted Listings Recently Added:
See More Related Information - For Buying And Selling Businesses:
Helpful Resources To Assist In Selling And Buying California Businesses

William Park, Business Broker - Southern California
Highest Volume Broker in California, Simply Check our HUNDREDS of Listings! Over 25 Associates, Speaking Dozen Languages, Helping Buyers and Sellers of Small Business since 1982, Centrally Located between Los Angeles and Orange Counties, while Riverside & San Bernardino Counties are Very Accessible.
Michael Davidson, Business Broker - Southern California
Los Angeles Business Broker providing M&A quality services for Small Business Owners. We leverage our technology and expertise to Simplify & Expedite the Business Sales Process. Matching the right buyer with the right business is how we define success.
Chris Seaman, Business Broker: Southern California
Founded in 1994, First Choice Business Brokers has accelerated to become one of the most successful Business Sales Organizations in the world. Our team of agents have gone through extensive training to become experts in the field of business brokerage. Call Chris at 858-578-4111 for more info.
Peter Siegel, MBA, BizBen Founder, ProBuy, ProSell Programs
Founder & President Of BizBen.com (since 1994) & BizBenNetwork.com. I am the Lead Facilitator for the ProSell & ProBuy Programs on both websites. I consult daily with buyers, sellers, and intermediaries daily about buying and selling businesses. Call 925-785-3118.
Willard Michlin, CPA, Certified Fraud Examiner, Due Diligence
Willard Michlin, CPA #106752, offers buyers step by step training & assistance in doing Due Diligence Services when they are thinking of making an offer, or are in process of investigating a business purchase. He helps to determine the actual net profit even when there is cash. Call 805-428-2063.
Related Articles, Events, Blog Posts, Discussions, Videos, Interviews

How Many Listings Is Too Many For One Broker To Handle? Is It 5? 10? 20?
Peter Siegel, MBA in this Vlog/Podcast discusses how many listings is too many for one business broker to handle at one time. Is it 5 is it 20? I recently had a coaching call with one of my BizBen broker clients who asked that question this week. There are many factors that go into the answer.
What Should I Do If Other Buyers Are Trying To Buy The Same Business As Me?
Buying a small business is hard enough when there is no competition, so how might a buyer navigate the process when there is additional competition from other buyers? Potential small business buyers are offered a few key ways that a buyer can beat out other potential business buyers in this article.
What Factors Are Considered In Valuing A Small Business? Advisors Weigh In
Valuing a small business is not guess work. It's not what some other businesses of the same type may have or may not have been sold for, it's not even what a business owner "feels" they want or deserve. It is a formula based on many factors. Peter Siegel, MBA from BizBen & others discuss this topic.
October 2019: 1,494 California Small Businesses Sold Stats - BizBen Index
In October 2019 total sales of California small to mid-sized businesses sold were up 46.2% from last month and up 2.7% from the same time last year in California. Some of the more popular Counties in California with higher sales included: Los Angeles County, Orange County, San Diego County, etc.
Absentee Run Small Businesses - Is That Really A Possibility For Buyers?
Is buying a absentee run small business really a possibility? Peter Siegel (BizBen ProBuy Director) gets asked this question a lot in his consulting sessions with business buyers. Read more about what other Advisors and Intermediaries feel about this topic on this popular BizBen Discussion!