High Cash Flow Sign Manufacturing Company in San Diego County. Tremendous reputation and long-term customers. Very low overhead costs and rent way below market. Long-term clients with repeat business. No marketing, all business is inbound from repeat customers and excellent reputation and service. Must see! Excellent opportunity. Electrical C45 license required.
The listing # 253992 Sign Manufacturing Company - San Diego County below is currently OFF THE MARKET due to that it is either in escrow at this time or has recently been sold.
For more businesses for sale that are like this Sign Manufacturing Company in San Diego County please see a sample of BizBen active listings below and links to all similar listings on BizBen.com.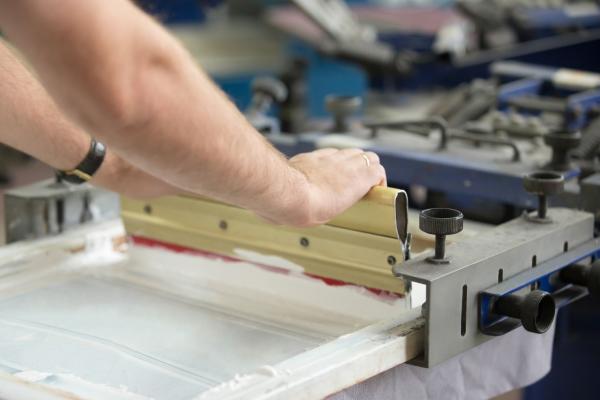 Available:
Clothing Concept Design Screen Printing Company - San Diego County
Posting #: 254733
Status: Active
Refreshed: 11/7/2019
Contact: Ryan Clark
Phone: 310-652-8353
Phone: None Given
Price: $1,650,000
Adj Net: $508,329
Down: $1,650,000
This greater San Diego based clothing concept development, design and screen printing company is a high growth venture with significant potential. They manage 15K weekly prints in-house, but are able to scale up as necessary. This enterprise partners with its clients and becomes integrated.



Wanted:
Distribution Light Manufacturing - Non-Technical - San Diego County
Posting #: 235966
Status: Active
Refreshed: 11/30/2019
Contact: Ken Oppeltz, CBI, CBB, M&AMI
Phone: 858-716-0484 X701
Phone: None Given
Husband/Wife business partners seeking an opportunity in Southern California. Looking for distribution, light manufacturing, or other non-technical business to business types of opportunities. Must earn more than $150k. Not interested in contracting businesses.


Available:
Commercial Sign Company - San Diego County
Posting #: 250143
Status: Active
Refreshed: 11/3/2019
Contact: Spencer Sigoda
Phone: 619-905-9552
Phone: 858-578-4111
Price: $139,000
Adj Net: $71,508
Down: Call
Commercial Sign Company provides a vast array of outdoor & indoor architectural signage, vehicle graphics, logo design & has been providing signs & services to businesses throughout San Diego for over 10 years. This profitable sign shop specializes in providing high-quality storefront lighted signs.



Wanted:
Manufacturing Metal Fabrication Machine Shops - California
Posting #: 211328
Status: Active
Refreshed: 12/4/2019
Contact: Robert Lanham
Phone: 888-279-0647
Phone: None Given
Experienced Operators Seeking: Manufacturing, Metal Fabricating, Machine Shops, Metal Etching, Value Manufacturer, Metal Finishing, Metal Coatings, Metal Coverings Businesses. Sales: $5MM+. EBITDA: $1.5MM to $10MM. Anywhere in California. We have qualified buyers.



Wanted:
PCB Assembly, PCB MFG, Sheet Metal Fab - SF Bay Area
Posting #: 196113
Status: Active
Refreshed: 12/1/2019
Contact: Dan - Buyer
Phone: 888-387-1448
Phone: None Given
I'm looking to buy a manufacturing company in the electronic sector, preferably a PCB Assembly, PCB Manufacturing, Wire and Cable Assembly or Sheet Metal Fabrication business in the SF Bay Area, preferable in the Silicon Valley. Have $100K for a down payment + pre-qualed for an additional $400K.



Wanted:
Sign Printing Digital Graphics Shop - San Francisco Bay Area
Posting #: 249743
Status: Active
Refreshed: 10/22/2019
Contact: Tim Cunha
Phone: 650-600-3751
Phone: 844-237-6487
Wanted: large format graphics/sign shop, or commercial printer. Ideally sales from $250K to just over $1M/year, with diverse recurring customer base. Profitable, competent staff, good reputation, & sustainable location. Buyer owns Bay Area graphics businesses. Flexible/creative 'win-win' terms.



Available:
Sheet Metal MFG - Custom Building Products - Riverside County
Posting #: 255796
Status: Active
Refreshed: 12/2/2019
Contact: Fritz Strehlow
Phone: 714-220-1200
Phone: None Given
Price: $700,000
Adj Net: $325,000
Down: $700,000

Architectural Metals Mfr., 40 yrs. old, custom exterior architectural components for commercial buildings. $2MM Sales. 20% pre-tax. Cash Price $700K = $300+ in assets + 1 X discretionary income of $300K. Seller owns 9K sq. ft. bldg. May be for sale. Prefer industry experience. No Brokers, please!


Available:
Car Cover Manufacturing Company - Los Angeles County Area
Posting #: 259067
Status: Active
Refreshed: 12/3/2019
Contact: John (Owner/Seller)
Phone: 626-841-0085 Cell
Phone: 626-357-7718 Work
Price: $15,000+ Inv
Adj Net: $30,000 Apprx
Down: Negotiable
Car Cover Company for sale. Been in business for 38 years. Great location, loyal customers, carry many patterns, and is for sale by owner. Training will be provided. Owner operated. No employees currently but can be expanded to accommodate a larger customer base.



Available:
Sign, Graphics Service - Home Based - San Joaquin County
Posting #: 253559
Status: Active
Refreshed: 11/19/2019
Contact: Ron M. Centers
Phone: 877-832-6494
Phone: None Given
Price: $59,900
Adj Net: $31,228
Down: $59,900
This home-based business specializes in traditional cut vinyl lettering and graphics for signs, banners, windows, and vehicles. They also offer personalized rhinestone embellished t-shirts, hats, and sweatshirts. Local customer base is approximately 50% Business to Business, 25% Schools, and 25%



Available:
Industrial Motor Pump Manufacturer Repair - San Francisco Bay Area
Posting #: 250564
Status: Active
Refreshed: 10/22/2019
Contact: Tim Cunha
Phone: 650-600-3751
Phone: 844-237-6487
Price: $1,795,000
Adj Net: $380,000
Down: $360,000
In Silicon Valley/SF Bay Area for over 50 years, this business repairs, refurbishes, & sells electric motors, pumps, & related products & replacement parts, Profitable. Highly-respected. Skilled staff. Hundreds of recurring industrial & government customers. Over 1,000 customers in database.


View All Businesses, Opportunities, And Franchises For Sale And Wanted In These Cities:
Monrovia
,
Tracy
See All Related Business For Sale & Wanted Listings Recently Added:
See More Related Information - For Buying And Selling Businesses:
Helpful Resources To Assist In Selling And Buying California Businesses

Peter Siegel, MBA, BizBen Founder, ProBuy, ProSell Programs
Founder & President Of BizBen.com (since 1994) & BizBenNetwork.com. I am the Lead Facilitator for the ProSell & ProBuy Programs on both websites. I consult daily with buyers, sellers, and intermediaries daily about buying and selling businesses. Call 925-785-3118.
Michael Davidson, Business Broker - Southern California
Los Angeles Business Broker providing M&A quality services for Small Business Owners. We leverage our technology and expertise to Simplify & Expedite the Business Sales Process. Matching the right buyer with the right business is how we define success.
Ryan Clark, Business Broker: Southern California
The Veld Group provides a refreshing approach to Business Brokerage, Mergers & Acquisitions and Business Consulting and Valuations. From Your Street to Wall Street, we cater to Main Street Businesses as well as more complex Strategic Firms and Start-Ups. Phone Ryan, Business Broker at 310-652-8353.
Diane Boudreau-Tschetter: Escrow & Bulk Sale Services - CA
California Business Escrow, Inc. is a full service independent escrow company serving all of California and has expertise in a wide range of escrows. Our team prides itself on providing an exceptional escrow experience. For more info phone Diane Boudreau-Tschetter at 888-383-3331 or 209-838-1100.
Willard Michlin, CPA, Certified Fraud Examiner, Due Diligence
Willard Michlin, CPA #106752, offers buyers step by step training & assistance in doing Due Diligence Services when they are thinking of making an offer, or are in process of investigating a business purchase. He helps to determine the actual net profit even when there is cash. Call 805-428-2063.
Related Articles, Events, Blog Posts, Discussions, Videos, Interviews

Purchase A Business With Limited Or No Cash - Financing Tips For Buyers
Purchasing a business with no money down can be difficult, but not impossible. Financing a business purchase or down payment can often be accomplished with these strategies from Peter Siegel, MBA (Business Purchase Financing Expert, ProBuy & ProSell Program Advisor with BizBen) at 925-785-3118.
What Should I Do If Other Buyers Are Trying To Buy The Same Business As Me?
Buying a small business is hard enough when there is no competition, so how might a buyer navigate the process when there is additional competition from other buyers? Potential small business buyers are offered a few key ways that a buyer can beat out other potential business buyers in this article.
Is There Such A Thing As Paying Too Little When Buying A Small Business?
We all understand the idea of paying too much for a small business. But is there such a thing as not paying enough? That seems like an odd notion, but I'm familiar with situations in which a buyer acquired a small business for a figure substantially under what probably was market value.
What Factors Are Considered In Valuing A Small Business? Advisors Weigh In
Valuing a small business is not guess work. It's not what some other businesses of the same type may have or may not have been sold for, it's not even what a business owner "feels" they want or deserve. It is a formula based on many factors. Peter Siegel, MBA from BizBen & others discuss this topic.