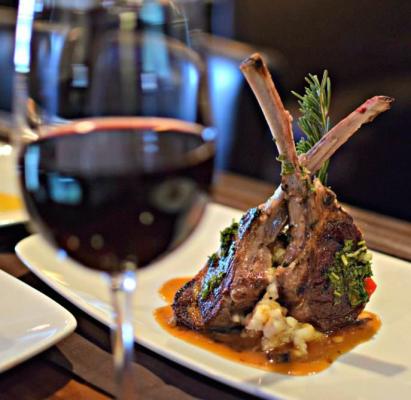 Restaurant with Full Bar, Unique Menu & Concept, Super Location, $1.1M Gross, $220K Net, Reduced!
RRC#: 3339
Asking Price: Offered at $249,000
Location: Santa Clara County
Annual Revenue: $1,116,144
Annual Cash Flow: $220,200
Monthly Rent: $9,190 all-inclusive
Listing Description:
This unique restaurant is located in the downtown of a very desirable city. Profit history and clean financials make this business a strong candidate for SBA financing. The customer base is comprised of local residents area visitors, and a multitude of business professionals, including those from many nearby high tech companies. There is a full bar with ABC type 47 license, and the menu concept is straightforward and does not require complex execution, which contributes to maintaining labor expenses and controlling the cost of goods. The extent of hands on ownership entails about 50 hrs per week, which yields on average $17,000 plus in monthly cash flow. Total seating capacity allows for 95, comprising interior seating in a front dining area with adjacent bar, an additional main dining extension, a patio style foyer dining area which seats about 16, and a large heated outdoor area with seating for 30 plus customers. The interior is relaxed and nicely designed, has unique polished stone like flooring, and the bar itself is finished with beautiful stone elements, has seating for 6, and is equipped with a 2-door tap fridge with 4 beer taps, and additional 2-door bar fridge, two wine cooler units, ice well chiller, 3-compartment sink, hand sink, and 2-POS terminals. The large kitchen area has an 11' type one hood, a 6-burner range with oven, two specially designed high temp, fast cooking oven units, one 2-door and two single door freezers, a 3-door reach-in cooler, 3-door under counter fridge, two sandwich prep units, a prep sink and ice machine. The prep, dish wash and storage area has a 3-compartment sink, wire rack shelving units, employee lockers, mop sink, and there's an adjacent private office approximately 6'W x 7'D. The entire premises is wheelchair accessible, with two ADA restrooms. The premises is 2,625 sq. ft., with current all inclusive rent of $9,190. Current monthly occupancy expense breakdown includes $8,383 base rent, $138 property insurance and $669 for real estate tax. Current ownership consists of a hands on 40 hrs/week partner in a general manager capacity, and another partner 10-20 hrs/week who oversees payroll, bookkeeping, marketing and staffing related. This opportunity is well suited for a single 50 hrs per week hands on owner, a partnership splitting the current partner duties and cash flow, or a semi-absentee owner choosing to have the floor manager handle some of the responsibilities. Use of the full bar and liquor license with happy hour and by extending operating hours will also allow for increased sales and profit.
General Information:
Organization:
Established: 2007
Current Owner: 2007
Employees: Contact For Info
Reason For Sale: Other Interests
Financial Information:
Monthly Revenue: $93,012
Monthly Cash Flow: $18,350
Annual Revenue: $1,116,144
Annual Cash Flow: $220,200
Payroll: Contact For Info
Monthly Revenue: $93,012
Monthly Cash Flow: $18,350