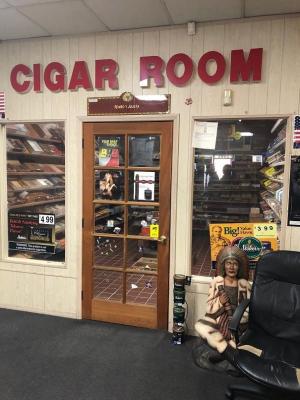 Smoke shop established 18 years situated in a large shopping center which is on a major intersection of the city with many well known iconic tenants in the center that generates high traffic.
Wells Fargo, Bank of America, Chase Bank, Citi Bank, Staples, Dollar Tree, Home Goods, Sprouts Farmers Market, Panera Bread, Del Taco, Jersey Mike Subs, UPS Store plus many others that create constant foot traffic for the business.
Located in an upscale community providing high quality products and great service enabling a high gross profit margins carries Cigarettes, Cigars, Vape pipes, Vape juice, Glass Accessories, and Gifts.
Cigars are kept and displayed in a spacious walk-in humidor providing the perfect environment to maintain the freshest Cigars for his particular customers.
The shop has many established customers who frequent the business on the weekly and monthly basis providing stable monthly sales.
Some Monthly Expenses: Rent: $3,290, Payroll: $3,000, Electricity: $180, Phone: $100, Insurance: $100, Alarm: $20. Lotto: $1,000/month extra income. GP 30%.