Franchised Sub Sandwich store located in the SFV is available for sale, currently grossing $757,083 with net income of $91,852. Turn-key operation ready for new owner.
Location is in high-traffic, high-visibility shopping center. It is a very clean and smooth running operation, with many regular and repeat customers.
Square foot: 1,546
Rent: $8,812.91/month plus Cam $1,734
Lease: 5 years remaining
Employees: 5-7 FT, 3-5 PT. 1 Manager
Revenue: $757,083
Net Income: $91,852
FF&E: $150,000
New owner will need to be approved by Franchisor. Training will be performed through Franchisor, as well. For more information, please contact Greg Michail below.
The listing # 237962 Franchise Sub Sandwich Store - San Fernando Valley below is currently OFF THE MARKET due to that it is either in escrow at this time or has recently been sold.
For more businesses for sale that are like this Franchise Sub Sandwich Store in San Fernando Valley please see a sample of BizBen active listings below and links to all similar listings on BizBen.com.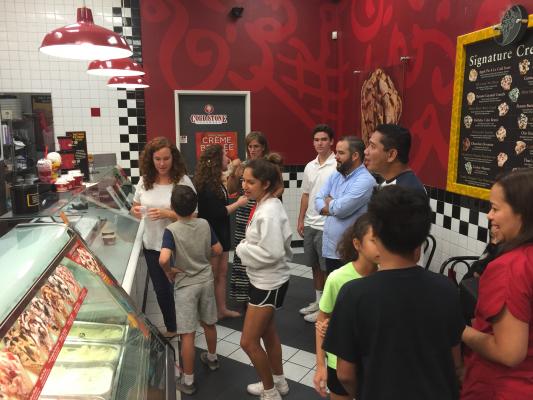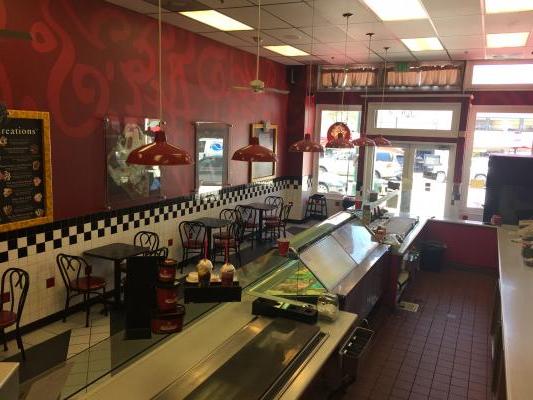 Available:
Cold Stone Creamery Franchise - Los Angeles County
Posting #: 235022
Status: In Escrow
Refreshed: 10/26/2019
Contact: Bob Jhala
Phone: 951-818-8907
Phone: None Given
Price: $134,750
Adj Net: $41,809
Down: Call
Absolute steal price - great lease terms and one of the kind location - believe it or not. Check it out yourself! Low investment and quick return of your investment can't be beat. This store has been built and operational since 2010 - very well established. Cold Stone Creamery is easy operation.



Available:
Sandwich Shop Franchise - Los Angeles
Posting #: 256540
Status: Active
Refreshed: 11/7/2019
Contact: Steve Zimmerman
Phone: 415-945-9701
Phone: None Given
Price: $199,999
Adj Net: $48,000
Down: Call
This fast growing franchise for sale is conveniently located in a highly visible prime retail location, close to one of L.A.'s biggest high schools. Square footage is a spacious 1,710 square feet with good lease terms. This strong brand is an American-based casual food restaurant chain specializing.



Available:
Organic Juice Bar - Los Angeles
Posting #: 257191
Status: Active
Refreshed: 10/28/2019
Contact: Vartan Kebabjian
Phone: 626-755-1775
Phone: 626-405-8887
Price: $290,000
Adj Net: $110,000
Down: $290,000
Very popular Organic Juice Bar located in a prime and hip location in the Los Angeles are where frequented by health conscious people of all walks of life including celebrities. Business sale price include Trademark name, goodwill and assets. Same location for 7 years.


Available:
Fusion Hot Pot BBQ Sandwich Restaurant - Los Angeles
Posting #: 249917
Status: Active
Refreshed: 10/17/2019
Contact: Steve Yang
Phone: 626-636-6800
Phone: None Given
Price: $200,000
Adj Net: Call
Down: Call
Located in UCLA area. Located at corner of two super busy streets. Enormous foot traffic.



Available:
Franchise Restaurant - Chatsworth, Los Angles County
Posting #: 258211
Status: Active
Refreshed: 10/31/2019
Contact: David Dawud
Phone: 818-464-5792
Phone: 818-464-5792 Text
Price: $479,000
Adj Net: $134,057
Down: $479,000
Great opportunity to own a growing fresh concept franchise restaurant. Open kitchen, customers can see all their fresh ingredients and create their own plate. Open concept create your own style menu. Absentee run. Established location. West San Fernando Valley. Excellent Books and Records.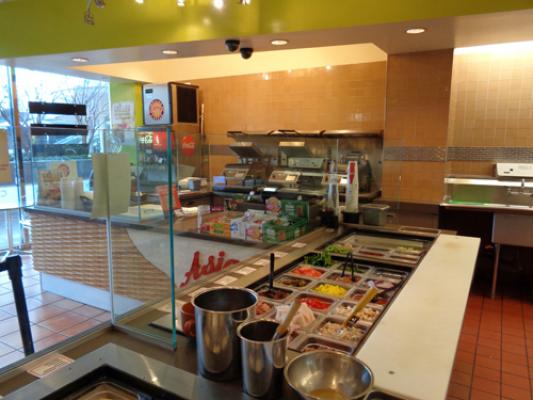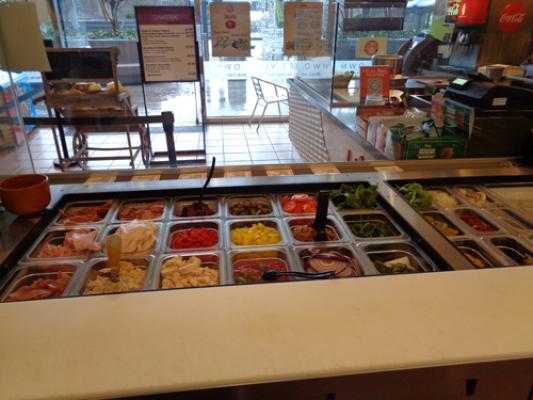 Available:
Sandwich Shop - 6 Days - Los Angeles, Downtown
Posting #: 254297
Status: Active
Refreshed: 11/11/2019
Contact: James Kwon
Phone: 213-327-5400
Phone: None Given
Price: $249,900
Adj Net: $143,052
Down: $120,000
6 Days Sandwich Shop in the heart of Downtown Los Angeles Residential and Business District nearby Disney Hall, School, Hotel and Angel Flight in between 2 high rise buildings. Hours: Monday - Friday: 7:00am - 3:30pm, Saturday: 9:00am - 2:00pm. Come and See This Beautiful Profitable Business.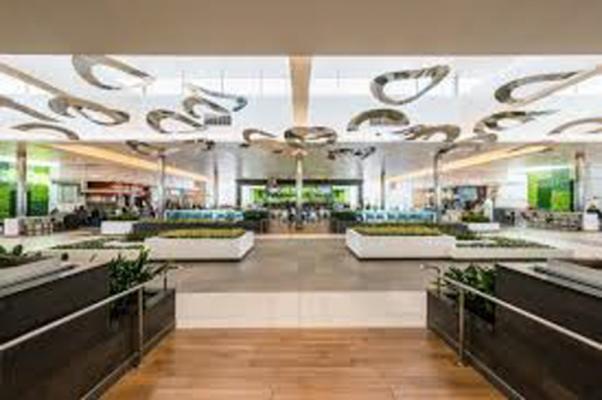 Available:
Fast Food Restaurant - Torrance, Los Angeles Area
Posting #: 255275
Status: Active
Refreshed: 10/23/2019
Contact: Ho Chul (Alex) Jeon
Phone: 714-274-5590
Phone: None Given
Price: $59,000
Adj Net: Call
Down: Call
Well established restaurant for asset sale. Very good location inside of Del Amo Fashion Center food court. All equipment is well maintained by talented and friendly staff. Space can easily be converted into different food concepts.



Available:
Poke Restaurant - Close To College - Los Angeles County
Posting #: 257828
Status: Active
Refreshed: 10/18/2019
Contact: Jon Pallin
Phone: 818-606-7292 Cell
Phone: 310-279-5173
Price: $595,000
Adj Net: $275,000
Down: Call
Unique opportunity to purchase a Southern California Poke Restaurant in a prime location. Close to College Campus & Student Housing. Business is a franchise opportunity, with fast ramp up and training. Contact Jon Pallin today, for additional information on this business.


Available:
Teriyaki, Roll Fast Food Restaurant - Asset Sale - West Los Angeles
Posting #: 255369
Status: Active
Refreshed: 11/4/2019
Contact: Cheong Won
Phone: 310-259-5306
Phone: 213-999-7558
Price: $79,000
Adj Net: Call
Down: $99,000
Great Location near Sawtelle area in West Los Angeles. Well Established Fast Food Joint and Great Interior and Kitchen Area. Good for Asian Fusion such as Japanese, Hawaiian, Korean, for to-go or online orders. Cozy size of about 850 sq. ft. with good rent of $4,050 including NNN.



Available:
Boba Shop Restaurant - Los Angeles, Near I-15
Posting #: 258574
Status: Active
Refreshed: 11/12/2019
Contact: Kenny Yoo
Phone: 213-379-2221
Phone: None Given
Price: $580,000
Adj Net: $216,000
Down: $200,000
It's Boba Time' business' is for sale, located in a busy shopping center. It is Franchised business, one of the best in its kind. Store opens from 11:00 AM to 11:00 PM, weekdays, and to 12:00 AM over the weekend. Lease is 5 years and 5 years option left. Size of the store is about 2,400 SF.


View All Businesses, Opportunities, And Franchises For Sale And Wanted In These Cities:
Chatsworth
,
Los Angeles
,
Torrance
See All Related Business For Sale & Wanted Listings Recently Added:
See More Related Information - For Buying And Selling Businesses:
Helpful Resources To Assist In Selling And Buying California Businesses

Joe Ranieri, Business Broker: Orange, LA County Areas
Having owned retail/restaurant businesses for over 20 years, my interest turned to listing and selling businesses rather than owning them. I specialize tend to specialize in high volume restaurants, fast food independents and chains, bars, and liquor stores. Call me direct Or Text 714-292-5448 Cell.
Mike Brewer: Liquor License Broker, ABC Consulting Service
Liquor license brokerage and consulting services. We provide: Alcohol License Transfers Application Consulting & Processing, Liquor License Purchases & Sales, City Zoning Permits & Land Use Entitlements, Public Convenience or Necessity Findings and Letters. Phone Mike Brewer direct at 800-437-1100.
Peter Siegel, MBA, BizBen Founder, ProBuy, ProSell Programs
Founder & President Of BizBen.com (since 1994) & BizBenNetwork.com. I am the Lead Facilitator for the ProSell & ProBuy Programs on both websites. I consult daily with buyers, sellers, and intermediaries daily about buying and selling businesses. Call 925-785-3118.
Michael Davidson, Business Broker - Southern California
Los Angeles Business Broker providing M&A quality services for Small Business Owners. We leverage our technology and expertise to Simplify & Expedite the Business Sales Process. Matching the right buyer with the right business is how we define success.
Rick Carlson, Business Broker - Southern California
You Will Never Feel Lost In The Shuffle. Many Brokers Simply Send Out An NDA And That's The End Of Communication. All Buyers Receive A Personal Meeting With An Ace Acquisition Specialist So They Can Recommend The Perfect Business For You. Phone Rick direct at 800-985-4939.
Steve Zimmerman: Restaurant Broker Specialist, California
Steve founded Restaurant Realty in 1996. He has personally sold/leased over 900 restaurants, bars & clubs, & completed over 3000 valuations. The author of "Restaurant Dealmaker - An Insider's Trade Secrets For Buying a Restaurant, Bar or Club" available on Amazon. Reach Steve direct at 415-945-9701.
Related Articles, Events, Blog Posts, Discussions, Videos, Interviews

Buying A Restaurant Can Be Challenging: 3 Key Tips For Restaurant Buyers
People always need to eat; there should be plenty of business. Some restaurant buyers think there is prestige to owning a popular eating establishment. But it isn't an easy business purchase. Peter Siegel, MBA (BizBen Founder, ProBuy & ProSell Program Director at 925-785-3118) reviews this topic.
Upgrading Liquor License: An Increase In Price When I Sell My Restaurant?
My restaurant recently upgraded its beer with wine license to a full-service liquor license, and if I sell, how much can that increase my selling price? Joe Ranieri, Southern California restaurant broker specialist initiates this discussion and other advisors, business brokers, agents weigh in.
Don't Buy A Restaurant Without Checking The Competition - Key Buying Tips
Looking to buy a restaurant business? Check out these tips first to avoid getting blindsided when you buy any type of small or mid-sized California restaurant. Peter Siegel, MBA (BizBen's ProBuy & ProSell Programs & Restaurant Purchase Financing Expert) at 925-785-3118 covers this topic for buyers.
What Are Some Tips In Ensuring A Smooth Transition When Buying A Business?
Changing hands of ownership can seem both exciting & daunting to all parties involved, but it's important that a smooth transition occurs to maintain or achieve success of the business. Joe Ranieri (Orange And LA County Business Broker - Restaurant Specialist) shares some tips with business buyers.