Great Subway for the new comer or the franchisee looking to add to his portfolio of stores. Great Subway Located in a prime location for Over 7 Years and Current Owner Owned this store for Over 7 years. This Store is surrounded by Offices, Residential & Large Commercial Areas with BestBuy In the same strip center as well at 4 other National Chain stores. Consistent sales revenue's, fantastic Rent of only $3600 a Month with Long lease and very Reasonable Asking Price! of $130,000. Very nice Size Store with Lot of sitting Area and no competition. Store is doing $25,000 to $26,000 a Month. Serious inquiries only.
Please Fax your NDA for more information.
This will not last long.
The listing # 211854 Subway Sandwich Franchise - Vacaville, Solano County below is currently OFF THE MARKET due to that it is either in escrow at this time or has recently been sold.
For more businesses for sale that are like this Subway Sandwich Franchise in Vacaville, Solano County please see a sample of BizBen active listings below and links to all similar listings on BizBen.com.

Available:
Teriyaki Restaurant - Vacaville
Posting #: 251508
Status: Active
Refreshed: 11/22/2019
Contact: Ken Lee
Phone: 916-439-0978
Phone: 916-368-8870
Price: $100,000
Adj Net: $60,000
Down: $100,000
Teriyaki restaurant for sale. Open 6 days per week. Great Location. Surrounded commercial and Residential. You have to look at this place.



Available:
Franchise Restaurant - Solano County
Posting #: 257953
Status: Active
Refreshed: 12/4/2019
Contact: Lee Faed
Phone: 925-389-1504
Phone: 925-389-1404
Price: $49,000
Adj Net: $170,000
Down: $49,000
Franchise restaurant is located right on exit I-80 in Solano County. This is free stand with drive thru window in shopping strip. Seller claims average annual sales is $712,000. Seller is motivated to sell for $ 49000 because of time and involving in different type of business.



Available:
Franchise Restaurant - Absentee Run - Sacramento Area
Posting #: 249961
Status: Active
Refreshed: 12/4/2019
Contact: Lee Faed
Phone: 925-389-1504
Phone: None Given
Price: $350,000
Adj Net: Call
Down: Call
Franchise restaurant is very professionally set up and located in a busy area. Seller claims annual gross sales $725,000 plus and absentee owner operator annual net income would be on average $95,000 San Francisco location.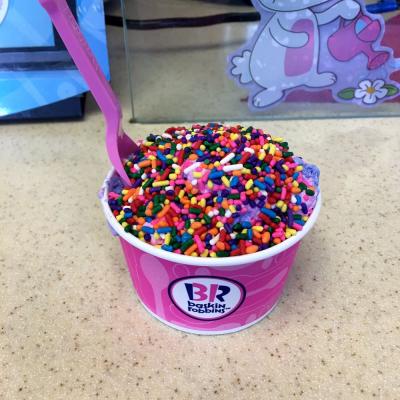 Available:
Baskin Robbins Ice Cream Franchise - Solano County
Posting #: 250045
Status: In Escrow
Refreshed: 11/20/2019
Contact: Thomas Chang
Phone: 415-312-1139
Phone: None Given
Price: $99,000
Adj Net: Call
Down: Call
This is a great opportunity for a new owner operator to take over this established business and make improvements. The new owner can improve the sales by being more hands-on: improve inventory control, upgrade employee training and customer service. Store remodeled in 2017 (next remodel due in 2027)



Available:
Deli Restaurant - San Francisco Bay Area
Posting #: 254558
Status: Active
Refreshed: 11/24/2019
Contact: Nima Sadati
Phone: 925-787-2094
Phone: None Given
Price: $175,000
Adj Net: $100,000
Down: $175,000
This 1,283 sq. ft. well established Deli is located in a fairly large outdoor strip type Center. There are two working owner-operators with no employees. Seating for 14 inside and 4 outside. Currently open 6 days. Base Rent: $3,592/month. NNN: $1,600/month. Lease Expires: 2020 with 1x5 years option.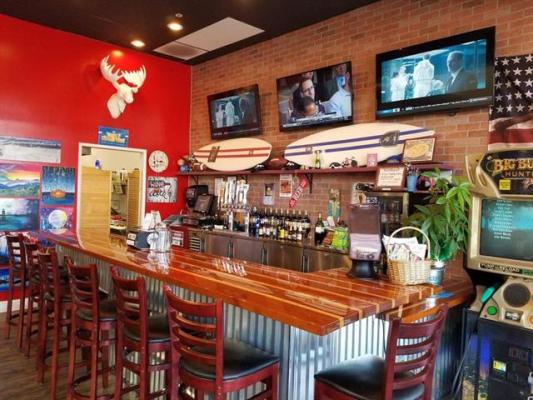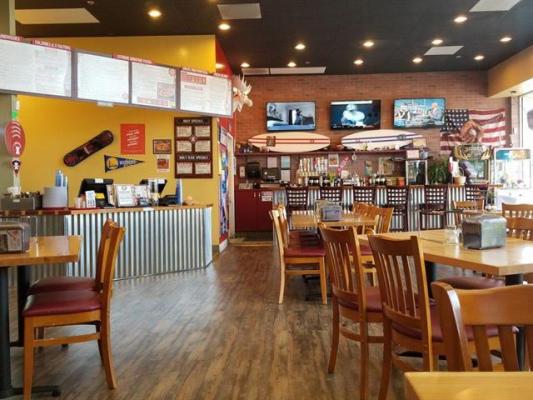 Available:
Pizza Restaurant Franchise - Blossom Valley, Santa Clara
Posting #: 259130
Status: Active
Refreshed: 12/5/2019
Contact: Vicky or Freda
Phone: 310-908-9396 Cell
Phone: 408-595-2485 Cell
Price: $299,000
Adj Net: Call / Email
Down: Call / Email
The restaurant is approximately 2400 sq ft with 79 seats adding 12 at patios. Great income producing business and great time to take over this Franchise which combined entertainment, game, bar, and pizza food svc



Available:
Mexican Franchise Restaurant - Take Out - Fremont, Alameda County
Posting #: 256382
Status: Active
Refreshed: 11/15/2019
Contact: Armina Paik
Phone: 650-464-1148
Phone: None Given
Price: $179,999
Adj Net: Call
Down: All Cash
Mexican Restaurant Asset sale.(franchise now). Big kitchen and good for take out restaurant. Size of 1400 sq. ft. and rent is $4600. There's a liquor license. Hood size is 14 feet. Located on Busy Street. Menu can be changed. Without liquor license, price will be cheaper.



Available:
Sandwich Franchise - Santa Clara County
Posting #: 255549
Status: Active
Refreshed: 11/11/2019
Contact: Michael Floorman
Phone: 408-385-0412
Phone: None Given
Price: $95,000
Adj Net: $45,840
Down: $95,000
Price Reduced! Sandwich Franchise for Sale in Santa Clara County. Restaurant seats 20 inside. Well-established restaurant located in a busy plaza with other restaurants, retail stores and office buildings. SBA approved, Seller financing available. Motivated absentee owner.Cash flow $45,000. #8666



Available:
Super Market And Restaurant - Owner Retiring - Concord, Contra Costa County
Posting #: 244025
Status: Active
Refreshed: 11/30/2019
Contact: Mario Pashai (Broker)
Phone: 510-290-4409 Cell
Phone: 510-290-4409 Text
Price: $390,000
Adj Net: Call / Email
Down: Call / Email
Established & Rare All-in-One Business Opportunity, Restaurant, Super Market, Beer & Wine, Meat Department & Check Cashing With lots of Foot Traffic in Concord, This Business Has it All; Most Equipment are new and recent remodel. very Spacious with Lots of Storage & Bonus Room. POF required.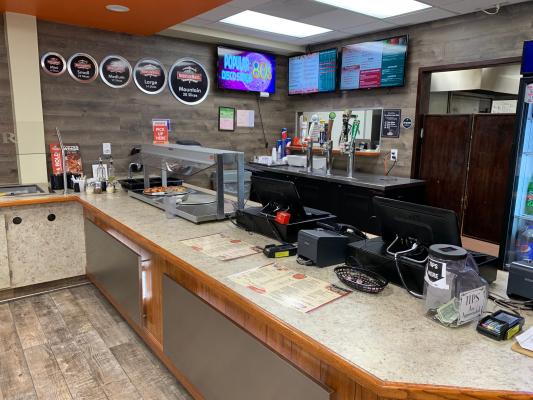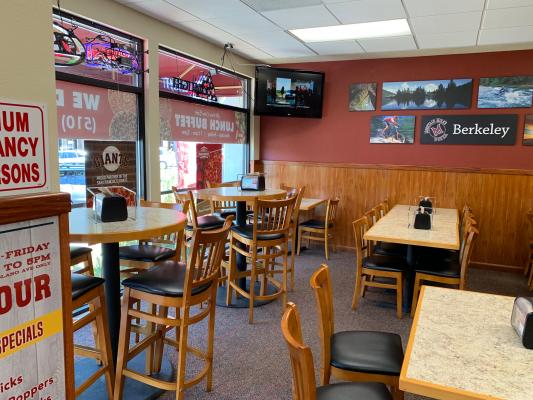 Available:
Pizza Franchise Restaurant - Berkeley, Alameda County
Posting #: 254260
Status: Active
Refreshed: 11/26/2019
Contact: Tommy Tran
Phone: 510-500-7975
Phone: None Given
Price: $90,000
Adj Net: Call
Down: Call
Mountain Mike Pizza is a family oriented atmosphere pizza restaurant located in Berkeley. Home of the legendary crispy, curly pepperoni and sport fan pizzeria of choice. Approximately 2,500 square feet with large kitchen in back. There is 48 seating and Beer and wine license as well. Can convert.


View All Businesses, Opportunities, And Franchises For Sale And Wanted In These Cities:
Berkeley
,
Concord
,
Fremont
,
San Jose
,
Vacaville
See All Related Business For Sale & Wanted Listings Recently Added:
See More Related Information - For Buying And Selling Businesses:
Helpful Resources To Assist In Selling And Buying California Businesses

Harry Sidhu, CBB, Broker: SF Bay Area, Central Valley, SAC Region
Assisting both sellers and buyers of businesses - dealing mainly with Liquor Stores, Grocery Markets, Gas Stations, Smoke Shops, Restaurant Related, Retail Related, Service Related. Serving SF Bay Area, North Bay, Sacramento area. Call Harry Sidhu, CBB for assistance at 510-366-6130.
Steve Zimmerman: Restaurant Broker Specialist, California
Steve founded Restaurant Realty in 1996. He has personally sold/leased over 900 restaurants, bars & clubs, & completed over 3000 valuations. The author of "Restaurant Dealmaker - An Insider's Trade Secrets For Buying a Restaurant, Bar or Club" available on Amazon. Reach Steve direct at 415-945-9701.
Mike Brewer: Liquor License Broker, ABC Consulting Service
Liquor license brokerage and consulting services. We provide: Alcohol License Transfers Application Consulting & Processing, Liquor License Purchases & Sales, City Zoning Permits & Land Use Entitlements, Public Convenience or Necessity Findings and Letters. Phone Mike Brewer direct at 800-437-1100.
AJ Rana - Business Broker, San Francisco Bay Area
Professionals who understand the importance of world class business brokerage service and the value it can create. Specializing in assisting sellers and buyers with retail stores, restaurants, hospitality & lodging, manufacturing operations, distribution companies, e-commerce and service businesses.
Prabhjot Randhawa, Broker: SF Bay Area, Central Valley
I'm a Business Advisor at Liberty Business Advisors of San Francisco. I have over 20 years of experience in all phases of entrepreneurship. During the past 15 years my concentration has been in business of mergers and consulting. I have owned and operated over 10 businesses. 209-815-3842 Cell.
Cheryl Maloney, Business Brokerage Services: City Of San Francisco
I have over 20 years of small business experience, a law degree and well-versed in real estate regulations and best practices. I work tirelessly to create successful strategies & effective negotiations for those wishing to sell or buy a SF business. Call 415-309-2722 (Cell/Text).
Related Articles, Events, Blog Posts, Discussions, Videos, Interviews

FREE Webinar: Buying Or Selling San Francisco Restaurants - Best Practices
This informative 40 minute interview/webinar about buying & selling restaurants in San Francisco with restaurant broker specialist Cheryl Maloney is a real eye opener for restaurant buyers and sellers. Cheryl gives great advice to both buyers and sellers from her years of experience in the industry.
Don't Buy A Restaurant Without Checking The Competition - Key Buying Tips
Looking to buy a restaurant business? Check out these tips first to avoid getting blindsided when you buy any type of small or mid-sized California restaurant. Peter Siegel, MBA (BizBen's ProBuy & ProSell Programs & Restaurant Purchase Financing Expert) at 925-785-3118 covers this topic for buyers.
FREE Workshop: How To Value And Sell Your San Francisco Restaurant Or Bar
This live workshop by Cheryl Maloney (San Francisco Business Broker Specialist) is designed for San Francisco restaurant owners who are thinking of selling and would like to know how much their restaurant or bar is worth and how to get it sold successfully. RSVP by phoning Cheryl at 415-309-2722.
Liquor License Assistance Consultant - San Francisco Bay Area - Jim Saxton
Jim Saxton - 20 years experience of local governmental requirements, such as Police Departments, Zoning / Planning Departments, ABC District Offices, my company Liquor Licenses of SF Bay Area is very qualified to resolve all of your concerns during the liquor license transfer process. 925-787-0770.
Buying A Restaurant Can Be Challenging: 3 Key Tips For Restaurant Buyers
People always need to eat; there should be plenty of business. Some restaurant buyers think there is prestige to owning a popular eating establishment. But it isn't an easy business purchase. Peter Siegel, MBA (BizBen Founder, ProBuy & ProSell Program Director at 925-785-3118) reviews this topic.