Well established Japanese Teriyaki fast food restaurant located on busy intersection.
Size: approximately 1,200 sq. ft.
Rent: $6,000 including NNN
Lease: 7 years
Average Monthly Sales: $50,000
Net Profit: approximately $12,000 - $15,000
Please contact me for more detail info.
The listing # 249989 Teriyaki Fast Food Restaurant - Anaheim, Orange County below is currently OFF THE MARKET due to that it is either in escrow at this time or has recently been sold.
For more businesses for sale that are like this Teriyaki Fast Food Restaurant in Anaheim, Orange County please see a sample of BizBen active listings below and links to all similar listings on BizBen.com.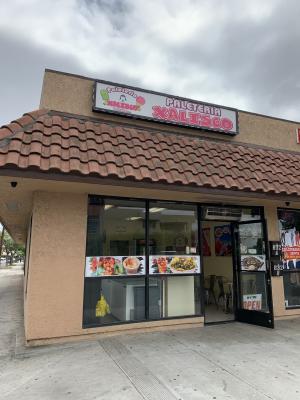 Available:
Mexican Style Ice Cream Parlor - Santa Ana, Orange County
Posting #: 254689
Status: Active
Refreshed: 10/29/2019
Contact: Steve Zimmerman
Phone: 415-945-9701
Phone: None Given
Price: $39,995
Adj Net: Call
Down: Call
This Ice Cream Parlor Serves Homemade Mexican Style Ice Cream. Seller is willing to train and share recipes on how to make these popular authentic frozen treats. Located close to downtown Santa Ana on a busy commercial street. It actually sits in a residential & commercial adjacent to a school.



Available:
Dessert Cafe - South Orange County
Posting #: 246490
Status: Active
Refreshed: 11/14/2019
Contact: Ki (Chris) Kim
Phone: 949-767-7165
Phone: None Given
Price: $20,000
Adj Net: Call
Down: $20,000
Seller wants to Consolidate Dessert Cafe. Lake Forest Area. No hood, perfect locations for Cafe, Boba, Poke. $20,000 including all equipment. Sign NDA and send me an email for address.



Available:
Sandwich Shop Franchise - Orange County
Posting #: 251445
Status: Active
Refreshed: 11/6/2019
Contact: Jerome Thissen
Phone: 949-428-0480
Phone: None Given
Price: $230,000
Adj Net: $93,781
Down: Call
Fantastic ROI! Protected outside seating with cover and umbrellas in a beautiful area of SoCal. #1 Subs is the world's largest submarine sandwich franchise and the largest restaurant chain in North America. Over 44,000 independently owned and operated locations in 94 countries.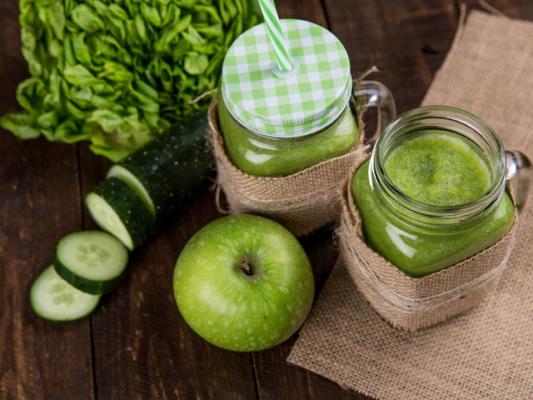 Available:
Franchise Juice Bar - Absentee Run - Orange County
Posting #: 258475
Status: Active
Refreshed: 11/7/2019
Contact: Amit Wadhera
Phone: 909-319-9795
Phone: 858-578-4111
Price: $372,500
Adj Net: $76,579
Down: Call
Rare opportunity in a prime location, with low rent and great lease! This popular franchise concept serves juice, smoothies & acai bowls. Seller is mostly absentee (working about 5 hours per week) with manager & shift leads in place. The seller is relocating and looking for a highly qualified buyer.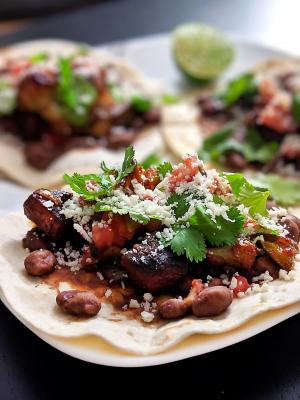 Available:
Fast Casual Mexican Restaurant - Asset Sale - Orange County
Posting #: 253231
Status: Active
Refreshed: 11/6/2019
Contact: Robert Marshall
Phone: 714-323-5636
Phone: None Given
Price: $55,000
Adj Net: Call
Down: Call
Price reduced! This is a great fast-casual, turnkey operation in an excellent location with great growth potential, offering breakfast, lunch, and dinner. The restaurant features a fantastic production kitchen with ample refrigeration, a large hot line with a 12 ft+ hood, two storage rooms and more.



Available:
Franchise Sandwich Shops - 3 Units - Orange County
Posting #: 249835
Status: Active
Refreshed: 10/24/2019
Contact: Jim Moazez
Phone: 562-477-6657
Phone: None Given
Price: $250,000
Adj Net: $80,000
Down: Call
3 locations in close proximity in affluent South Orange County. Located on high traffic locations with major anchors. Locations have been remodeled per Franchisor requirements. SBA financing is available for experienced qualified buyers. This is a great opportunity for a family or few partners.



Available:
Sushi Restaurant - South Orange County
Posting #: 255364
Status: Active
Refreshed: 10/15/2019
Contact: Ho Chul (Alex) Jeon
Phone: 714-274-5590
Phone: None Given
Price: $149,000
Adj Net: Call
Down: Call
Owner has operated business about 12 years and he is retiring. Surrounded by office buildings and residential communities. Ample Parking. Business Hours: 11:30am - 2pm, 5pm - 9pm, Tuesday - Friday, 5pm - 8:30pm, Sunday and Monday. Potential to grow with marketing, new management and extending hours.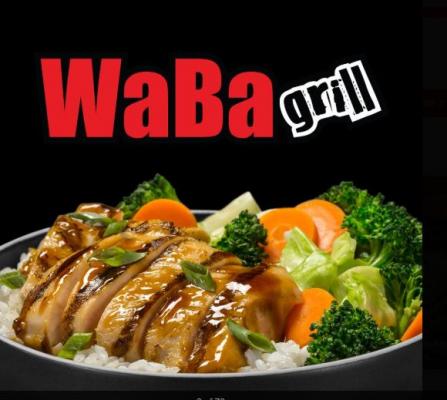 Available:
Waba Grill Restaurant Franchise - Foothill Ranch, Orange County
Posting #: 250708
Status: Active
Refreshed: 11/15/2019
Contact: Evelyn Ross (Kim)
Phone: 714-397-1241
Phone: 714-562-0404
Price: $329,000
Adj Net: $99,000
Down: $170,000
Waba Grill is a Teriyaki franchises with healthy food made with quality fresh ingredients. Located in a very busy shopping center surrounded with many retail stores, businesses and heavy residential. Open 6 days (Mon - Sat) only and closed Sunday. Huge potential / open for 7 days & when owner works.



Available:
Chinese Restaurant - Modern Decor, Can Convert - Orange County Area
Posting #: 257440
Status: Active
Refreshed: 10/5/2019
Contact: Peter Shaw
Phone: 714-342-9560
Phone: None Given
Price: $199,000
Adj Net: Call
Down: None Given
Newly Remodel Chinese Restaurant.Has B&W license.Located on the major street in strip mall with lots of free parking.Store size 3,598 sqft. Lease term 3+5.Low monthly rent of $4,138+$1,619 nnn. Has large walk-in cooler and freezer.Easy to convert to another concept.Owner spend over $300K for remodel



Available:
Fast Casual Restaurant - Orange County
Posting #: 256925
Status: Active
Refreshed: 10/23/2019
Contact: Tom Burns
Phone: 949-280-4272
Phone: 858-452-3000
Price: $65,000
Adj Net: Call
Down: Call
Amazing fast casual restaurant located in one of the most desirable coastal communities in Orange County! This fast casual location is at the intersection of all the action. According to the City, there are over 10 Million visitors a year to this surf and family friendly community.


View All Businesses, Opportunities, And Franchises For Sale And Wanted In These Cities:
Foothill Ranch
,
Huntington Beach
,
Santa Ana
See All Related Business For Sale & Wanted Listings Recently Added:
See More Related Information - For Buying And Selling Businesses:
Helpful Resources To Assist In Selling And Buying California Businesses

Rick Carlson, Business Broker - Southern California
You Will Never Feel Lost In The Shuffle. Many Brokers Simply Send Out An NDA And That's The End Of Communication. All Buyers Receive A Personal Meeting With An Ace Acquisition Specialist So They Can Recommend The Perfect Business For You. Phone Rick direct at 800-985-4939.
Bob Baumgarten, Business Broker: Southern California
National Business Brokerage is a full service brokerage company that has been serving buyers and sellers of Southern California businesses since 1994. We are dedicated to providing the highest standards of professional service for our clients. Phone Bob direct at 949-588-8727.
Mike Brewer: Liquor License Broker, ABC Consulting Service
Liquor license brokerage and consulting services. We provide: Alcohol License Transfers Application Consulting & Processing, Liquor License Purchases & Sales, City Zoning Permits & Land Use Entitlements, Public Convenience or Necessity Findings and Letters. Phone Mike Brewer direct at 800-437-1100.
Joe Ranieri, Business Broker: Orange, LA County Areas
Having owned retail/restaurant businesses for over 20 years, my interest turned to listing and selling businesses rather than owning them. I specialize tend to specialize in high volume restaurants, fast food independents and chains, bars, and liquor stores. Call me direct Or Text 714-292-5448 Cell.
William Park, Business Broker - Southern California
Highest Volume Broker in California, Simply Check our HUNDREDS of Listings! Over 25 Associates, Speaking Dozen Languages, Helping Buyers and Sellers of Small Business since 1982, Centrally Located between Los Angeles and Orange Counties, while Riverside & San Bernardino Counties are Very Accessible.
Jack Oh, Business Broker: LA, Orange Counties
Business broker and real estate services in the Los Angeles and Orange County areas. 10 years experience with great negotiating skills. To sell a business or buy a business in the LA or Orange County Areas phone Jack and his team at 562-787-4989.
Related Articles, Events, Blog Posts, Discussions, Videos, Interviews

Buying A Restaurant Can Be Challenging: 3 Key Tips For Restaurant Buyers
People always need to eat; there should be plenty of business. Some restaurant buyers think there is prestige to owning a popular eating establishment. But it isn't an easy business purchase. Peter Siegel, MBA (BizBen Founder, ProBuy & ProSell Program Director at 925-785-3118) reviews this topic.
How Long Should Business Brokers Hold On To Their Client And Deal Files?
As the year winds down, it's tempting for business brokers to go through their old files and throw them out to make room for new client's folders, but that would be foolish. Joe Ranieri (Orange County Business broker) discusses strategies for saving files - a key annual strategy for brokers/agents.
Qualities You Should Look For In A Escrow, Bulk Sale Service When Selling
What qualities should you look for in a escrow and bulk sale service when buying/selling a business? Orange County Business Broker Joe Ranieri at 714-292-5448 addresses these issues in a Discussion on BizBen. See what qualities matter when selecting a Escrow/Bulk Sales firm when buying or selling.
What Are Some Tips In Ensuring A Smooth Transition When Buying A Business?
Changing hands of ownership can seem both exciting & daunting to all parties involved, but it's important that a smooth transition occurs to maintain or achieve success of the business. Joe Ranieri (Orange And LA County Business Broker - Restaurant Specialist) shares some tips with business buyers.