Seller financing available for qualified buyer! Great appeal both interior design and equipment. Loved by locals and dynamic diversity with customer base. Terrific opportunity to own your own health club in an industry that keeps on growing.
Integrate personal training owner, physical therapy, chiropractic services, lots of additional income streams to consider.
The club is approximately 9,000 square feet.
Support and training available as negotiated with seller.
The listing # 225388 Health Club - Price Is Fully Negotiable - Tulare County below is currently OFF THE MARKET due to that it is either in escrow at this time or has recently been sold.
For more businesses for sale that are like this Health Club - Price Is Fully Negotiable in Tulare County please see a sample of BizBen active listings below and links to all similar listings on BizBen.com.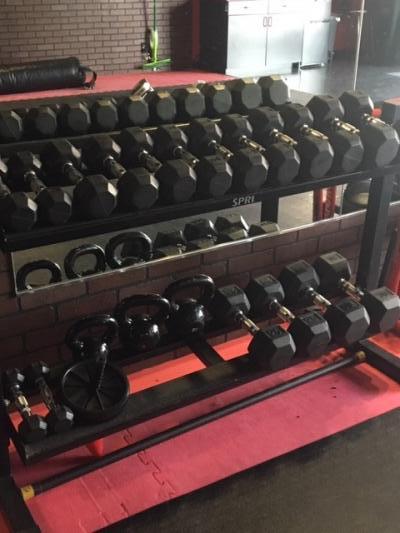 Available:
Franchise Fitness Gym - Huntington Beach, Orange Area
Posting #: 257293
Status: Active
Refreshed: 12/5/2019
Contact: Joe Ranieri
Phone: 714-292-5448 Cell
Phone: None Given
Price: $39,000
Adj Net: Call
Down: Call
Great location on busy main street in Huntington Beach near college this national franchise boasts a fabulous reputation, offers convenient yet highly effective works outs with excellent support one week training. Marketing Support with proven tools and campaigns to help you grow.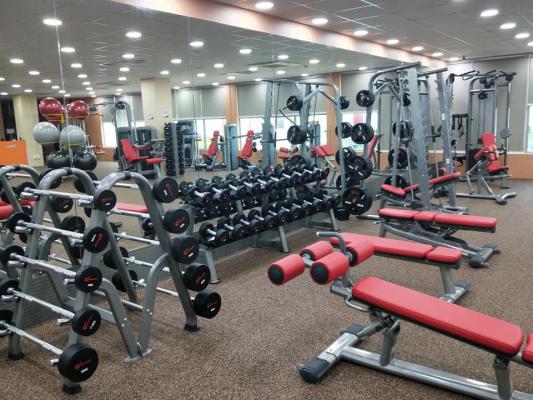 Available:
Gym - Real Estate - Yolo County
Posting #: 255180
Status: Active
Refreshed: 11/15/2019
Contact: Michael Floorman
Phone: 916-678-6777
Phone: None Given
Price: $69,000
Adj Net: Call
Down: $69,000
Old style gym with over $100K of equipment, $3K of inventory, $90K in memberships, additional $53K in Supplements sold, with opportunities to own the commercial real estate at $675,000. Turnkey business for personal and group training, nutrition programs and supplements, and growing membership.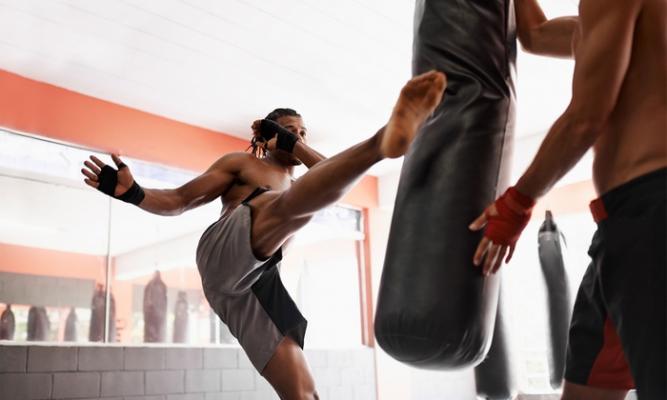 Available:
Knockout Fitness Franchise - 2 Locations - North San Diego County
Posting #: 250994
Status: Active
Refreshed: 11/22/2019
Contact: Linnea Westlake
Phone: 925-209-4592
Phone: None Given
Price: $95,000
Adj Net: call
Down: $95,000
Fun and popular 30 - minute interval training sessions offer workouts for all levels on member schedule. These franchise locations in Rancho Bernardo and San Marcos enjoy great reviews. Especially appropriate for owner operator/trainer. Franchisor ensures consistent branding, equipment, and quality



Available:
Pilates Studio - Beach Area - San Diego
Posting #: 257628
Status: Active
Refreshed: 11/15/2019
Contact: Leslie Lucero
Phone: 619-665-6411
Phone: 858-452-3000
Price: $65,000
Adj Net: $20,927
Down: Call
This sweet, beach area Pilates studio, established 3 years ago, is located in a prime location. When the ocean breeze isn't wafting through, the studio is air conditioned for client comfort. It is newly updated, clean and has ample parking for clients and one additional parking space for the owner



Available:
Fitness Gym - San Diego
Posting #: 246515
Status: Sold
Refreshed: 12/1/2019
Contact: Linnea Westlake
Phone: 925-209-4592
Phone: None Given
Price: $149,000
Adj Net: $42,699
Down: $125,000
Business offers personal fitness trainers a quality facility to build careers. Unique revenue model for the industry. YOY growth - recurring revenue. Opportunities to expand and diversify. 2018 Gross $130,828, Largely absentee cash flow: $42,699. Motivated seller relocating.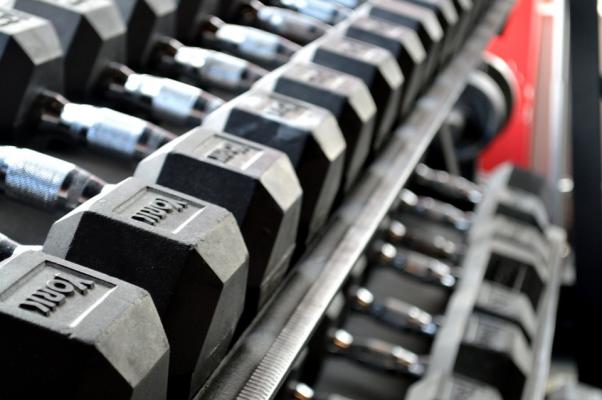 Available:
Fitness Franchise - North Tustin, Orange County
Posting #: 257304
Status: Active
Refreshed: 12/4/2019
Contact: Chris Gamble
Phone: 301-639-3822
Phone: 301-639-3822
Price: $250,000
Adj Net: $83,000
Down: Call
This business opportunity is a four-year-old fitness franchise for sale in North Tustin (Santa Ana), California. The franchise offers a unique blend of classes and equipment that set it apart in the highly competitive fitness industry and is ranked in the Franchise 500 by Entrepreneur Magazine.



Available:
Group Training Studio - Orange County
Posting #: 255828
Status: Active
Refreshed: 12/5/2019
Contact: Stephen Menges
Phone: 424-465-1800
Phone: None Given
Price: $60,000
Adj Net: $60,620
Down: $60,000
2019 net seller annualized earnings (thru july) $60k+ for owner operator. Priced to sell at $60,000. Seller expects conditional offers will be reviewed on or before November 15, 2019. New franchise studio territories cost $150,000 - $213,000, start with zero members, and take months to build-out.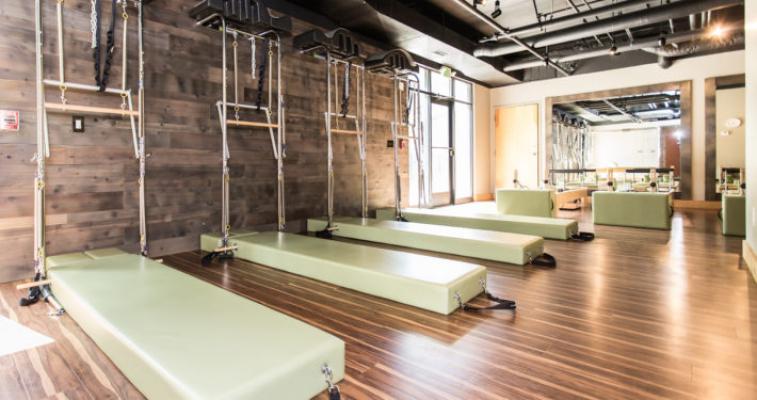 Available:
Yoga And Pilates Studio - Union Square, San Francisco
Posting #: 255790
Status: Active
Refreshed: 11/17/2019
Contact: Francisco S.
Phone: 415-227-4411 X301
Phone: 415-227-4411
Price: $185,000
Adj Net: $104,519
Down: $135,000
Nearing half-million sales this year, this amazing premier lifestyle fitness studio has a huge potential business growth opportunity for an entrepreneur with time and passion for Health industry. Clients with a diverse background (local and international) as well as a corporate client account.



Available:
Fitness Center - 2 Units Absentee Run - Orange County
Posting #: 255579
Status: Active
Refreshed: 12/5/2019
Contact: Mike Panoussi
Phone: 661-816-1141
Phone: None Given
Price: $675,000
Adj Net: $350,000
Down: $675,000
Two locations within affluent Orange County communities. This is the perfect turn-key business for those looking into the fitness industry! These locations are not merely gyms, but rather fitness centers that focus on semi-private coaching and group training with an established recognizable brand.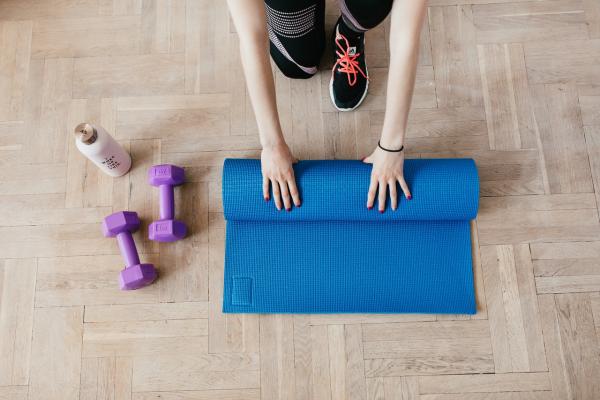 Available:
Personal Training Fitness Studio - Butte County
Posting #: 255792
Status: Active
Refreshed: 11/1/2019
Contact: Mitch McGinley
Phone: 404-272-9108
Phone: 858-578-4111
Price: $119,000
Adj Net: $105,121
Down: $50,000
Incredible opportunity! Highly profitable beautiful turnkey gym north of Sacramento. Specializes in high-end semi-private training and nutrition coaching. Owners moved to San Diego a year ago and are ready to let go of the business. Beautiful space, like new equipment, opportunity to increase sales.


View All Businesses, Opportunities, And Franchises For Sale And Wanted In These Cities:
Huntington Beach
,
North Tustin
,
San Diego
,
San Francisco
See All Related Business For Sale & Wanted Listings Recently Added:
See More Related Information - For Buying And Selling Businesses:
Helpful Resources To Assist In Selling And Buying California Businesses

Peter Siegel, MBA, BizBen Founder, ProBuy, ProSell Programs
Founder & President Of BizBen.com (since 1994) & BizBenNetwork.com. I am the Lead Facilitator for the ProSell & ProBuy Programs on both websites. I consult daily with buyers, sellers, and intermediaries daily about buying and selling businesses. Call 925-785-3118.
Harry Sidhu, CBB, Broker: SF Bay Area, Central Valley, SAC Region
Assisting both sellers and buyers of businesses - dealing mainly with Liquor Stores, Grocery Markets, Gas Stations, Smoke Shops, Restaurant Related, Retail Related, Service Related. Serving SF Bay Area, North Bay, Sacramento area. Call Harry Sidhu, CBB for assistance at 510-366-6130.
Willard Michlin, CPA, Certified Fraud Examiner, Due Diligence
Willard Michlin, CPA #106752, offers buyers step by step training & assistance in doing Due Diligence Services when they are thinking of making an offer, or are in process of investigating a business purchase. He helps to determine the actual net profit even when there is cash. Call 805-428-2063.
Elizabeth McGovern: Escrow Services - San Francisco Bay Area
McGovern Escrow Services, Inc., is a leading independent escrow company. We are a trusted partner with our clients, assisting them through the tangled bulk sale & liquor license transfer process. We provide attentive, quality & innovative customer service. Phone Elizabeth McGovern at 415-735-3645.
Diane Boudreau-Tschetter: Escrow & Bulk Sale Services - CA
California Business Escrow, Inc. is a full service independent escrow company serving all of California and has expertise in a wide range of escrows. Our team prides itself on providing an exceptional escrow experience. For more info phone Diane Boudreau-Tschetter at 888-383-3331 or 209-838-1100.
Related Articles, Events, Blog Posts, Discussions, Videos, Interviews

What Should I Do If Other Buyers Are Trying To Buy The Same Business As Me?
Buying a small business is hard enough when there is no competition, so how might a buyer navigate the process when there is additional competition from other buyers? Potential small business buyers are offered a few key ways that a buyer can beat out other potential business buyers in this article.
Absentee Run Small Businesses - Is That Really A Possibility For Buyers?
Is buying a absentee run small business really a possibility? Peter Siegel (BizBen ProBuy Director) gets asked this question a lot in his consulting sessions with business buyers. Read more about what other Advisors and Intermediaries feel about this topic on this popular BizBen Discussion!
Thinking About Selling A Small Business? Know These 8 Factors That Matter
The likelihood of selling a business is often determined by external factors in the marketplace. Here are eight influences on how easy, or difficult it might be when selling a small California business. Peter Siegel at 925-785-3118 (BizBen ProSell Program) explains these factors for owner/sellers.
Purchase A Business With Limited Or No Cash - Financing Tips For Buyers
Purchasing a business with no money down can be difficult, but not impossible. Financing a business purchase or down payment can often be accomplished with these strategies from Peter Siegel, MBA (Business Purchase Financing Expert, ProBuy & ProSell Program Advisor with BizBen) at 925-785-3118.
Selling My Small Business: What Items Should I Have Ready To Be Successful?
When selling a small to mid-sized business, owners should have their paperwork and financial information ready to go! They should also have a short business plan of past history, current operations, and potential for the future. In this BizBen Discussion several advisors and intermediaries weigh in.
November BizBen Index: 1,224 California Small Businesses Sold Last Month
Total sales of California small businesses sold were down 18.1% from last month and down 20% from the same time last year in California. Several factors contributed to these numbers including: owner/sellers waiting to list until 2020, more business brokers exiting industry, lower buyer demand.
Financing A Business Purchase With Limited Or No Real Estate Collateral
In my experience working with the "right banks and financial institutions" repayment ability sometimes overrules collateral pledged by someone needing financing for a business purchase or a down payment. Peter Siegel, MBA (Business Purchase Financing Expert) at 925-785-3118 shares his experience.