This is a very well established Home Improvement Business, providing Custom Window Treatments, Draperies, and Bedding Ensembles to both Residential and Commercial customers, It has been servicing the Ventura and Los Angeles county areas since 1982.Continuing business is acquired
through Referrals, Repeat Accounts, and Advertising. Whilst the company has a strong presence in Custom Draperies, it also provides a range of other products including Shutters, Motorized Sun Shades , Duette Blinds, Silhouette Blinds, Wood Blinds, and Bedding Ensembles..
The company has excellent product sources of many years with all the major vendors. The company has numerous celebrity clients. and has been seen on HGTV.
Other Services and products can be added with room for major expansion and growth.
Company showroom located on a main Blvd. location with good visibility.
Present owner is retiring. but will stay and provide training and guidance to new owner as needed.and thru partner.
The listing # 200410 Home Improvement Service Draperies Plus Window - Thousand Oaks below is currently OFF THE MARKET due to that it is either in escrow at this time or has recently been sold.
For more businesses for sale that are like this Home Improvement Service Draperies Plus Window in Thousand Oaks please see a sample of BizBen active listings below and links to all similar listings on BizBen.com.

Wanted:
Distribution And Service Companies - Southern California
Posting #: 218081
Status: Active
Refreshed: 11/4/2019
Contact: Iris Chen
Phone: 626-506-0300
Phone: None Given
I have a buyer looking for Distribution and Service businesses in So. CA. Has to have established management with at least 6 W2 employees (combined if multiple locations). If there is potential for the business to grow to hire more employees, it can be considered. Buyer has 200K-700K in cash.



Available:
Kitchen And Bath Showroom - Cabinets, Flooring - Tarzana, Los Angeles County
Posting #: 258034
Status: Active
Refreshed: 11/13/2019
Contact: Yomi (Owner/Seller)
Phone: 818-442-8877
Phone: None Given
Price: $175,000
Adj Net: Call / Email
Down: Call / Email

A Huge Business Opportunity! Beautiful ready to go Kitchen And Bath Showroom in Reseda. 5,000 sq ft, including showroom and management spaces. Call for more information. Over 400 Kitchen Cabinet Styles Available. 700 countertops | Cabinets | Vanities | Tile & Stone | Sinks & Faucets | Hardwood Floor


Available:
Rugs Company - Asset Sale - Orange County
Posting #: 252265
Status: Active
Refreshed: 11/7/2019
Contact: Siavosh Ardalan
Phone: 714-858-0507
Phone: None Given
Price: Make Offer
Adj Net: Call
Down: Call
Asset sale. 2000+ pieces. Make Offer on as many as you want. Handmade Rugs from Persia, India, China, Pakistan, Iran. Machine made contemporary & classic design. Round & Runners area rugs. Shaggy Rugs from India, China. Tafted wool rug Persian & Oriental design. Liquidating entire inventory.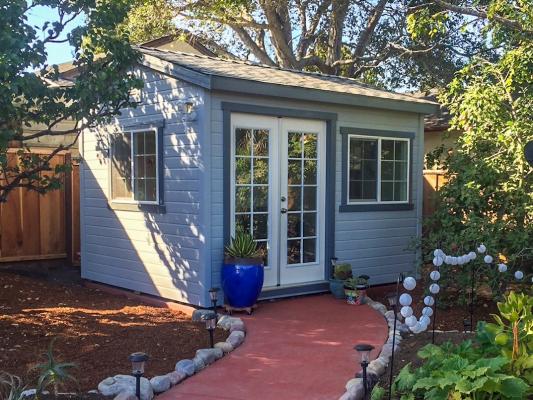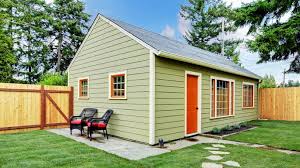 Available:
Built to Order Sheds, Studios, ADU Contractor - SF Bay Area
Posting #: 255393
Status: Active
Refreshed: 10/24/2019
Contact: Amy Cole, CBI, CBB, M&AMI
Phone: 925-890-6012
Phone: None Given
Price: $525,000
Adj Net: $200,000
Down: $90,000 SBA
Ready to capitalize on the high demand for home improvement & accessory Dwelling Units? This contractor is primed for growth to serve residents needing accessory buildings, sheds and small offices added to their property. Industry experience and staff management experience required, license ideal.



Available:
Home Furnishings And Mattress Sales - Northern California
Posting #: 256120
Status: In Contract
Refreshed: 10/28/2019
Contact: M. Nikoo
Phone: 650-400-4478
Phone: 408-385-0414
Price: $1,200,000
Adj Net: $768,093
Down: $300,000
Fast growing home furnishing chain stores with $768k sde. Sba pre-approved with only $300k down! Mattresses, bedding, as well as bedroom and living room furniture. 5-star yelp reviews. Top selection of major brands. It is the location that keeps is successful year after year. Must see to appreciate.



Available:
Home Improvement Upgrades Service - Alameda County
Posting #: 257934
Status: Active
Refreshed: 10/21/2019
Contact: Michael Floorman
Phone: 408-385-0412
Phone: None Given
Price: $629,000
Adj Net: $296,812
Down: $629,000
Growing, Profitable Solatube, Skylighting, Solar Fan & Advanced Whole-House Fan Sales & Installation Business Established in 2003.- Niche products, limited competition. Store & Showroom Established in 2003. 30% Solar Federal Tax Credit Program. SBA Financing Approved. $296K cash flow. PH3965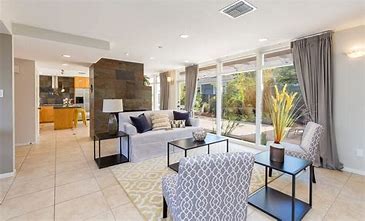 Available:
Staging Company - Northern California
Posting #: 252986
Status: Active
Refreshed: 11/4/2019
Contact: Francisco S.
Phone: 415-227-4411 X301
Phone: 415-930-4670
Price: $250,000
Adj Net: Call
Down: $200,000
Professional Staging Company with accelerating revenue growth in turnaround mode. With sales for years hovering $500K+/-, the founding designer left late 2017; owner weathered the storm and re-invigorated business with the well-connected design team and incentivize employees to drive sales growth.



Available:
Commercial Window Covering Retailer - San Francisco Bay Area
Posting #: 250671
Status: Active
Refreshed: 10/25/2019
Contact: Mark Sarchet
Phone: 510-673-3105
Phone: None Given
Price: $395,000
Adj Net: Call
Down: Call
Retiring second-generation owner creates an opportunity to purchase highly profitable, well established commercial window covering company in the Bay Area. Stable customer base including major medical centers, hospitals, and clinics, as well as hundreds of general contractors throughout Northern Ca.



Available:
Glass Doors Windows Mirrors Supplier - Alpine, San Diego County
Posting #: 206024
Status: Active
Refreshed: 10/28/2019
Contact: Joe Saad
Phone: 619-954-7711
Phone: None Given
Price: $98,000
Adj Net: $100,000
Down: Call
Supply and installation of glass for shower doors, windows, and mirrors in San Diego county. Established since 1972. Long and steady clientele of contractors (50%) and homeowners (50%). Requires a C17 California contractor's license. Seller willing to stay on and assist new owner.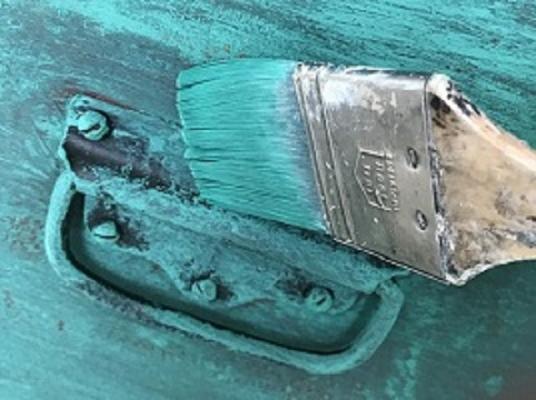 Available:
Gift Shop - Asset Sale - Oceanside, San Diego County
Posting #: 255626
Status: Active
Refreshed: 10/31/2019
Contact: Jim Chiu
Phone: 619-366-8525
Phone: 858-578-4111
Price: $65,000
Adj Net: Call
Down: Call
Company specializes in selling paint supplies for furniture restoration. Educational classes are also offered for local artists and crafters. Inventory includes quality crafted gift items, jewelry, candles, clothing, handbags, soaps, lotions, and hand-painted furniture.


View All Businesses, Opportunities, And Franchises For Sale And Wanted In These Cities:
Alpine
,
Oceanside
,
Tarzana
See All Related Business For Sale & Wanted Listings Recently Added:
See More Related Information - For Buying And Selling Businesses:
Helpful Resources To Assist In Selling And Buying California Businesses

Michael Davidson, Business Broker - Southern California
Los Angeles Business Broker providing M&A quality services for Small Business Owners. We leverage our technology and expertise to Simplify & Expedite the Business Sales Process. Matching the right buyer with the right business is how we define success.
William Park, Business Broker - Southern California
Highest Volume Broker in California, Simply Check our HUNDREDS of Listings! Over 25 Associates, Speaking Dozen Languages, Helping Buyers and Sellers of Small Business since 1982, Centrally Located between Los Angeles and Orange Counties, while Riverside & San Bernardino Counties are Very Accessible.
Rick Carlson, Business Broker - Southern California
You Will Never Feel Lost In The Shuffle. Many Brokers Simply Send Out An NDA And That's The End Of Communication. All Buyers Receive A Personal Meeting With An Ace Acquisition Specialist So They Can Recommend The Perfect Business For You. Phone Rick direct at 800-985-4939.
Peter Siegel, MBA, BizBen Founder, ProBuy, ProSell Programs
Founder & President Of BizBen.com (since 1994) & BizBenNetwork.com. I am the Lead Facilitator for the ProSell & ProBuy Programs on both websites. I consult daily with buyers, sellers, and intermediaries daily about buying and selling businesses. Call 925-785-3118.
Joe Ranieri, Business Broker: Orange, LA County Areas
Having owned retail/restaurant businesses for over 20 years, my interest turned to listing and selling businesses rather than owning them. I specialize tend to specialize in high volume restaurants, fast food independents and chains, bars, and liquor stores. Call me direct Or Text 714-292-5448 Cell.
Bob Baumgarten, Business Broker: Southern California
National Business Brokerage is a full service brokerage company that has been serving buyers and sellers of Southern California businesses since 1994. We are dedicated to providing the highest standards of professional service for our clients. Phone Bob direct at 949-588-8727.
Related Articles, Events, Blog Posts, Discussions, Videos, Interviews

Before Buying A California Business, 10 Questions You Should Ask Yourself
Before buying a business, all serious business buyers should ask themselves some key questions about possible buying a small California business, franchise, or opportunity - from Peter Siegel, MBA (Business Purchase Financing Expert, ProBuy & ProSell Program Advisor with BizBen) at 925-785-3118.
Thinking About Selling A Small Business? Know These 8 Factors That Matter
The likelihood of selling a business is often determined by external factors in the marketplace. Here are eight influences on how easy, or difficult it might be when selling a small California business. Peter Siegel at 925-785-3118 (BizBen ProSell Program) explains these factors for owner/sellers.
Live Workshop: How to Find Profitable Businesses For Sale Not On The Market
Live Workshop For Business Buyers: Find Small Businesses Possible For Sale Not On The Market. This Workshop Is In Southern California. Every Month On Saturdays - 1:30 PM to 4:30 PM. Call 805-428-2063 to RSVP. Willard Michlin, CPA will be presenting this workshop. Click On Link For Schedule & Times.
Unreported Income: Should Sellers Disclose Unreported Cash To Buyers?
Should owners who offer a business for sale reveal to prospective buyers any income that is not recorded in the books? This is a controversial topic with arguments both for and against. Most business sales intermediaries believe if you don't pay tax on it, you can't claim it. Some sellers disagree.