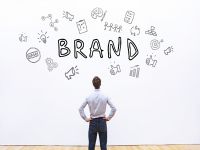 Posted By:
Marketing Consultant
. As a business broker, branding yourself with consistent and ongoing content is critical to your long-term success. Branding yourself protects you from outside factors that may affect your company's brand in the future and allows you to continue making progress if your company's circumstances change.
Comments & Feedback From Pro Intermediaries & Pro Advisors On BizBen:

Place A Posting To Sell Or Buy A Business, Search All Postings
Other Related Blog Posts, Articles, And Discussions You May Be Interested In
What Are Buyers Biggest Mistakes? The Pro's Examine 25 Of The Most Common
A business buyer in our ProBuy Program searching to buy a small business asked me to sum up what I thought the biggest mistakes business buyers make when they search for and bought a small business. I asked ProIntermediaries on BizBen their thoughts on the matter and received a diverse response.
8 Tasks To Help Sell Your Construction Or Contractor Business: New Blog Post
Construction & contractor businesses can be difficult to sell. Licensing requirements, technical experience & owner reliance often create obstacles to getting a deal done. Here are 8 things potential sellers can do before putting your business on the market. Brian Loring explains in this blog post.
Sellers: Watch For These Business Broker Questionable Practices
Lee Petsas (Southern California Business Broker) shares his concerns regarding some questionable business practices by some California Business Brokers lately. Other Business Brokers and Advisors weigh in as well on this BizBen Blog post with other "dirty tricks" they have observed and heard about.
Selecting A Business Broker To Sell My Business: What Should I Look For?
What should your business broker do for you to successfully sell your small to mid-sized business? Well, there's many things that a qualified business broker can and should be doing for you. Multiple ProIntermediaries and ProAdvisors give suggestions and tips to sellers in this BizBen Discussion.
Should A Buyer Be Allowed To Operate A Small Business Before Escrow Closes?
Business buyers, brokers, owner/sellers all ask this question at some point. So I decided to ask some of the top Intermediaries in the California marketplace what they thought of the idea. Most of the ProIntermediaries on BizBen agreed with me on taking early possession before the close of escrow.
Should I Buy A Small Business That is Losing Money? Brokers & Agents Discuss
When considering buying a business that is losing money one has to be very careful. There are reasons that the business could be losing money that aren't fatal or extremely difficult to fix and there are other reasons that should send you running in the other direction. ProIntermediaries discuss.
Should Sellers Of Small Businesses Give Potential Buyers Their Tax Returns?
Should small business owners/sellers or brokers/agents give potential buyers direct access to past company tax returns and financials (profit & loss statements) either before or pre the due diligence process? Multiple ProIntermediaries and ProAdvisors discuss this topic on this BizBen Discussion.
6 Successful Traits Of Top California Business Brokers: New BizBen Survey
The latest BizBen.com survey of California Business Brokers and Agents outlined what it takes to be a top ten percent performer in the business brokerage industry. From good communication to utilizing your resources, these traits are something to take note of and put into practice to be successful.
Pocket Listings: Vast Hidden Market Or Myth With Business Buyers & Sellers?
What percentage of businesses for sale that are advertised and/or sold are pocket listings? What is the best way to find out about pocket listings? Are they advertised? Are they a big part of the businesses sold marketplace? In this Discussion ProIntermediaries and ProAdvisors discuss this topic.
Finding A Dry Cleaner Small Business For Sale That Will Be A High Performer
Before you buy a dry cleaners small business, read these critical tips about this industry. Discover why a dry cleaner needs to be "green" to be profitable. Peter Siegel, MBA (BizBen ProBuy, ProSell Program Advisor) explores this topic and other helpful strategies on buying a dry cleaning store.