Concord, Contra Costa Tire Shop With Real Estate - Repair, Installation
Property for sale! Currently Business is tire technicians repair and install tires on cars, trucks. They mostly work for vehicle repair shops, tire stores, and dealerships. The duties of a Tire Technician include installing, balancing, and repairing tires for passenger cars and commercial vehicles.

Price: $1,400,000. Adjusted Net: $120,000. Call Sara - Owner/Seller at 925-639-1356.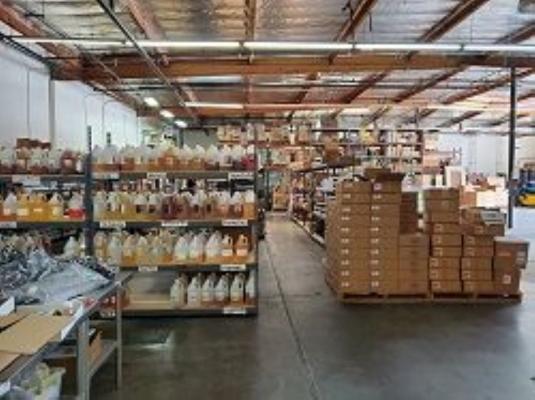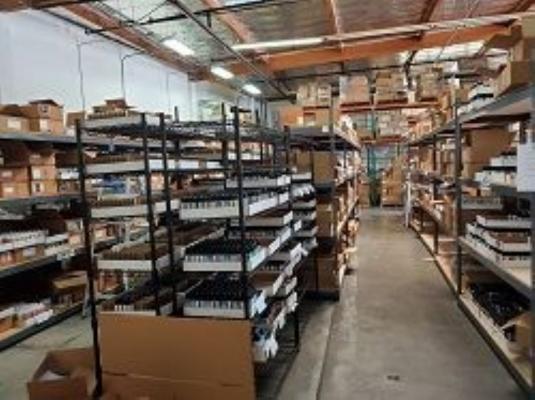 Los Angeles County E-Liquid Vaping Manufacturer - International Sales
E-Liquid manufacturing & Wholesale Business for sale in Southern California Manufacturer and wholesaler of E-Liquid with touch of alternative flavors that has been exploding in popularity nationally and internationally worldwide. Consistently receiving orders from international and domestic vendors.

Price: $3,500,000. Adjusted Net: $1,300,000. Call Jonathan Hwang at 562-402-2686.


San Francisco Bay Area Gas Station, Car Wash, Market - Major Brand
Good location, very little immediate competition, upscale neighborhood. Seller is retiring after 30+ years. One person/shift. 16 hours/day operation. Pre-Covid Sales: 120K Gal/Month @ .70, Market $30K (no ABC license), Car Wash $14K/Month, Rent $18K/Month. Asking price: $2,995,000 plus inventory.

Price: $2,995,000+ Inv. Adjusted Net: $500,000+. Call Matt Weiler at 408-623-0920.


Los Angeles County Area Preschool - Real Estate Available, Owner Retiring
Real estate is now available. "First Class", Well Established, Real Turnkey, Fully Staffed, Colorful And Inviting, Is Licensed By Department Of Social Services State Of CA, With The Capacity For 49 Children Ages Two (2) Throughout Entry Into First Grade! Large, Beautiful and fully shaded playground.

Price: $675,000 **. Adjusted Net: $179,850. Call Anais (Owner/Seller) at 213-678-0625 Cell.


Stanislaus, Central Valley Vocational School, Real Estate - Recession Proof
A great opportunity to purchase a very profitable and well established, recession-proof Vocational school. Accredited by the NACCAS and recognized by the U.S. Department of Education which only does business with accredited schools. The Buyer must have $1,500,000 in seasoned cash, excellent credit.

Price: $6,900,000. Adjusted Net: $1,300,000+. Call Prabhjot Randhawa at 209-815-3842 Cell.


San Fernando Valley, LA County 6 Bed RCFE - Operating, Turn-Key
We have an 8-bedroom, licensed for 6, Residential Care Facility for the Elderly (ECFE) in the San Fernando Valley area with the seller being a seasoned RCFE Administrator (11 years) and a Registered Nurse (RN) who is looking at retiring. It is a turn key RCFE home.

Price: $140,000. Adjusted Net: Call / Email. Call Ralph Santos at 818-731-7173.


Santa Clara County Fast Casual Restaurant - Well Equipped, Maintained
Fast food burger restaurant In pristine condition, built in 2018, very well equipped & maintained. Serving lunch & dinner. This highly visible restaurant boasts 2500 sq. ft. and located on a major blvd with seating for 60 Outdoor patio and ample parking. Spacious and clean kitchen and storage area.

Price: $99,000. Adjusted Net: Call / Email. Call Victor - Owner/Seller at 925-899-5824.


SF East Bay American Style Restaurant - Strong Following
Long established American style restaurant with strong local following. Serves typical American food with beers on tap. Reached 80-90% of normal sales with outdoor dining only. Great casual atmosphere, local favorite. Positioned to recover well after life returns to normal.

Price: $390,000. Adjusted Net: Call / Email. Call John (Owner/Seller) at 408-462-0858 Cell.


Stanislaus County Preschool Center - Excellent Reputation
Preschool center for sale (option to purchase property). Located in Stanislaus County. This preschool has been providing the community with quality care for decades. Excellent reputation, organized, and offers diverse learning experiences.

Price: $149,000. Adjusted Net: Call / Email. Call Julieanna Wakileh at 925-451-2884 Cell.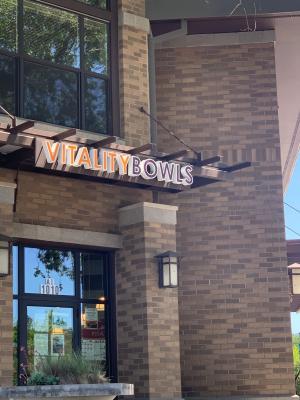 Contra Costa County Vitality Bowl Fast Food Franchise - Absentee Run
Vitality Bowl franchise located in an upscale community in the East Bay. Opened in 2015. Nice buildout located on a busy street. Owner is absentee. $8,500 average monthly net income for remote owner with on site management during August, September October 2020 during COVID.

Price: $125,000. Adjusted Net: Call / Email. Call Jeff Back at 925-736-8200.