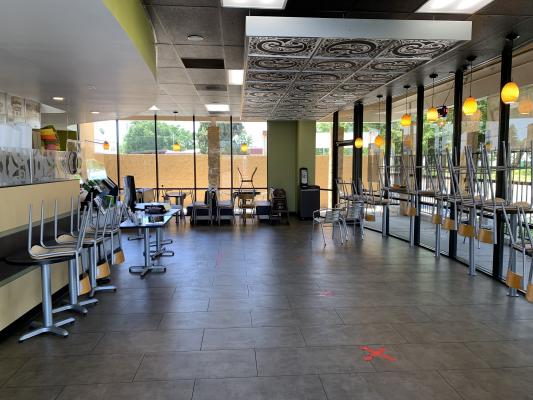 Fresno Downtown Area Sandwich Shop - Good Location
Low rent, newly updated space. By hospital! Take out. Minimal overhead. Turn key for Lunch/catering, delivery, dine in concept. Plenty of outdoor patio seating & parking. Currently a sandwich shop restaurant. Motivated to sell - willing to lower price for cash buyer! Lunch only, absentee run.

Price: $50,000. Adjusted Net: $36,000+. Call Eric - Owner/Seller at 213-839-3217 Cell.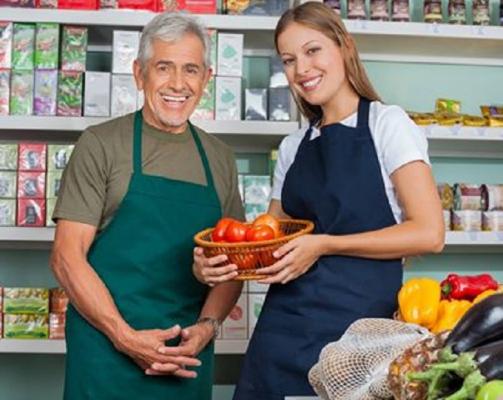 Long Beach, LA County Area Market - Absentee Run, Bustling Area, High Net
Long Beach Absentee Market with built-in client base. 652 sf. Monthly rent $2,191. Lease until 2025 + one 5 yr. option. All of the business's furniture, fixtures, equipment and Type 20 Beer & Wine License will be included in the sale. Retail Inventory of $35,000 will be sold at cost at close.

Price: $445,000. Adjusted Net: $200,027. Call Ryan Clark at 310-652-8353.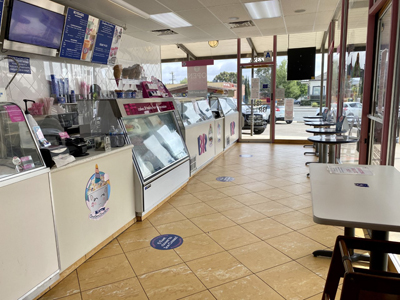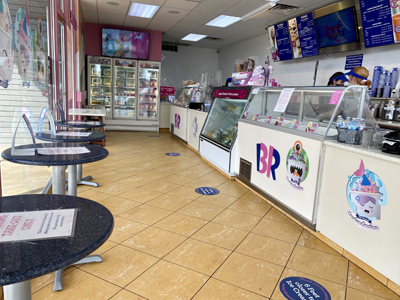 San Diego County Baskin Robbins Franchise - High Volume, Cash Flow
Wow! This is your opportunity to own the second highest volume Baskin Robbins in Sunny San Diego County. Baskin Robbins is the #1 Ice Cream Franchise in the World! Stores like this rarely become available. The Owner has decided to focus on family and her Real Estate business. Semi absentee run.

Price: $520,000. Adjusted Net: $137,000. Call Dean Hecker at 760-805-4400 Cell.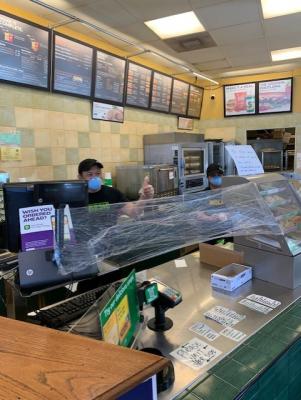 San Francisco Subway Franchise - Great Lease, Semi-Absentee
Subway is a long time franchise company with a good reputation and delicious-affordable food. Great SF location in a busy area, lots of parking and a great lease, long time at this location, and semi absentee. Owner divides his time part time between both locations. Still open during Cova-19!

Price: $165,000. Adjusted Net: $70,000. Call Cheryl Maloney at 415-309-2722 Cell.


Redding Area Motel, Real Estate - Major Brand, Absentee Run
This Motel is offered at a 9% Cap Rate, YTD 2020 through November Occupancy is 67% and the ADR is $61.14. The property sits on a major Freeway. 81 Units. Has Truck Parking, Outdoor Pool, Exterior Corridor, Complimentary Wi-Fi. Absentee Owner. Proof of Funds required for additional information.

Price: $4,780,000. Adjusted Net: $430,930. Call Jasvir Randhawa at 916-488-6900.


North Orange County Grill And Tavern Restaurant - High Net
Neat & clean beer bar & grill with type 41 ABC license included. Nice location with good clientele. Blizzard beer system with tapsaver beer counter controls the flow from the 12 taps. Includes 1 pool table, 9 large flat screen TVs, 2 pos terms. Fenced patio. Hot kitchen sales are 20% of gross.

Price: $299,900. Adjusted Net: Call / Email. Call Joe Sales at 714-363-0440.


San Francisco Bay Area Gas Station, Car Wash, Market - Major Brand
Good location, very little immediate competition, upscale neighborhood. Seller is retiring after 30+ years. One person/shift. 16 hours/day operation. Pre-Covid Sales: 120K Gal/Month @ .70, Market $30K (no ABC license), Car Wash $14K/Month, Rent $18K/Month. Asking price: $2,995,000 plus inventory.

Price: $2,995,000+ Inv. Adjusted Net: $500,000+. Call Matt Weiler at 408-623-0920.


SF East Bay American Style Restaurant - Strong Following
Long established American style restaurant with strong local following. Serves typical American food with beers on tap. Reached 80-90% of normal sales with outdoor dining only. Great casual atmosphere, local favorite. Positioned to recover well after life returns to normal.

Price: $390,000. Adjusted Net: Call / Email. Call John (Owner/Seller) at 408-462-0858 Cell.


San Fernando Valley, LA County 6 Bed RCFE - Operating, Turn-Key
We have an 8-bedroom, licensed for 6, Residential Care Facility for the Elderly (ECFE) in the San Fernando Valley area with the seller being a seasoned RCFE Administrator (11 years) and a Registered Nurse (RN) who is looking at retiring. It is a turn key RCFE home.

Price: $140,000. Adjusted Net: Call / Email. Call Ralph Santos at 818-731-7173.


Los Angeles County Area Preschool - Real Estate Available, Owner Retiring
Real estate is now available. "First Class", Well Established, Real Turnkey, Fully Staffed, Colorful And Inviting, Is Licensed By Department Of Social Services State Of CA, With The Capacity For 49 Children Ages Two (2) Throughout Entry Into First Grade! Large, Beautiful and fully shaded playground.

Price: $675,000 **. Adjusted Net: $179,850. Call Anais (Owner/Seller) at 213-678-0625 Cell.