Stanislaus, Central Valley Vocational School, Real Estate - Recession Proof
A great opportunity to purchase a very profitable and well established, recession-proof Vocational school. Accredited by the NACCAS and recognized by the U.S. Department of Education which only does business with accredited schools. The Buyer must have $1,500,000 in seasoned cash, excellent credit.

Price: $6,900,000. Adjusted Net: $1,300,000+. Call Prabhjot Randhawa at 209-815-3842 Cell.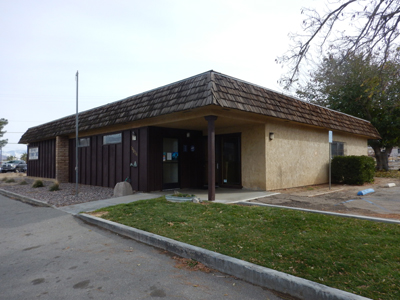 Lake Isabella, Kern County Mixed Animal Veterinary Practice With Real Estate
Mixed Animal Veterinary Practice, Equipment, Building, Inventory, and Real Estate. Freestanding 3000 Sq Ft facility on one acre of highway frontage with easy and ample parking. The practice was started in 1967 and the present facility was remodeled and upgraded in 1975.

Price: $475,000. Adjusted Net: Call / Email. Call William Capone (Broker) at 310-686-2766 Cell.


South Central Valley Area Arco AMPM Gas Station With Real Estate
Arco ampm Business with property for sale in South Central Valley area. This Gas station is located in south Central valley at very busy trafficked intersection & lot of new development happening in this area. This station is producing very strong numbers & healthy Gross profit margin.

Price: $6,800,000+ Inv. Adjusted Net: Call / Email. Call Taj Randhawa at 559-394-9000 Cell.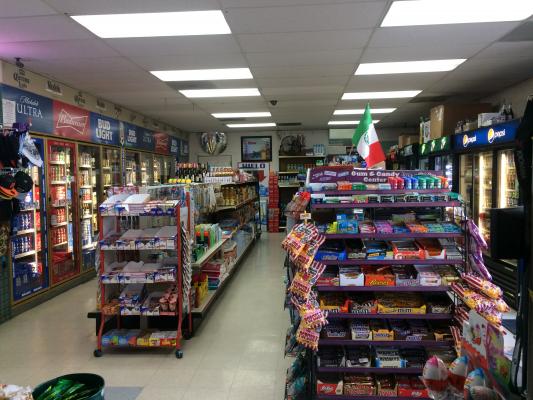 Salinas, Monterey County Liquor Store - With Real Estate
Located on busy street right off the 101 Highway. 2,816 sf. building on 8,000 sf. lot. Gross sale $60,000/Month + $13,900/ Year Lotto & ATM Commission & Rental Income $2,525/Month. SBA loan possible with 25% down payment, subject to buyer eligibility. Rent $1,700/M. Lease Ends 1/31/2021.

Price: $1,290,000. Adjusted Net: Call / Email. Call Harry Sidhu, CBB at 510-490-9705.


Yucaipa, San Bernardino County Hardware, Lumber Store, Real Estate - High Volume
2nd generation owned & operated, "high volume-essential hardware/lumber store", since 1974, Commitment to excellent customer service, an extensive range of high quality products to include: lumber, doors, plumbing, paint, lawn and garden, tools and hardware. Great records. Growing. Inventory $800K+.

Price: $4,250,000. Adjusted Net: $200,000+. Call Nancy Turner - Agent at 909-554-0884 Cell.


Los Angeles County Area Preschool - Real Estate Available, Owner Retiring
Real estate is now available. "First Class", Well Established, Real Turnkey, Fully Staffed, Colorful And Inviting, Is Licensed By Department Of Social Services State Of CA, With The Capacity For 49 Children Ages Two (2) Throughout Entry Into First Grade! Large, Beautiful and fully shaded playground.

Price: $675,000 **. Adjusted Net: $179,850. Call Anais (Owner/Seller) at 213-678-0625 Cell.


Cathedral City Congregate Health Living Facility With Real Estate
For sale is a brand new Congregate Living Facility (CLHF) in Cathedral City, CA. Approved by Cathedral City and built for 12 Beds. Licensed by DHS (Department of Health) for 6 Beds. Brand new facility never operated since remodeled and licensed. Fully equipped nursing station and a full kitchen.

Price: $990,000. Adjusted Net: Call / Email. Call Levon (Owner/Seller) at 442-234-2480.


Redding Area Motel, Real Estate - Major Brand, Absentee Run
This Motel is offered at a 9% Cap Rate, YTD 2020 through November Occupancy is 67% and the ADR is $61.14. The property sits on a major Freeway. 81 Units. Has Truck Parking, Outdoor Pool, Exterior Corridor, Complimentary Wi-Fi. Absentee Owner. Proof of Funds required for additional information.

Price: $4,780,000. Adjusted Net: $430,930. Call Jasvir Randhawa at 916-488-6900.


Long Beach, Los Angeles County Coin Laundry With Real Estate
This is a rare opportunity to purchase a very clean laundromat and mix use commercial property ideally located in Long Beach on approximately 7500 Sq Ft lot. Listing price is for both real property and laundromat. For additional information, please contact listing agent. Serious inquires only.

Price: $1,950,000. Adjusted Net: Call. Call Greg Blednyh at 415-640-8044.