Inland Empire Area Hardware, Lumber Store, Real Estate - High Volume
2nd generation owned & operated, "high volume-essential hardware/lumber store", since 1974, Commitment to excellent customer service, an extensive range of high quality products to include: lumber, doors, plumbing, paint, lawn and garden, tools and hardware. Great records. Growing. Inventory $800K+.

Price: $4,250,000. Adjusted Net: $200,000+. Call Nancy Turner - Agent at 909-554-0884 Cell.


Stanislaus Vocational School, Real Estate - Recession Proof
A great opportunity to purchase a very profitable and well established, recession-proof Vocational school. Accredited by the NACCAS and recognized by the U.S. Department of Education which only does business with accredited schools. The Buyer must have $1,500,000 in seasoned cash, excellent credit.

Price: $6,900,000. Adjusted Net: $1,300,000+. Call Prabhjot Randhawa at 209-815-3842 Cell.


Fresno, Central Valley Branded Gas Station With Real Estate - Updated
Branded Gas Station with Real Estate for Sale in Fresno Area. Gas gallons average 85,000/month. Convenient Store Sale $60,000/month. Everything updated, Double walled Tanks with 4 MPD's, Beer Wine & Lotto/lottery. Please sign NDA first to get additional info. No Broker's cooperation.

Price: $2,500,000. Adjusted Net: Call. Call Taj Randhawa at 559-394-9000.

Bakersfield, Kern County Florist Design And Event Company With Real Estate
Turn-key Event and Flower Shop business combined with a designer twist! The main moneymaker here is in the events. There is so much work that goes into the detail of floral arrangements, staging, settings, and basically what one's mind can imagine.

Price: $699,000. Adjusted Net: Call / Email. Call Carol Bennett at 661-332-9401 Cell.


Santa Clarita, LA County School Real Estate And Business Assets
Santa Clarita school property and business assets. The school property is located in a family friendly area of Santa Clarita Valley, this school property of approximately 32,300 square feet has approximately 3,474 square feet of building and can be licensed for 80+ preschool / school age children.

Price: $1,500,000. Adjusted Net: Call / Email. Call Joanne Weber at 818-760-3644.


South Bay Area, Los Angeles Congregate Living Health Facility With Real Estate
This Congregate Living Health Facility (CLHF) is a turnkey ready business fully licensed with 6 beds (2 private rooms and 2 shared rooms). It offers a fully functional and charming home fully equipped with all the necessary emergency necessities. With active licenses A+ B and approved Medi-Cal

Price: $860,000. Adjusted Net: Call / Email. Call Patrick (Owner/Seller) at 310-531-6985.

Salinas, Monterey County Liquor Store With Real Estate And Two Rentals
Established in 1986, this liquor store is located on a busy street in salinas right off hwy 101. The various surrounding businesses, and ideal location off of a heavily traveled highway will contribute a steady customer base and constant foot traffic. There is ample parking.

Price: $1,290,000. Adjusted Net: $213,827. Call Harry Sidhu, CBB at 510-490-9705.


Southern California Express Car Wash, Real Estate - High Volume
High volume & profitable car wash business with real estate for sale. Currently being operated as express car wash but it has tremendous potential for converting it into full service car wash & detailing center. This offering is rare as this is truly a turn-key opportunity.

Price: $3,100,000. Adjusted Net: Call/Email. Call Taj Randhawa at 559-394-9000.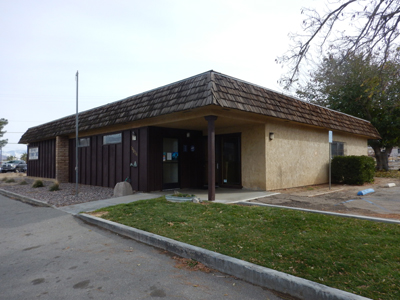 Lake Isabella, Kern County Mixed Animal Veterinary Practice With Real Estate
Mixed Animal Veterinary Practice, Equipment, Building, Inventory, and Real Estate. Freestanding 3000 Sq Ft facility on one acre of highway frontage with easy and ample parking. The practice was started in 1967 and the present facility was remodeled and upgraded in 1975.

Price: $475,000. Adjusted Net: Call / Email. Call William Capone - Broker at 310-686-2766 Cell.


Tulare County, Central Valley Branded Gas Station, Convenience Store With Liquor
Branded gas station in California Central Valley with a $100,000 monthly gross profit. Additional Commercial zoned 1.25 acre lot as an added bonus included. Potential to add high speed diesel or car wash or shopping center.

Price: $6,500,000. Adjusted Net: Call / Email. Call Bill Singh Nijjer (Agent) at 559-289-6543 Cell.