Los Angeles Area Fast Casual Restaurant Franchisor
This fast casual franchise concept was established in the mid-1980s and became a franchise in 2000. Since then, the chain gained a national and international footprint, with locations concentrated in California, and 5 additional on the west coast with 7 in Asia.

Price: $2,250,000. Adjusted Net: $255,311. Call Ryan Clark at 310-652-8353.


San Fernando Valley, LA County Fast Food Franchise- Absentee Run, High Net Income
Fast Food Franchise - Fantastic Location - 100% Absentee Owned and Operated - Short Hours - High Net. Great opportunity to own a well-established, 100% absentee owned and employee operated, turn key, fully functional franchised restaurant in the very desirable and upscale community of Woodland Hills

Price: $225,000. Adjusted Net: $114,281. Call Mani Singh CBB, CBI, MAMI at 951-296-7646 Cell.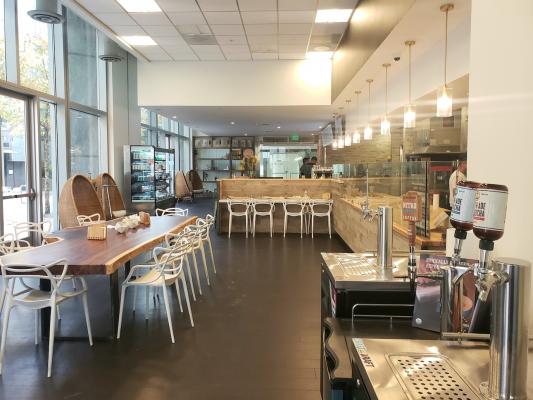 Century City, WLA Fast Casual Cafe Restaurant - Absentee Owner
Beautiful, turn key 3000 sq.ft. restaurant in desirable Century City corporate building with absentee owner. Complete with full kitchen, fast casual service counter, plus coffee/juice bar and spacious dining area. Handsomely remodeled earlier this year with an inviting decor and open floor plan.

Price: $125,000. Adjusted Net: $97,920. Call Steve Zimmerman at 415-945-9701.