The beauty school of nail, hair, and facial, with four teachers, and one teacher assistant. A school has established for five years. It has not applied for financial aid from federal. That leaves a potential to improve for buyer.
The listing # 237749 Beauty School For Nail Hair And Facial - Corona, Riverside County below is currently OFF THE MARKET due to that it is either in escrow at this time or has recently been sold.
For more businesses for sale that are like this Beauty School For Nail Hair And Facial in Corona, Riverside County please see a sample of BizBen active listings below and links to all similar listings on BizBen.com.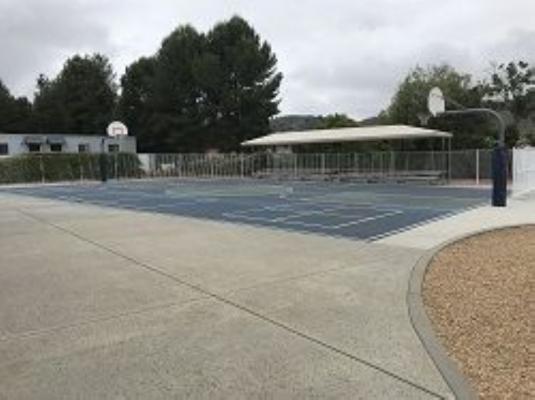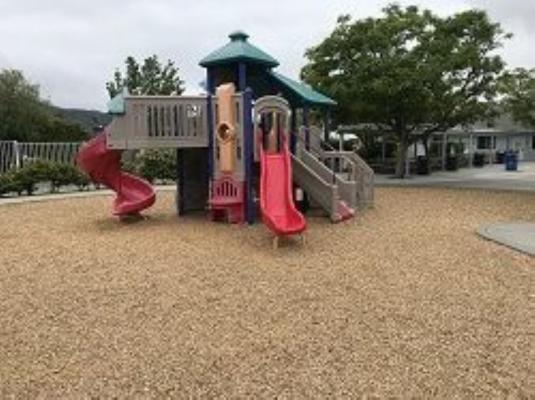 Available:
Private Preschool Prep School - Real Estate - Riverside County
Posting #: 254383
Status: Active
Refreshed: 12/27/2019
Contact: Jonathan Hwang
Phone: 562-402-2686
Phone: 714-510-0248
Price: $12,090,000
Adj Net: $470,976
Down: $12,090,000
This is sale of private preschool established in 1975 and a Prep School established in 1987. Both schools are situated next to each other on 6+ acres properties. Well established with teachers and staffs with exceeding State's child education requirements. Same owner has been operating these school.



Available:
Montessori School - Riverside County
Posting #: 255769
Status: In Contract
Refreshed: 1/9/2020
Contact: Joanne Weber
Phone: 818-760-3684
Phone: None Given
Price: $375,000
Adj Net: Call
Down: $175,000
In contract. This Montessori preschool and early elementary private school in Riverside County has a capacity of over 140 children. The building is well laid out and well equipped with Montessori materials. The playground is spacious and has separate areas for the various age groups.



Available:
Preschool Infant Care Center - Corona, Inland Empire Area
Posting #: 253402
Status: In Escrow
Refreshed: 12/31/2019
Contact: Lalin De Soyza
Phone: 626-888-9272
Phone: None Given
Price: $375,000
Adj Net: Call
Down: Call
This turnkey preschool is an excellent opportunity for an absentee owner. The school is centrally located on a large lot with convenient access off two major freeways surrounded by residential neighborhoods and commercial businesses. Current licensed capacity of 100+ includes Infant/Toddlers, more.



Available:
Vocational School - San Bernardino
Posting #: 259691
Status: Active
Refreshed: 1/14/2020
Contact: Tino
Phone: 714-381-4775
Phone: None Given
Price: $650,000
Adj Net: Call / Email
Down: $350,000.
Established 2005, BPPE Approved, BVNPT (LVN Nursing Program).



Available:
Group Painting Classes - San Bernardino County
Posting #: 245855
Status: Active
Refreshed: 1/2/2020
Contact: Julie Fletcher
Phone: 949-245-6220
Phone: None Given
Price: $55,000
Adj Net: $60,000
Down: Call
Group painting classes have become increasingly popular offering a fun and exciting way to spend time with friends and family. Artists teach the classes. This is a BYOB & F studio designed to offer group and private lessons.



Available:
Childrens Education Learning Center Franchise - San Bernardino County
Posting #: 251085
Status: Active
Refreshed: 1/5/2020
Contact: Susie Kang
Phone: 310-975-9492
Phone: None Given
Price: $249,000
Adj Net: $126,233
Down: Call
Profitable & highly rewarding franchise children's education learning center for sale in san bernardino county. Located in a highly desirable area. Little competition around and large territory to expand. Extensive training offered. Facility needs no upgrading. Great staff in place.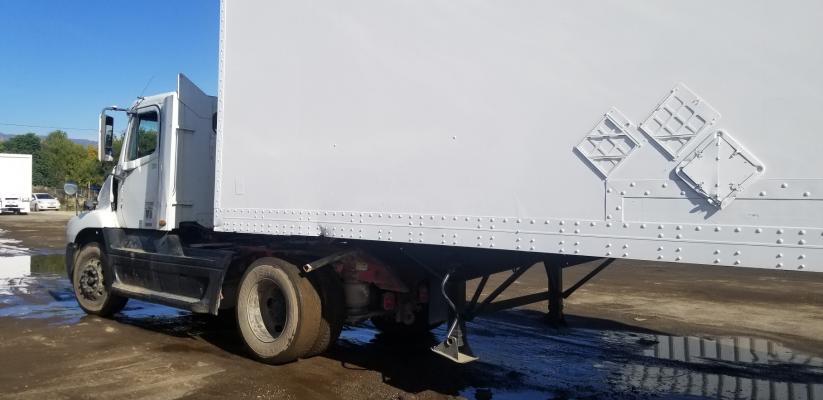 Available:
Certified Truck Driving School - Since 1994 - San Bernardino
Posting #: 259338
Status: Active
Refreshed: 12/14/2019
Contact: Joe Sales
Phone: 714-363-0440
Phone: 714 366-5498
Price: $375,000
Adj Net: $166,000
Down: Call
Established truck driving school, since 1994. Increasing in growth by an average of 10%, year after year. DMV certified. Approved by CHP, MCP Motor Carrier Permit (DMV), DOT, CA # (for California). Class A and B certifications. This is a very impressive business that has seen a tremendous growth



Available:
New Mother Retailer, Education Classes - Encino, Los Angeles County
Posting #: 259148
Status: Active
Refreshed: 1/5/2020
Contact: Michael Preston
Phone: 310-994-7037
Phone: 424-832-3410
Price: $125,000
Adj Net: $46,944
Down: Call
This profitable and beloved store for new and expectant mothers has been in business for 17 years in this location and has been creating happy and repeat customers since it's inception. It is located in a highly desirable location on Ventura Blvd. and is surrounded by complimentary businesses.


Available:
Franchise Beauty School - Federal Financial Aid - Santa Clara County
Posting #: 247471
Status: Active
Refreshed: 1/16/2020
Contact: Michael Floorman
Phone: 408-385-0412
Phone: None Given
Price: $2,500,000
Adj Net: $530,206
Down: $625,000
This full-service franchise beauty school is located in a busy Bay Area mall. It is one of the top performers nationwide in its franchise network. Established in 2010, it offers cosmetology, esthetics and makeup programs. and hard to get federal financial aid. 2019 revenue is going up significantly!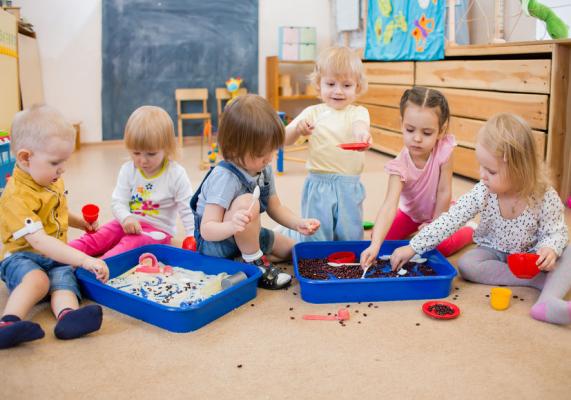 Available:
Infant Center And Preschool - Santa Barbara
Posting #: 247903
Status: Active
Refreshed: 1/12/2020
Contact: Matt Olufs
Phone: 805-222-0292
Phone: None Given
Price: $165,000
Adj Net: $67,000
Down: $10,000
Well established, fully licensed Infant Center & Preschool. Excellent reputation with both indoor and expansive outdoor classroom space. Turnkey business currently at full enrollment with experienced and skilled staffing in place. Excellent location in the heart of family oriented Santa Barbara.


View All Businesses, Opportunities, And Franchises For Sale And Wanted In These Cities:
Corona
,
Encino
,
Santa Barbara
See All Related Business For Sale & Wanted Listings Recently Added:
See More Related Information - For Buying And Selling Businesses:
Helpful Resources To Assist In Selling And Buying California Businesses

Chris Seaman, Business Broker: Southern California
Founded in 1994, First Choice Business Brokers has accelerated to become one of the most successful Business Sales Organizations in the world. Our team of agents have gone through extensive training to become experts in the field of business brokerage. Call Chris at 858-578-4111 for more info.
Joanne Weber, Broker: Preschool Specialist, Southern California
The Ryan Craig Company is in its 35th year as the recognized expert in Southern California, dealing exclusively in the sale of preschools, Montessori schools, day care centers, and private schools. Our extensive list of references speaks for itself. Phone Joanne at 818-760-3684 for more info.
Bob Hughes, Business Broker: Coachella Valley Area
Bob Hughes is a business broker & is President of Hughes Properties. Hughes has a wide variety of entrepreneurial experience with the personal ownership & sale of numerous businesses, and has sold over 200 small & mid-sized businesses in the Riverside County marketplace. Call Bob at 760-323-8311.
Rick Carlson, Business Broker - Southern California
You Will Never Feel Lost In The Shuffle. Many Brokers Simply Send Out An NDA And That's The End Of Communication. All Buyers Receive A Personal Meeting With An Ace Acquisition Specialist So They Can Recommend The Perfect Business For You. Phone Rick direct at 800-985-4939.
Michael Davidson, Business Broker - Southern California
Los Angeles Business Broker providing M&A quality services for Small Business Owners. We leverage our technology and expertise to Simplify & Expedite the Business Sales Process. Matching the right buyer with the right business is how we define success.
Peter Siegel, MBA, BizBen Founder, ProBuy, ProSell Programs
Founder & President Of BizBen.com (since 1994) & BizBenNetwork.com. I am the Lead Facilitator for the ProSell & ProBuy Programs on both websites. I consult daily with buyers, sellers, and intermediaries daily about buying and selling businesses. Call 925-785-3118.
Related Articles, Events, Blog Posts, Discussions, Videos, Interviews

How To Value A Pre School: A Primer For All Pre School Sellers And Buyers
Pre schools that are regarded as leading schools in their area can go for premium prices so know what you have so a buyer's can't take advantage of your lack of knowledge. Peter Siegel, MBA (Pre School Purchase Financing Expert & BizBen ProBuy, ProSell Director at 925-785-3118) discusses this topic.
Top 100 List: This Week's Top Motivated Business Buyers & Their Requests!
If you're trying to sell a business - check out this week's top 100 business buyers - one of these buyers may be looking to buy your type and location of business! This list is updated weekly - make sure you check it frequently! Are you searching to buy - get on this list and reach seller direct!
Before Buying A California Business, 10 Questions You Should Ask Yourself
Before buying a business, all serious business buyers should ask themselves some key questions about possible buying a small California business, franchise, or opportunity - from Peter Siegel, MBA (Business Purchase Financing Expert, ProBuy & ProSell Program Advisor with BizBen) at 925-785-3118.
Absentee Run Small Businesses - Is That Really A Possibility For Buyers?
Is buying a absentee run small business really a possibility? Peter Siegel (BizBen ProBuy Director) gets asked this question a lot in his consulting sessions with business buyers. Read more about what other Advisors and Intermediaries feel about this topic on this popular BizBen Discussion!
How Many Listings Is Too Many For One Broker To Handle? Is It 5? 10? 20?
Peter Siegel, MBA in this Vlog/Podcast discusses how many listings is too many for one business broker to handle at one time. Is it 5 is it 20? I recently had a coaching call with one of my BizBen broker clients who asked that question this week. There are many factors that go into the answer.
Due Diligence Issues: What Business Buyers Should Know About The Process
Willard Michlin, CPA, CFE at 800-864-0420 elaborates why you can do a large portion of the due diligence yourself, depending on your background, but you should never try to do it solely on your own. In this BizBen blog post he explores ways business business buyers get themselves into trouble.