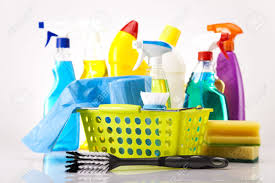 This business primarily focus on residential business which provides an incoming Buyer the opportunity of marketing to the commercial clientele throughout the area. This company prides themselves on holding the highest standards of excellence in all their business dealings from taking excellent care of their well-trained staff, being fully insured and completely hands on with all their staff & their client's needs.
Additional Details:
* Office is located just off Highway 101 in Rohnert Park, just 45 miles north of the Golden Gate Bridge
* The current rent for the office space is $983 per month + CAM charges
* A new longer-term lease will be negotiated with the landlord
* Proudly serving Sonoma County since 1996 and have over 100 active recurring customer accounts
* The business is in operation Monday Friday from 8:00am-4:30pm
* All staff are employees of the firm. They are bonded and fully covered by workers' compensation insurance.
* Liability insurance is also provided for their client's protection
For more information &/or to schedule a private tour please contact the Santa Rosa Business & Commercial listing agent.
Disclaimer: The information provided here is compiled from information obtained by the Seller(s). The broker makes no representation as to its accuracy or reliability. Buyer(s) should rely upon their own verification & that of their financial &/or legal advisors with regard to this information.